Don't do drugs. EVER. You already know it's addicting and deadly, but it can also make your skin look like this:



A 17-year old girl from Houston, Texas had herself checked for digestive problems in Puerto Vallarta, Mexico, but the attending doctor discovered something even more alarming—the young girl had flesh lesions (coin-sized holes) all over her body.
She later admitted having problems after using the drug Krokodil, which is often referred to as "the poor man's heroin," back in her hometown. The drug's name originates from Russia and was named so because addicts develop greenish, scaly skin lesions, similar to crocodile skin. Yikes!

Another drug to avoid at all costs: Methamphetamines (Crystal Meth). Rehabs.com launched a campaign a few years ago called "Horrors of Methamphetamines" which shows the physical self-destruction caused by the drug. Before and after pictures of users are posted on the website, with most of the addicts aging 10-20 years in a span of a few years.
Continue reading below ↓
Recommended Videos
Here's proof: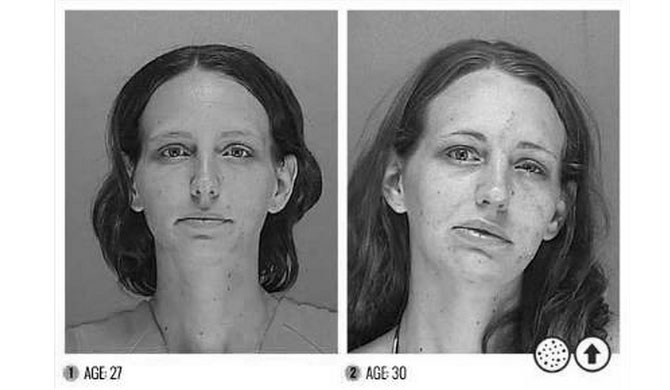 Source: Huffington Post
***

Keep in mind: drugs are never the answer. If you're having problems, don't be afraid to ask for help. Here are links from the official website of the Dangerous Drugs Board (DDB) that include treatment and rehabilitation procedures plus a list of accredited physicians.