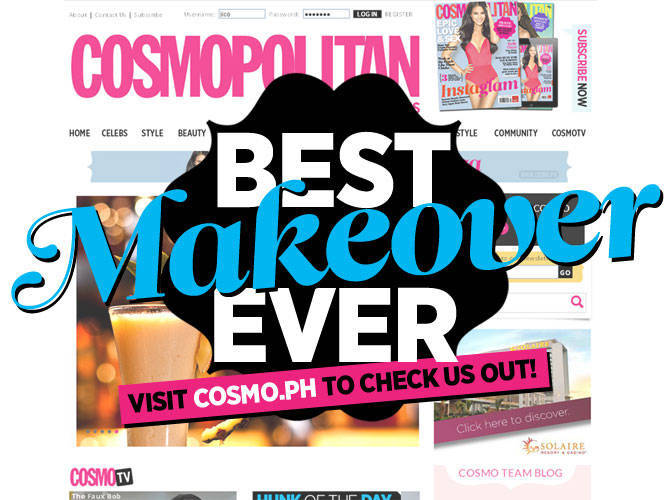 We were feeling a little blah after sporting the same look for waaay to long, so we decided that it was time for a revamp. We practice what we preach, and when we tell you that you should live big and take chances, we're not going to let you do it solo. We're gonna take the leap right along with you!

So what's in store for you in Cosmo.ph 2.0? Check it out!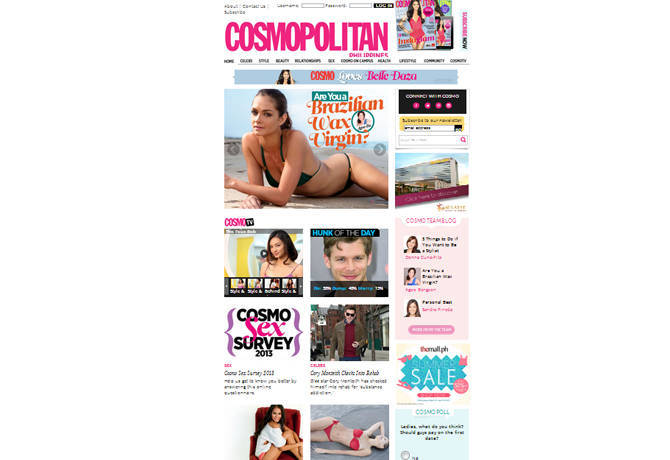 1. Classy & Clean, But Still Totally Cosmo
We OD'd on hot pink in 2009, and had to go to redesign rehab for a site overhaul. Now we're stripped down to what counts, and we're loving all the white space and sleek lines that make all our bigger, better photos pop out.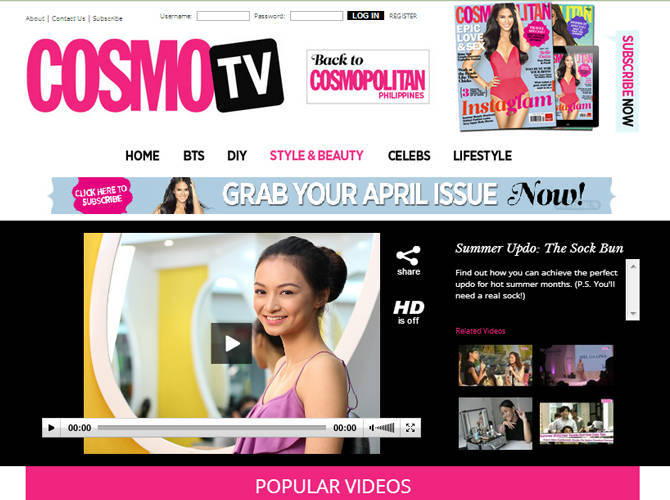 2. Cosmo TV Levels Up!
Remember when Cosmo TV used to just show behind the scenes videos? So 2010. Now, we've got sub-channels like Style & Beauty How-Tos and DIY in addition to exclusive footage that will supplement your enjoyment of Cosmopolitan magazine.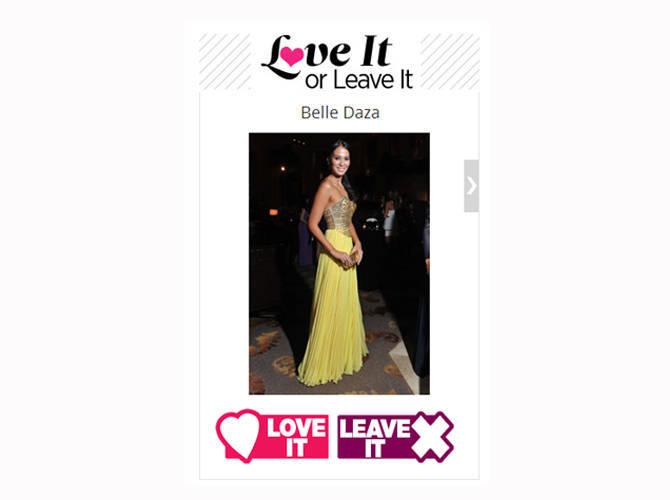 3. Love It or Leave It
Pretend you're the fashion police and have a say on A-listers' outfits!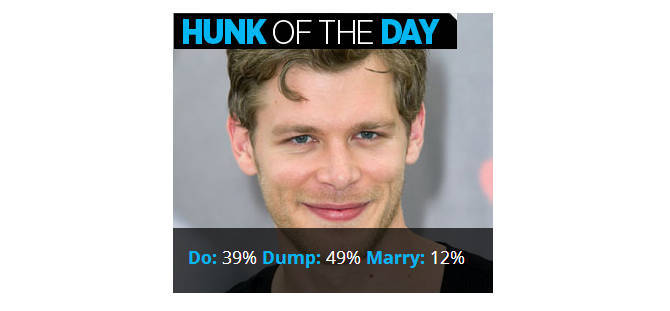 4. Do, Dump, or Marry?
We're taking it as a personal attack that you chose to dump Joseph Morgan (above) of The Vampire Diaries, but it's your call, really. (P.S. Quick! Vote again so he'll be marriage material!)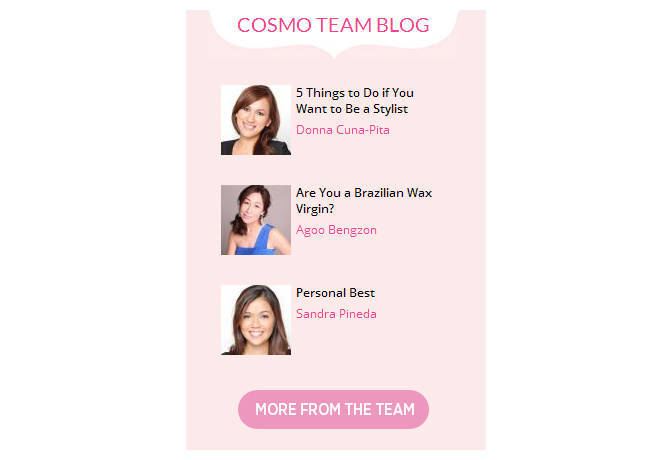 5. Keep Up with the Cosmo Staff
Get to know the team that brings you your favorite magazine and website. We'll blog about our latest adventures on the job and let you inside our crazy Cosmo world—messy desks and all. Got a style or beauty dilemma? Our Fashion and Beauty Directors, Donna Cuna-Pita and Agoo Bengzon, will answer one question each weekly!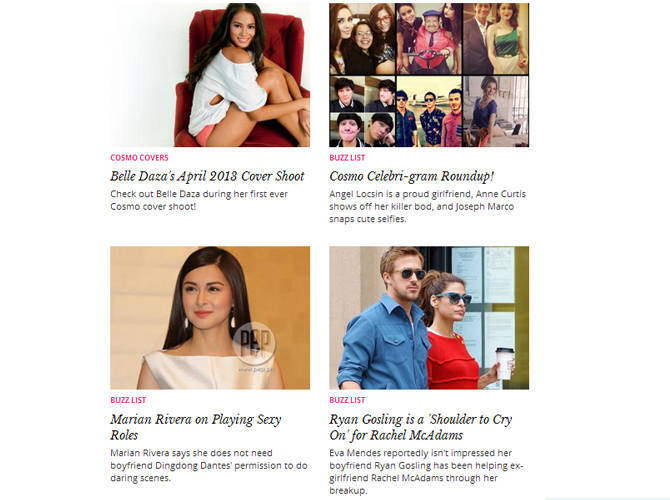 6. More Celebrity News
We do Instagram roundups (Like this and this) and daily Hollywood and local showbiz news. If you're into eye candy, you've come to the right place.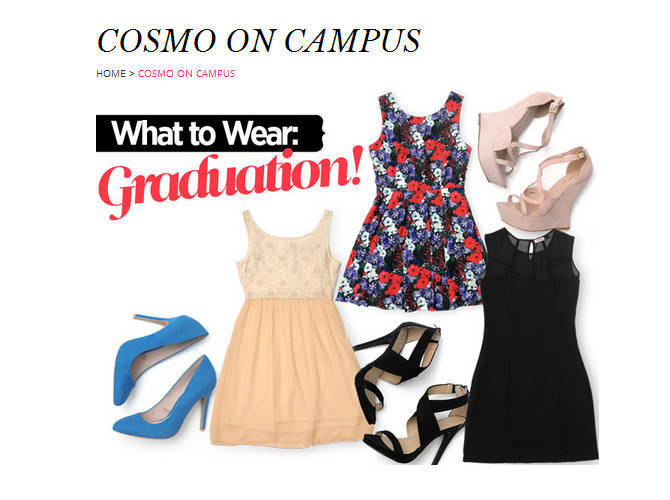 7. College Student? We've Got Something for You!
We realized we have a lot of readers in college, so we came up with Cosmo on Campus, which we're filling up with anything and everything that concerns university life. Watch out for more fun additions in the coming months!






8. Your Opinion Counts
We're pretty sure you read our Confessions section every month, and see stats that we cite in the magazine's pages to back up our research. Guess what? They're for real! Now we're making it even easier for you to share your thoughts and naughty deeds online. Who knows? You might see them featured here or in the magazine! View the Cosmo.ph home page to access the widgets shown above.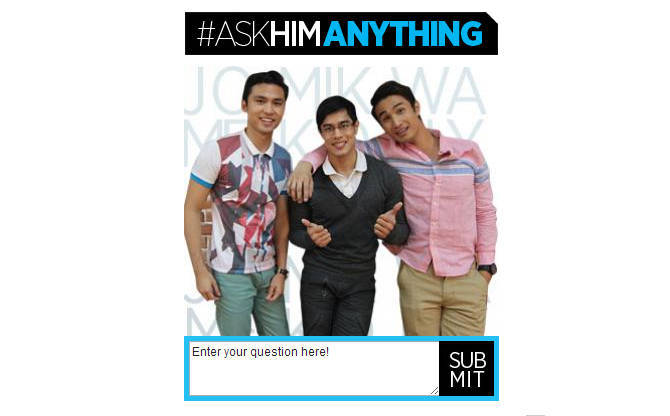 9. Got a Question for Our Guys?
We came up with a totally awesome video series called #AskHimAnything (watch it here, here, and here), and the basic premise is cute guys answer your dilemmas on love and relationships. Now we're making it easier for you to get in touch with them!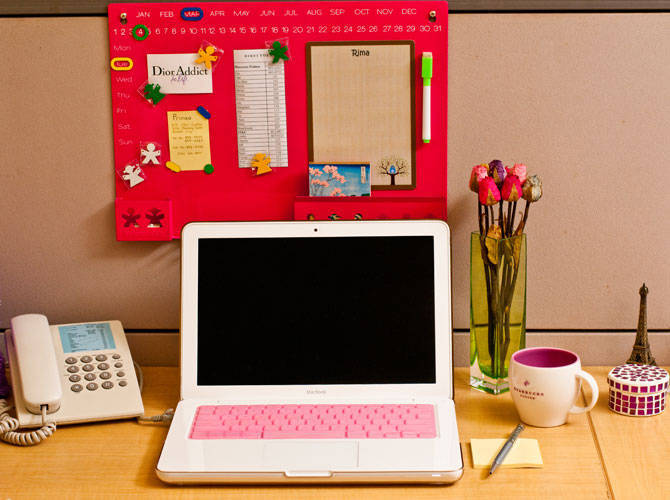 10. More Sections!
We added a Health and Lifestyle section because we want to have a well-balanced life and be fabulous not just in our relationships (we have that covered), but also when it comes to taking care of ourselves. We'll cover Food & Drink, Travel, reproductive health, and we'll even feature awesome cube spaces and condos like the one above. Can you guess whose desk it is? (Click here for the answer!)

So that's 10 reasons, ladies. Truth is, there's more to come, but we gotta leave a little mystery to keep you hooked, right? So don't forget to visit Cosmo.ph daily to see what fab new feature we have in store for you!


Recommended Videos