The first batch of COVID-19 vaccines are currently being distributed to healthcare frontliners in the Philippines, and many of us are hoping that they will become widely available for the rest of the population soon. According to the Department Of Health (DOH), healthcare workers are first in line for the vaccine and senior citizens are second. But what can you do if your elderly family members—and even friends your age—are still hesitant about getting vaccinated? During an interview with Summit Media journalists, we asked DOH Director for Health Promotion and Communication Service and Disease Prevention and Control Bureau Dr. Beverly Ho for some tips. 
Important points that can help you convince your family and friends to get the COVID-19 vaccine:
1. Getting moderate to severe COVID-19 can get very costly. 
Dr. Ho shares: "[The virus] is really harsher for elderly and people with comorbidities. So [the] chances of dying from COVID is significantly higher for someone who is older and someone who has comorbidities. For many of our young people who are supporting their elderly—young adults or yuppies who support their family—we know that COVID kills or makes it really very hard before you actually expire. So, you incur a lot of cost...That process, even with Philhealth reimbursements, will still entail cost. I think that's one of the main reasons they could use to convince [their family]. Hindi ito mabilisan, it's going to be very costly." 
2. We still don't know the long-term implications of having COVID-19.
"In scientific articles, some will say that you will get reinfected, it can get worse, etc. So the best way is really to not get infected at all. And if there's a possibility for that through the vaccines, then go ahead." 
3. By getting the COVID-19 vaccine, you won't just be protecting yourself. 
Dr. Ho points out that in the PH, we live in multi-generational households. "The angle with which they could convince the elderly is: Hindi po ito para sa inyo, para sa amin. So kunwari, I am a young person with severe allergies. I can't possibly take some of the COVID-19 vaccines. I will rely on people in my home to actually take the vaccines, parang ako yung free-rider 'di ba? Ako yung magbe-benefit sa kanila. That's another way of looking at it: if they actually want to do it more for others than for themselves."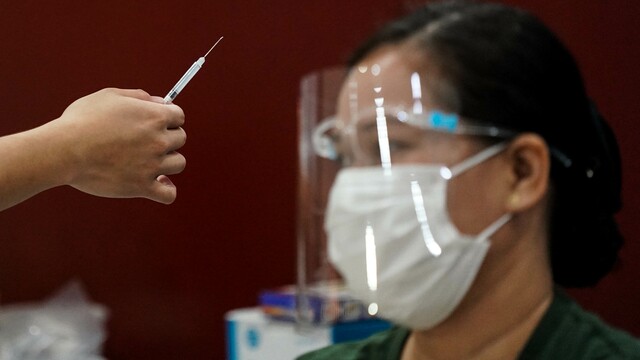 For people who are waiting for a specific brand of the vaccine, here's what Dr. Ho has to say: "There was a very good quote in America: 'The best vaccine is the one that's in your arm.' I think what we're seeing now with the surge in cases, it's a race against time in order for us to be protected amidst the various variants and infections." She adds that according to data, all vaccines currently on the market are useful for preventing mild + asymptomatic and moderate to severe COVID-19. 
For more important questions and answers about the COVID-19 pandemic, watch the vid below: 
***
We're officially on Viber! Be part of our growing community and subscribe to Cosmopolitan Philippines now!