"We met while waiting for our Chicken Joy." Wouldn't that be a pretty unique love story?
Pinoy fast food chain Jollibee opens its second store in Manhattan, New York, on October 27, 2018 at 8:00 a.m.—and already, we've spotted a cute guy in line! Our source told us he was there at 11:28 a.m. on October 26—a day before the launch.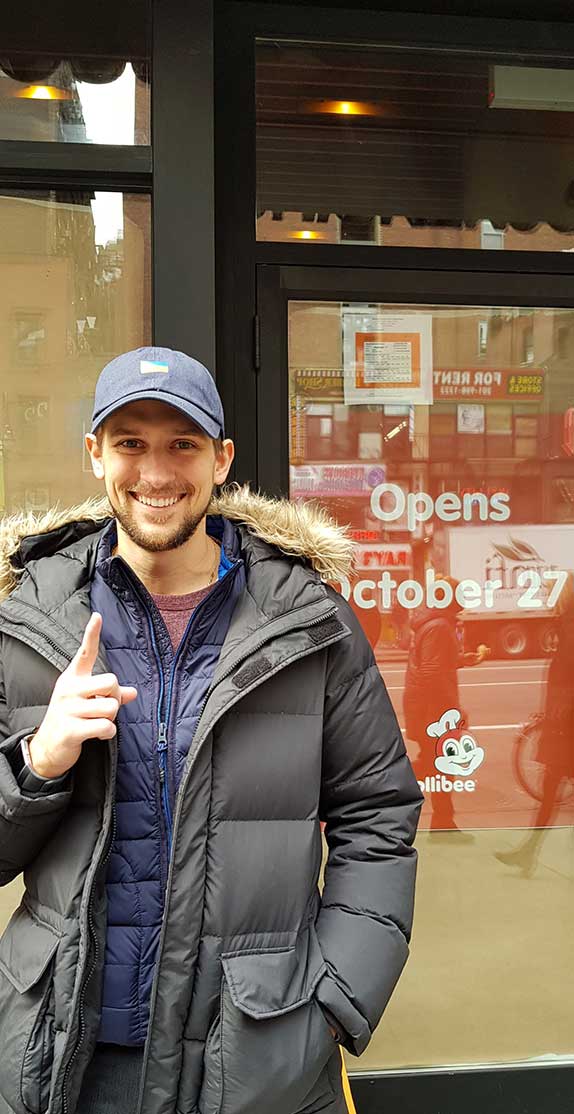 ADVERTISMENT - CONTINUE READING BELOW ↓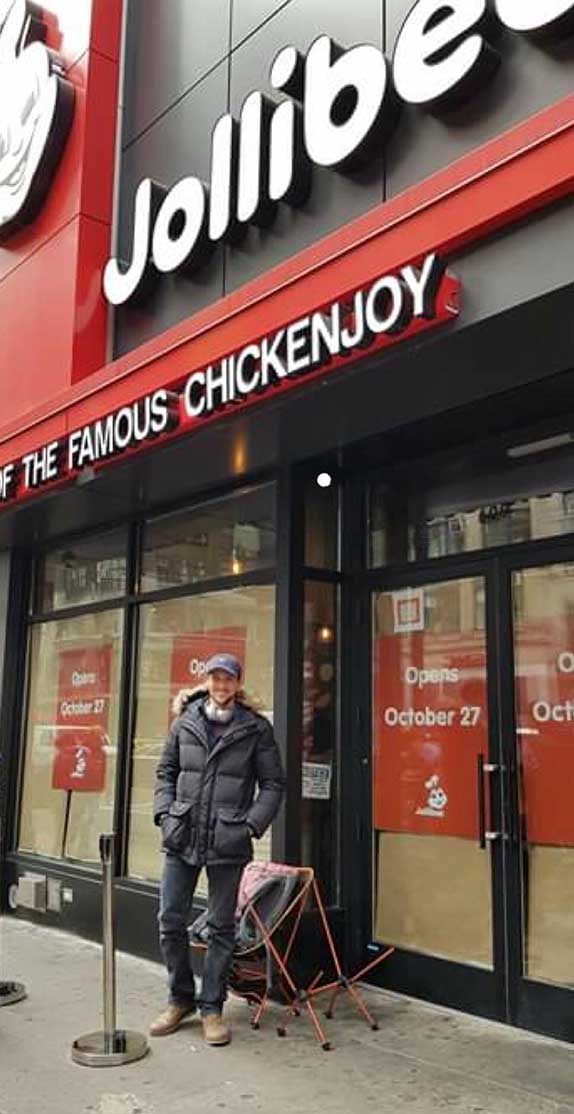 To ramp up promotions for the Manhattan opening, Jollibee (the mascot) went around tourist spots in NYC to take selfies. The captions used seemed to suggest that the jolly red bee was looking for a place to put up the next store location (or it was looking for the Jollibee store). Some areas it went to were Radio City Music Hall, Central Park, and the Richard Rodgers Theatre (where Hamilton is showing!). It ended up near Times Square at 609 8th Ave. between West 39th and West 40th streets. P.S. That's where the new resto is located! 
Jollibee has over 1,300 locations worldwide, and this Manhattan branch comes shortly after the London opening (the first in the UK) on October 20. 
While we wait for the launch photos (New York is 12 hours behind Manila time), let's watch this video of Anthony Bourdain eating Chicken Joy: