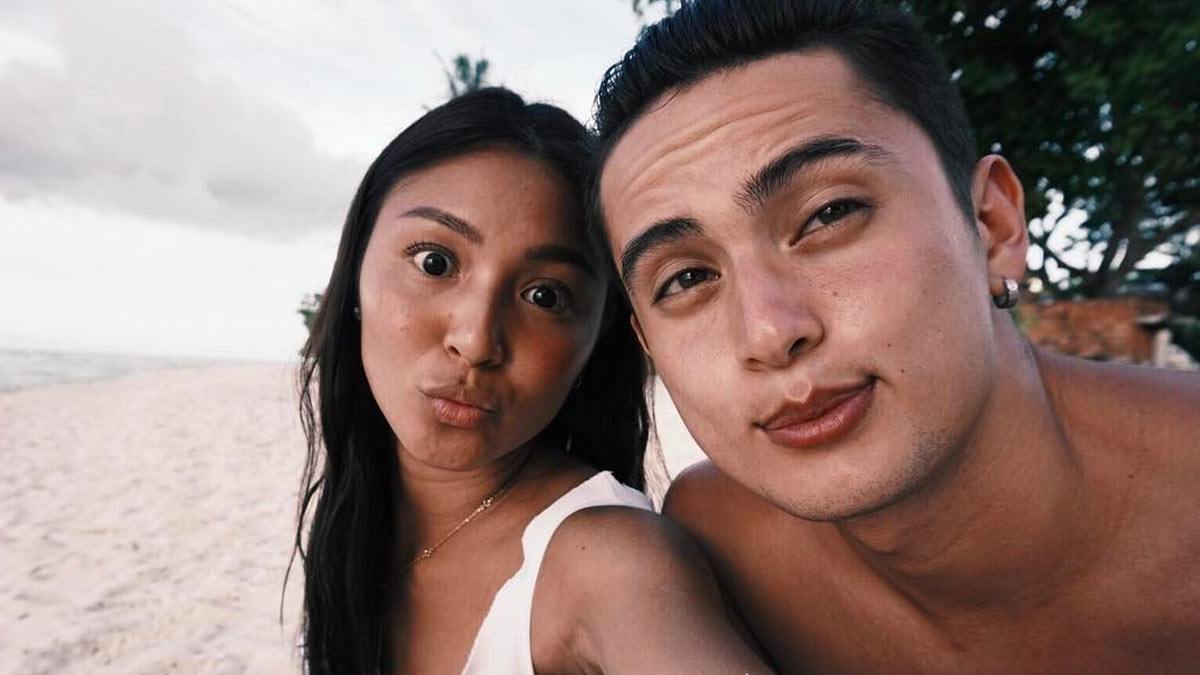 In July 2017, Nadine Lustre was first hit with rumors that she was cohabiting with boyfriend James Reid. And her response to the issue, "C'mon, guys, it's 2017", quickly became viral. But recently, Nadine and James were quizzed about the same topic on Tonight With Boy Abunda. Answering host Boy Abunda's question if they were living together, the two let out hearty laughs. Nadine then went on to comment, "'Yung sagot namin diyan will be just for us na lang. If we are, OK. If we're not, OK. Para sa amin na lang 'yun." James, on his part, referenced Nadz's ~*iconic*~ statement with "Exactly. It's 2018." (ABS-CBN)


In more JaDine news, the two are currently in London to shoot scenes for their film Never Not Love You, directed by Antoinette Jadoane. Enjoy, guys!


Divine Lee and her hubby Blake Go are expecting a baby boy! The Cebu-based couple held their gender reveal party here in Manila over the weekend with their close family and friends. Congrats, Divine and Blake!


Glee star Darren Criss is engaged to his girlfriend of seven years, Mia Swier! He announced their engagement on Instagram with a heartfelt message: "Mia and I have had seven and a half years of fun, wacky, wonderful, CRAZY adventures together. And I'm happy to announce that we're kicking those adventures up a notch. We're goin' for it," he wrote. "To boldly go where neither of us has gone before. Engage." Darren is currently starring in The Assassination of Gianni Versace: American Crime Story. (E! Online)


Scarlett Johansson called out James Franco during the recent 2018 Women's March. James, who wore a Time's Up pin during the 2018 Golden Globes where he won a Best Actor award for his performance in The Disaster Artist, was accused with sexual harassment allegations by several women after his Globes win.

During her speech, Scarlett said, "How could a person publicly stand by an organization that helps to provide support for victims of sexual assault while privately preying on people who have no power?" Scarlett then paused and said, "I want my pin back, by the way." (Just Jared)
Follow Jacinda on Instagram.
Recommended Videos