Respectful
You deserve the kind of guy who would treat you with respect and acceptance. This guy won't ask you to do things that would make you uncomfortable and he won't force you to change your beliefs just for him. In the end, you just have to realize that a good boyfriend doesn't have to agree with everything that you believe in. The important thing is that he genuinely respects you and your views in life. Remember that you are two completely different persons and respecting your personal differences balances your relationship.
Humorous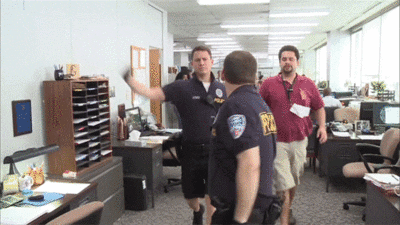 We're not saying that you should find a guy with the same humor as Channing Tatum so he can make you laugh 24/7. What we're saying is that a good boyfriend constantly makes an effort to see his girl smile. It doesn't matter if he resorts to a cheesy pick-up line or a lame knock-knock joke just to make it possible. We will still give him plus points for trying. And let's face it, seeing you smile is probably his favorite thing in the world, anyway. See? It's a win-win situation!
Continue reading below ↓
Recommended Videos
Honest
An honest boyfriend has no trouble admitting his mistakes because he knows that lying would just hurt your relationship. He recognizes the importance of complete honesty, that's why he tries to openly communicate his feelings. Nobody wants to be in a relationship brimming with doubts and uncertainties, right?
For more qualities you should look for in a boyfriend, visit candymag.com!
* Minor edits have been implemented by the Cosmo.ph editors.