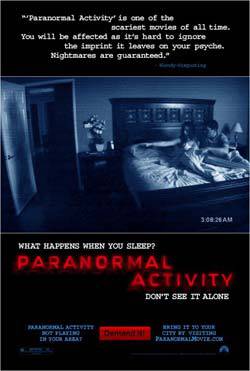 If for some reason you won't be among those who'll be driving with their families to the provinces to spend the November 1 and 2 holidays (All Saints' Day and All Souls' Day), then what better way to enjoy the long weekend than to spend it with your man?
The news of any upcoming three-day weekend is enough to make couples whoop with joy, but what makes this one even more special is it coincides with Halloween! If you do not usually celebrate this occasion, why don't you try doing so this year? Here are fun bonding ideas for every budget.
Broke? Stay In For A Movie Marathon!
We all know that having a movie marathon at home is one of the most popular ways couples spend QT. Make your DVD-watching more suited to the occasion by stocking up on the creepiest horror movies you can think of.
The horror genre has spawned so many gems and junk over the years, the possibilities for tailoring your horror movie night are virtually endless! Pay homage to scare king Stephen King by watching movie adaptations of his books, like
The Shining
and
It
. For a merciless gorefest, get all installments of the
Saw
series. For a campy bit of retro horror fun, go for the entire
A Nightmare on Elm Street
saga. Want something totally different? Download
Paranormal Activity
, the 2009 horror mockumentary that's all the talk at the US box office.
Missing those
Maganding Gabi, Bayan
horror specials?
FHM.com.ph
lets you relive that age-old Halloween tradition by rounding up
the three scariest MGB horror episodes you can find on YouTube
. Get a kick out of watching these clips with your guy!
And here's why we love this date-do: When things get too scary, you have all the excuse to bury your head in your beau's chest, hug him tight, and get the cuddling going!
Movie poster courtesy of www.paranormalactivity-movie.com
[nextpage]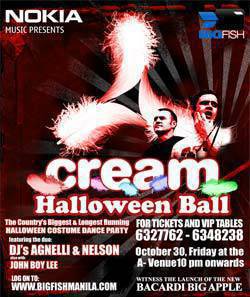 Got Some Cash To Spare? Hit The Party Circuit!
Since Halloween falls on a weekend, you've got the perfect excuse to party the night away with your man! There's no shortage of gigs where you can greet Halloween!
Tomorrow, October 30, troop to A-Venue Events Hall in Makati Avenue for
Bigfish's Cream Halloween Ball
, "the country's biggest and longest-running Halloween costume dance party."
Northern Irish DJ/producers Agnelli & Nelson
will be headlining the shindig, with Bigfish resident
DJ Johnboy Lee
opening the party for the duo. Make sure you both look sharp because this gig will be teeming with beautiful people bedecked in cool costumes! For ticket inquiries, contact (02) 632-7762 or (02) 634-8238.
For something a little steadier, head to Seventy7 Cafe at 51 Kamuning Road, Quezon City on Friday for
Mama May Mumu… Takut Aq Hihihi!
, a quirky costume party featuring cool beats by
DJ Arbie Won
and
DJ Supreme Fist
. Seventy7 Cafe is that cozy location of this month's shoot with
vampire-esque Online Hunk, John Cruz
(no need to mention this tiny detail to him).
If you and your man are both into rock, you can check out Red Horse Beer's
Rakista Jam Tayo Halloween Costume Party
on October 31, Saturday at Generator Bar, 120 Panay Avenue, Quezon City, near ABS-CBN and the Quezon Avenue MRT station. Some of the bands you'll catch at the gig are Even, The Chongkeys, Reklamo, Giniling Festival, and Blue Boy Bites Back. P50 each gets you in, and you even get a free Red Horse Beer!
Poster courtesy of Bigfish Manila
[nextpage]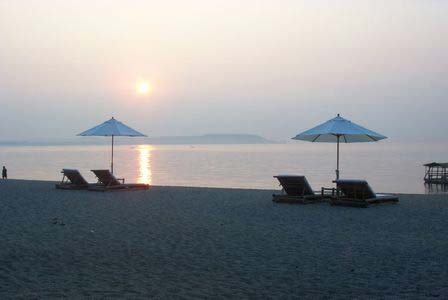 Looking To Splurge? Head Out Of Town!
In the October issue of Cosmopolitan Philippines, Cosmo Managing Editor Samantha Echavez lists some budget trips you can take with your barkada. But why don't you just ditch the buds (at least for this weekend) and hole up with your honey instead?
Head to nearby
Tagaytay
. As low as P1,500 per head is enough for an overnight stay, including meals and accommodations. Sam recommends you stay at the homey
Keni Po
at 110 Calamba Rd., Sungay West, Tagaytay [tel. no. (046) 483-0977]. Shack up with your guy in your unfamiliar hotel room and trade scary stories well into the night.
For P2,500 per head for an overnight stay, you can enjoy the natural beauty of
Zambales
and island-hop from Pundaquit to Capones to Anawangin. Sam suggests you spend the night at Pundaquit's Megan Paradise Resort [tel. nos. (047) 621-0507 and (047) 913-3784], which will set you back only P750 for a two night-stay. If you're keen on saving money (and if you want a spookier experience!), ditch the resort accommodations altogether and set up camp at Anawangin.
Another idea? Go on a three-hour road trip to Laiya in San Juan,
Batangas
, a long stretch of beach that is a favorite among Manila's sun-seeking vacationers. For P3,500 per head, you can book an overnight stay at
La Luz Beach Resort
[tel. nos. (02) 734-9836 and (02) 726-4977], delight in their delish buffet meals, kick back in their lovely cabanas, enjoy snorkeling or kayaking, and take in the romantic view of the beach. If you still want to feel the Halloween spirit together, take your laptop with you and bring your scary videos along for the ride!
Note: We urge you to
stay safe on your journey
! Since
there's a storm hitting Central Luzon
, it's wise to
check weather updates
before you make that trip.
For more info on these out-of-town trip ideas, grab the
October issue of Cosmopolitan with Bea Alonzo on the cover
.
Photo courtesy of La Luz Beach Resort
Continue reading below ↓
Recommended Videos