In a perfect world, we'd all think of our breakups like Ariana Grande—with enough gratitude to write a hit song about the lessons we've learned. But if the only thing your good-for-nothing ex has taught you is how to fake an orgasm really well, then you might consider doing something petty-but-slightly-satisfying this Valentine's Day. 
This one's for the guy who truly wrecked you. 
The Hemsley Conservation Centre, a zoo located in the UK, has a "Name A Cockroach" program. On their website, they wrote, "For those that don't quite require revenge, there's another way to make you feel better about getting back at your ex this Valentine's Day."
And it'll only cost you a little over P100!
On top of knowing that a cockroach is named after your horrible ex, you also get a certificate. It won't have the roach's name—to avoid "fueling the fire". All the names will instead be posted on their roach board.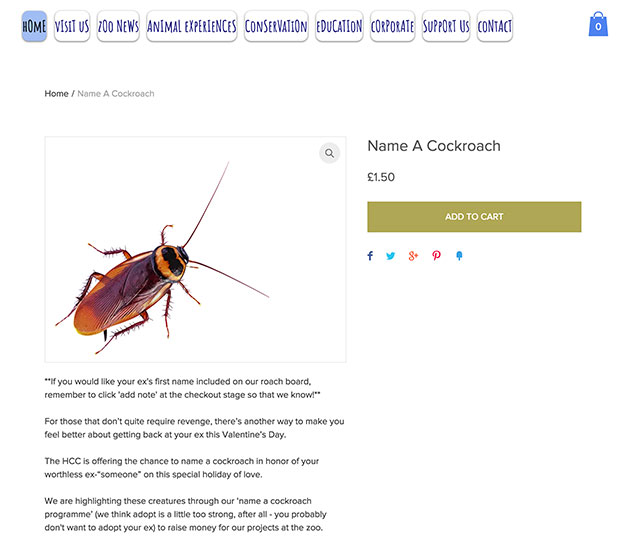 Continue reading below ↓
Recommended Videos