Mapping out downtime with your guy can suck the romance potential right out of it. Instead, throw in some of these sensual spur-of-the-moment moves that require minimal effort—and which do not require you to leave your neighborhood. Take your pick and see where the day (or night) takes you.
Friday Night
Forget having a formal dinner and grill up a giant panini. Brush pieces of rustic bread with melted butter, then pile on ham, thin pineapple slices, cheese (try Gruyere, Brie, or cheddar), and ground pepper. Cook in a hot frying pan for five minutes on each side, pressing down on the top piece of bread with a spatula.
Sit at opposite ends of the tub and slowly massage each other's feet. Keep an icy bucket of beer by the side of the bath or blast cool water from the showerhead for an instant refresher.
Lock your cellphones in the car for 24 hours. Being incommunicado for a day will recharge your batteries.
Meet up for a late dinner—say, at 10PM—at a restaurant that has a lounge with a good DJ. Have your friends join you at midnight for some thank-God-it's-Friday partying.
If you're in the mood for take-out, order in ribs, but make it feel special by drinking a wine that complements the dish (in this case, a cabernet). Then eat them with your fingers…over candlelight.
Continue reading below ↓
Recommended Videos
Program his Palm or cellphone calendar to go off at 11PM with a beeping reminder that says "Time to get naked."
Saturday
Rather than click into routine cleaning mode, shock him by kicking all of your clutter and dirty laundry under the bed. Brew an endless pot of coffee and leaf through the real estate section in your weekend paper in search of your fantasy home (the rule: prices don't count today). If it's not too far from where you live, you could even check it out in person.
Kick around a football in the park and ask him to teach you how to drop-kick it and bounce it off one knee.
Share an iPod by placing one earpiece in each of your ears and listen to each other's fave mellow tunes while you're lying side by side on your bed or on a blanket outside.
Send him a sexy text message—even though he's in the kitchen and you're in the bedroom.
[nextpage]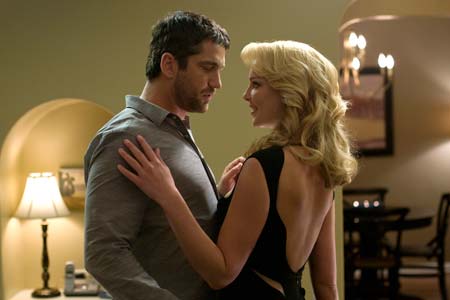 Saturday Night

Put that chocolate-is-an-aphrodisiac rumor to the test and have a small tasting party that kicks off at 10:30PM. Invite your guy and some friends over to sample gourmet chocolates set out on nice plates (think dark truffles infused with ginger or champagne or pieces of mocha fudge). Take tiny bites to savor the flavors.
If you normally work out separately at the gym, exercise outside together. At twilight, just open your front door and go for a jog or a long walk through your neighborhood.
Strip down and crash in bed early for once. If you happen to wake up a couple hours later, have sleepy sex and then feed each other leftovers…or better yet, bowls of ice cream.

Sunday

Have sex on the couch instead of the bed.
Hop online and plan your next weekend trip or summer vacay. Map out the route, hunting down bargain plane tickets, cute hotels, and restaurants you want to check out.
Kick back in comfy clothes (with salty snacks like chips and dip) and settle in for a TV-show marathon.
Do a laidback brunch instead. Linger at the table and savor fresh croissants with jam and pieces of cut fruit.
Nap in his arms…even if it's just for 15 minutes.