These songs taken from Cosmopolitan Red Hot Secrets are sure to guarantee the most romantic sack sessions. Turn up the volume and get ready for some sexy time!
"I'll Make Love to You" by Boyz II Men
These Boys definitely know how to woo a woman. Soothing strains coupled with undeniably sexy lyrics make this the ultimate go-to-song when you're in the mood for low and soulful lovemaking.
"Your Body is a Wonderland" by John Mayer
When a man waxes poetic about a woman's body, you just can't help but feel proud of yours. Play this during an afternoon escapade as you let go of your inhibitions and give him all the lovin' he wants.
"I Wanna Know" by Joe
Discover each other over and over again to the beat of this R&B hit. Here's a gentle reminder that he does want to please you, but it's up to you to lead him to all the right places.
ADVERTISMENT - CONTINUE READING BELOW ↓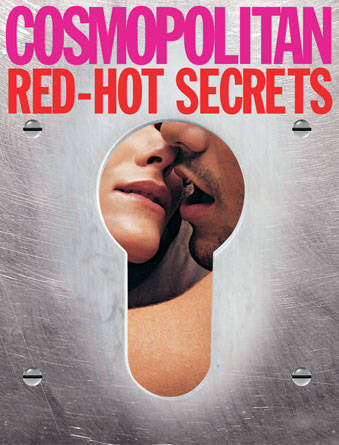 "Do That to Me One More Time" by Captain and Tenille
Sometimes, you just can't get enough of your man, and Captain and Tenille prove that you're not alone. Listen to this timeless classic during a passionate evening that could very well last into the morning.
"Cannonball" by Damien Rice
ADVERTISMENT - CONTINUE READING BELOW ↓
Recommended Videos
Lose yourselves in a whirlwind of cryptic yet seductive lyrics set against a sweet tune. This is the perfect song to start with, since its mellow rhythm suggests a smoother way of getting it on.
"Crash Into Me" by Dave Matthews Band
If your guy's not the expressive type, then this timeless DMB track is right up his alley. The racy words still convey deep emotion, and hearing it during a tender moment will make him fall even harder for you.
"Lost in Your Eyes" by Debbie Gibson
You know you're in love when nothing you do makes sense anymore, but things feel right anyway. This '80s anthem on the head-spinning effects of love makes for a smooth soundtrack to a super romantic night.
"Feel Like Makin' Love" by Bad Company
The clanging of cymbals may set this song apart from the usual slow love songs, but it still sets the stage for some tender bumpin' and grindin'.
ADVERTISMENT - CONTINUE READING BELOW ↓
"Turn Your Lights Down Low" by Bob Marley and Lauryn Hill
Tantalize him with an inviting striptease to the sounds of the Caribbean with this song. What takes place afterwards is anyone's call.
"Because the Night" by Patti Smith
Bask in your after-sex glow to a symphony of strings and drumbeats. This catchy song is most suitable for post-nookie cuddling. He won't be able to resist snuggling next to you once he hears this.
Cosmopolitan Red Hot Secrets is available via the Apple Store and Zinio. For more info, click here!
EXPLORE COSMO