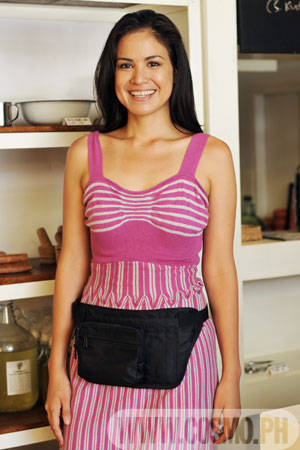 Simple yet functional is what Bea Misa looks for in a bag. Since she's a hands-on entrepreneur who's always out sourcing products for her eco-friendly grocery store, Ritual, a small, no-fuss bag is the perfect pick for her.
During our shoot for Bea's Fun, Fearless Female feature, all she brought with her was a black belt bag. We have to admit, we rarely see Cosmo gals with just a fanny pack to stash their stuff in, but the handy little thing sure works for Bea! It's light and practical--perfect for women on the go like her.
Inside Bea's bag, we discovered five items she can't leave the house without. Want to know what this earth-saving gal had stowed in her nifty bag? Check out the gallery to find out!
2140