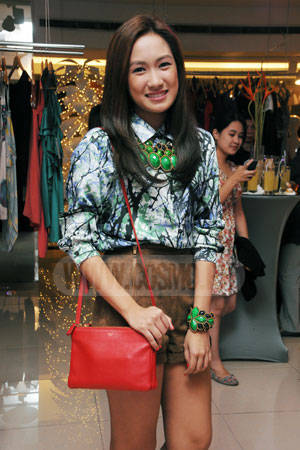 Laureen Uy definitely takes after her big sister's fashion sense, as you can see in her expertly styled outfit here that still looks effortless, as if she just thought, "Oh, I'll mix red and green today and it will totally work." And it actually does! 
When we spotted her at the Rafé Totengco bag launch last year at Rustan's Makati, the actress and Break My Style fashion blogger let us indulge in one of our favorite pastimes next to accessorizing: raiding celebrities' bags at events!  
Want to know what's inside her Céline sling? Click on the gallery link to take a peek! 
For more of Purse Paparazzi on Cosmo.ph, click here!
2329
Continue reading below ↓
Recommended Videos