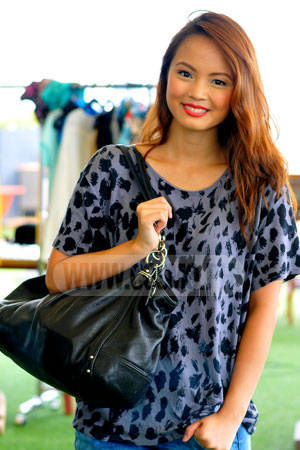 Spending hours at the DJ booth wading through song requests, talking nonstop about anything under the sun, and staying perky through it all can be a tough job, but radio talk show host and Fun Fearless Female Awardee, Jessica Mendoza, pulls it all off with ease.

From the success of her radio show on Magic 89.9, Top 5 at 5, to her crossover to TV as a courtside reporter--not to mention her various event hosting and VJ stints--she seems to be enjoying every bit of her media darling status.

With her sunny radio persona filling the airwaves nationwide each day, you may think you know this media-savvy chick pretty well. But here, we give you a chance to get to know this radio idol even better by giving you a peek into the one item that can reveal the secrets of a woman's life: her bag! 

We're putting the spotlight on Jessica as we give you a chance to take a look at what's inside her black tote. See all the cosmetics she uses to prettify herself, as well as her everyday essentials in the gallery!
ADVERTISMENT - CONTINUE READING BELOW ↓
2141