As the winner of Century Tuna's Superbods 2012 contest (along with Cosmo Hunk, John Spainhour) and as one of Cosmo's 8 Sexiest, Monika Sta. Maria has got it going on!
We caught up with this busy model at a photo shoot and got a glimpse of what's inside her purse.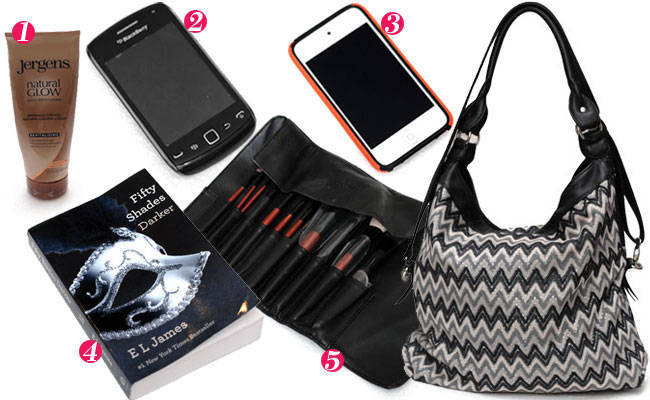 ADVERTISMENT - CONTINUE READING BELOW ↓
1. For an on-the-go glow, Monika uses this moisturizer all over her body.
2. She stays on top of her busy lifestyle with the help of her Blackberry.
3. An iPod Touch keeps her company while waiting for her turn during shoots.
4. A not-so-secret guilty pleasure we share with Monika!
5. We're lovin' her complete brush set! 
ADVERTISMENT - CONTINUE READING BELOW ↓
Recommended Videos
EXPLORE COSMO