Two of our firm favorites—Korean-American style blogger Aimee Song and shopping heaven The SM Store—have tied up for one of the sweetest fashion collabs we've seen as of late. At a recent event launching Aimee as the newest face of SM Makati, we got to know more about the style influencer. Read on!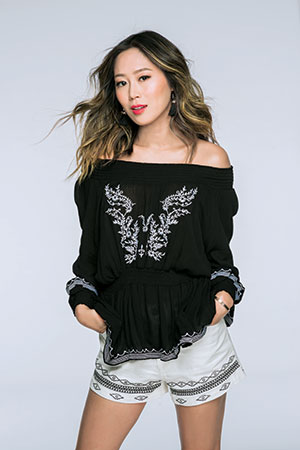 ADVERTISMENT - CONTINUE READING BELOW ↓
On her favorite fashion inspiration
"The real people that I see. I travel a lot, so I meet so many different types of people from different cities and different cultures. They all inspire me."
On the five pieces of clothing every girl should own
"Well-fitting denim jeans, a classic black blazer because it instantly makes any outfit chic, a leather jacket, a nice pair of flats, and jewelry."
On her tried and tested packing tip
"I travel so much that I am now not an over-packer. I like to roll things—and pre-plan my outfits!"
On the one piece she always brings when she travels
"Probably a pretty dress, because there's always an occasion to be dressy."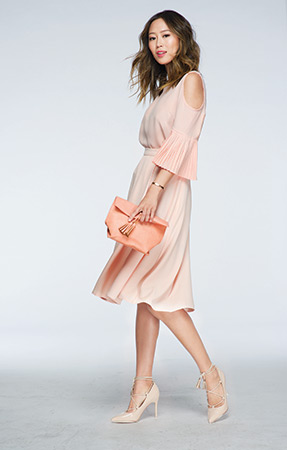 On her go-to no-brainer outfit
"A classic button down and high-waisted boyfriend jeans."
On her celebrity style inspiration
"Rosie Huntington-Whiteley. I really like her style."
On what aspect of her personality appeals to people most
"I'm really comfortable with my own skin now. I can be a hundred percent myself, so I think that appeals to them. We live in a society that's constantly trying to change who you are, trying to make you somebody that you're not, and the greatest thing is if you could be yourself. I feel like I am that person now."
On her advice to aspiring bloggers
"Be yourself. Try to find your own voice, instead of becoming somebody else. If you try to become somebody else, you can only be second best. But you can always be the best version of yourself."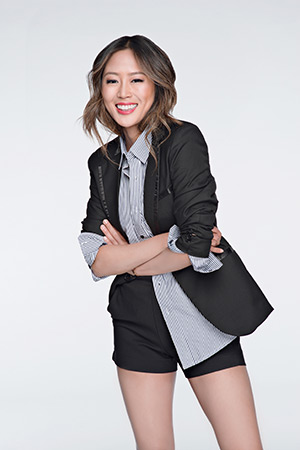 ADVERTISMENT - CONTINUE READING BELOW ↓
On how it feels to be the newest face of SM Makati
"It feels amazing. I actually almost cried when I first came here today. We looked at the mall and the billboards with my face, and it just feels super surreal. I can't believe I'm here, talking to everybody and meeting so many new people. That's an incredibly feeling, and I feel extremely honored."
On what she loves about The SM Store
"It's huge, and I could spend hours and hours at just one branch, looking at everything. [I love] the variety of items I could find, and also how accessible and affordable everything is."
Follow Patricia on Instagram.