Known for his food blog, The Fat Kid Inside, and for being living proof that there's hope for a heavy, Erwan Heussaff once again becomes a guide for women as he and denim brand FREEGO team up to help Filipinas find their new shape of sexy.
With 30 years of jeannovating expertise under its belt, FREEGO—together with Erwan—take sexy to the next level with 7 Ways to Sexy: The FREEGO Fitness Challenge by The Fat Kid Inside.
"It's not just about looking sexy with FREEGO fashion. The 7 Ways to Sexy challenge is about feeling sexy from within," says Marty Tio, FREEGO's VP for Marketing. "We're very happy to have a health and fitness advocate like Erwan on board with us, as he epitomizes what it's like to eat well, live well, and look good."
With his own fat-to-fit experience, cooking skills and knowledge, unwavering love for food, and dedication and pure passion to keep fit, Erwan is excited about this brand-new partnership with FREEGO.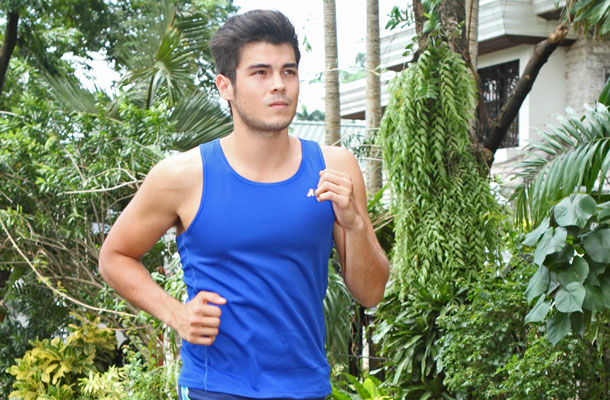 Continue reading below ↓
Recommended Videos
"The 7 Ways to Sexy challenge is in line with my personal advocacy, which is to make health and fitness an enjoyable process and an achievable goal for anyone who puts his or her heart into it," begins Erwan.
"I think it's great that an influential brand like FREEGO is encouraging women to redefine what 'sexy' is—it's not just about having a curvy figure, but becoming healthy and fit by making the necessary lifestyle changes." He adds, "Plus, what better fashion brand to carry this message than a denim label? Everyone knows that the right pair of jeans can make them look sexy."
Erwan admits that while fashion is an important tool to looking your best, he thinks of it as a motivator rather than the standard one has to conform to in order to meet a "template" measure of beauty. "I myself have always been conscious of the clothes I wear and how I look in them, but I still think that great fashion simply complements the body's design, and this varies from person to person."
Thankfully, he points out, "influential brands like FREEGO encourage this kind of mindset: you define your shape of sexy, and they have the wardrobe essentials that will help you show it off to the world. Of course, fitness is still an important factor, and this is where making certain lifestyle changes comes into play—changes that aren't just about losing weight, but making wellness a total way of life."
Erwan undoubtedly also relates to his years of experience in achieving fitness. "I know that there's no shortcut—I've been there myself, scaling down from 240-pound to a healthy 150. All it takes is dedication and passion, and of course, support from the right people. And that's what we're here for," he adds with a smile. "Through the 7 Ways to Sexy challenge, we encourage women to trim down the right, healthy way."
Looking forward to working hand in hand with FREEGO and the contestants to achieve their fitness goals, Erwan reveals, "My wishes are to help them find and flaunt their personal brand of sexy through healthier lifestyle choices, to encourage them to become confident in their own skin, and generally be able to enjoy life more. But ultimately, more than them just physically slimming down during this challenge, I hope that even after all of this, the changes they've decided to make become a lifetime commitment to sustained wellness."
Get more details on how to join at FREEGO's Facebook or check out Erwan's blog The Fat Kid Inside for updates. Registration period is from September 1-15, 2014.