Don't you hate it when you accidentally leave your hair tie in the house and you just feel, uh, naked?
Well, what if we told you there's a way to help you to NEVER forget your hair tie at home? It's called the BitterSweet bracelet, which is a band that allows you to wrap your hair tie around it.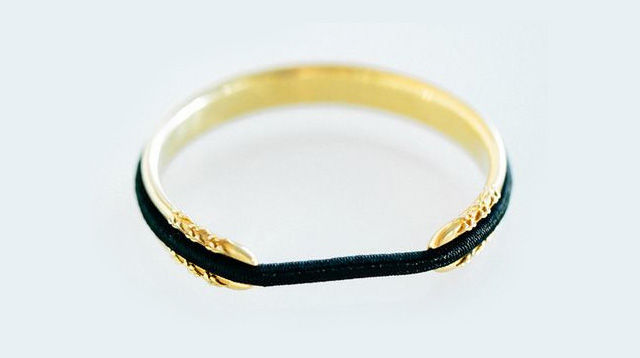 Company founder Shireen Thor thought hair bands were a complete eye sore, and they left ugly marks around the wrist. So one day, her husband Arni—who's an engineer—went home and decided to give her this custom-made bracelet that could house her tie when she wasn't wearing it.
"The BitterSweet bracelet was created to solve the common beauty etiquette dilemma, avoid getting the painful elastic band indention, and ensure your necessary hair accessory remains easily reachable," Shireen wrote on her website.
Kind of hard to forget your ties when they look like this around your wrist:
ADVERTISMENT - CONTINUE READING BELOW ↓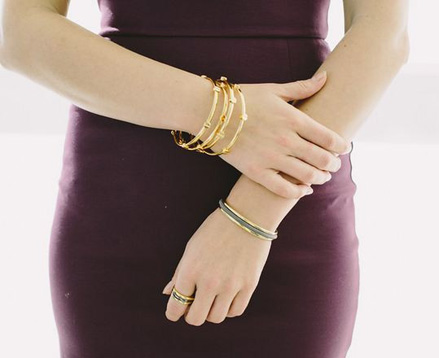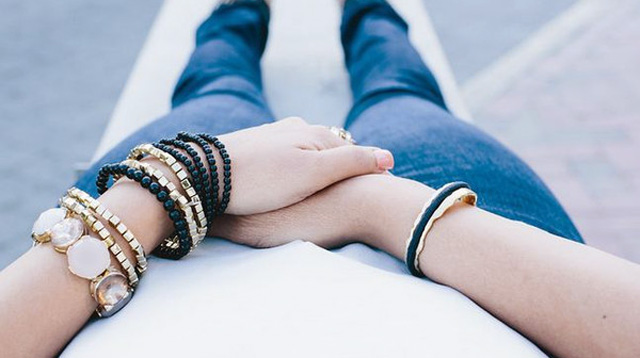 The bands—which retail for about $45-$85—are available in three different finishes: rose gold, silver, and black.
While the bracelets aren't cheap, they sure do make a great fashion statement. Okay, so now, on a scale of 1-10, HOW COOL ARE THESE THINGS?!
Follow Sandra on Twitter.