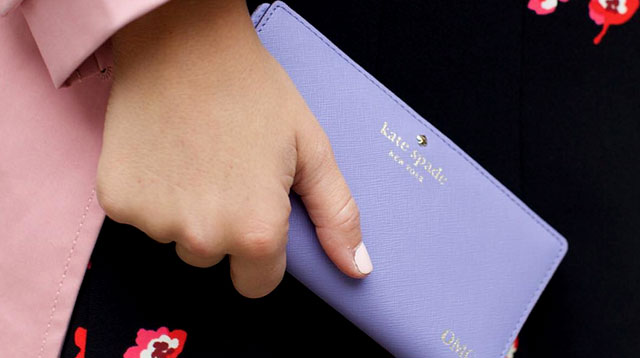 Instagram/katespadeny
Designer Kate Spade has officially changed her name to Kate Valentine—in time for the launch of her new venture, a footwear and handbag line called Frances Valentine.
"We're not trying to be cheeky or coy. It really was to distinguish the name, and separate the two worlds. Obviously we're super proud of Kate Spade and we want to be respective of both," she told Business of Fashion.

Interestingly enough, when the company was launched in 1993 by Kate and Andy Spade, Kate was still going by her maiden name, Brosnahan. But they decided to name their label Kate Spade as a combination of her first name and his last name. In 2006, Kate and Andy relinquished their hold over the brand, having sold it to Liz Claiborne, Inc. for $124 million.
We personally think it's a charming name that goes with an equally charming label. We've only seen a few photos online of Frances Valentine products, but those were enough to get us hooked!

Like these gem-encursted Mary Janes no woman would be able to resist.
Or these quirky pointy toe flats.
Continue reading below ↓
Recommended Videos
Don't even get us started on these styles!
Sky-high heels are so overrated, anyway.
We'd so bring this PVC tote to the beach.
And wear these mules with e-v-e-r-y-t-h-i-n-g!
Follow Patricia on Instagram.