What do you do to get noticed? Flaunting what you've got is great, but there's a thin line between being the life of the party and trying too hard. Box-office favorite and Camay girl, the gorgeous Angelica Panganiban, knows that getting a guy isn't about being the loudest in the room or being the one to make the first move; it's about showcasing your natural beauty and radiating self-confidence that will make you impossible to resist. For her, subtlety is key, as she proved in her social experiment wherein all a girl needs is her soft, scented skin to catch a guy's attention.
Watch Angelica's sexy social experiment here!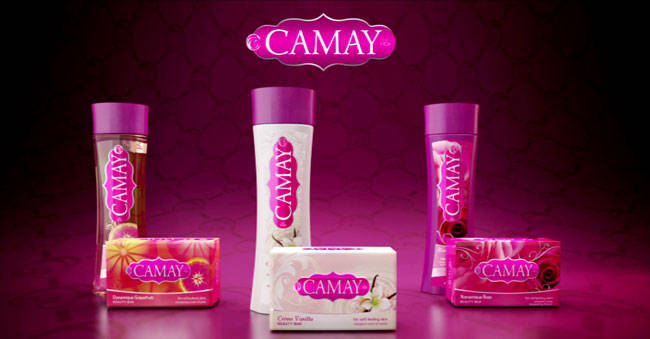 Continue reading below ↓
Recommended Videos
As you will see in the video, scent is a powerful thing: it evokes memories, arouses interest, and leaves someone wanting more.  To get him intrigued just by getting a whiff of your fragrant skin, take Angelica's lead and use the range of new Camay soaps and shower gels, now in the Philippines! Don't know which one to try first? Show off your sweet side with Crème Vanilla, a yummy scent that's sure to whet his appetite. Let Romantique Rose bring out your feminine and flirty personality with its delicate, floral perfume. And make your bubbly personality shine with Dynamique Grapefruit, a light and fruity scent that will definitely get his attention.
Whether it's the class cutie, office heartthrob, or your current beau or hubby, keep him captivated and wanting more with smooth, soft, scented skin you can only get from Camay.
Got your own Camay story to share? Tweet it to @CamayPh (and use the hashtag #CamayAttraction) or check out facebook.com/CamayPhilippines. Follow Camay on Instagram (username: camayph) too and share your own #CamayAttraction moves!
Leave him wanting more with Camay's bar soaps and shower gels in Crème Vanilla, Romantique Rose, and Dynamique Grapefruit. Now available in all leading supermarkets and drugstore outlets nationwide.