Sandals are back—well, gladiator sandals to be exact!
The leg-lacing shoe is intimdating at first glance ("I look like I'm going to war...in ancient Rome??), but they can be quite feminine and dainty if you know what to pair 'em with. These days, gladiator sandals come in a variety of colors, styles, and lengths, so trust us, there IS one pair out there fit for you.
So how do you actually wear them without, you know, looking like a gladiator? The technique really is to start small and short. Look for sandals with delicate laces that wrap around your ankle. This style usually goes best with short skirts and denim cut-offs.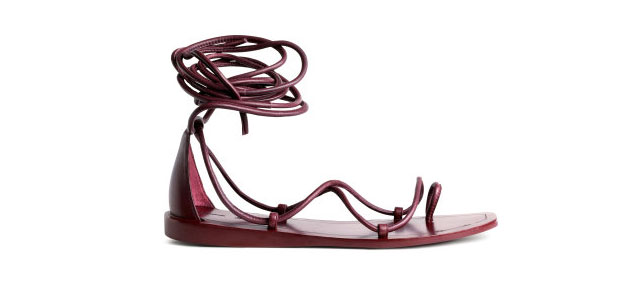 Continue reading below ↓
Recommended Videos
Leather sandals, P2,290, H&M
Willing to experiment? Flat, knee-high sandals look great with super-short lace dresses.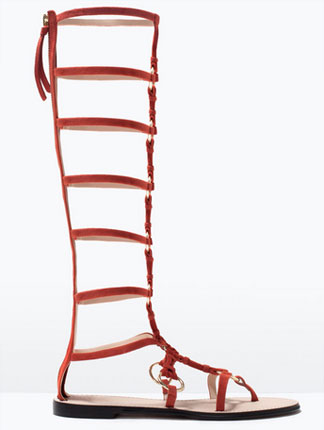 Buckled leather sandals, P7,990, Zara
There are pretty extreme and dramatic gladiator sandals out in the market, too. For instance, Kendall Jenner was recently spotted wearing high-heeled Sophia Webster sandals (roughly about $2,000)—which she paired with denim shorts and a white crop top—during a basketball game.
(But then again, she IS Kendall Jenner, and not everyone has her legs.)
Admittedly, gladiators are tough to pull off, but they're not impossible to wear. The trick is to pair them with the tiniest things in your wardrobe—summer dresses, lightweight, feminine skirts, and micro shorts. Avoid pairing your sandals with jeans, cropped pants, or worse—leggings.
The whole point of wearing gladiator sandals is to show some skin, and wearing them with anything heavy may overwhelm your frame and make your outfit look tacky.
Follow Sandra on Twitter.