1. Any fitted top's shoulder seams (where the sleeve is sewn to the shirt or jacket) should create a vertical line from the top of your shoulder to the armpit to keep the look streamlined, not slouchy. The hem of the top should end mid-hip.
2. The long sleeves of a blouse should stop just a little past your wrist while a blazer sleeve length is a personal preference. (I'm partial to rolled-up, three-fourth sleeves, so the length shouldn't really be an issue here)
3. Similar to shirts, if a dress' shoulder seams don't match where your shoulders are, chances are it's not going to drape well on your body. If this is the case, don't buy the dress.
4. A bodycon dress typically hits about four inches above the knee to show the right amount of leg.
5. The torso length of a romper (or cotton shorts) should be close to your own torso's size so it won't hike up and form a nasty camel toe. It's a tricky trend but it shouldn't bar you from wearing one, especially in this hot weather.
6. Jeans look good on any (seriously, any!) figure when the waistband sits at the hipbone to avoid a muffin top. 
7. For a pair of boyfriend jeans, the right width and length is key. It needs to be fitted on the butt, a few inches loose in the thigh area down to the calf, and cropped about two inches above the anklebone.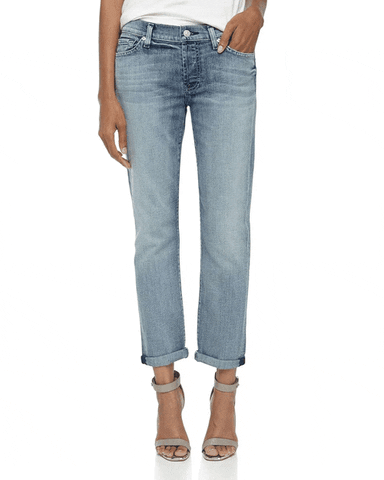 8. Depending on the style of the dress pants and the kind of shoe you'd wear, it should end at the bridge of your foot for a slim and tapered cut, and right above the shoe heel for a wide-legged pair. So take your heels with you when shopping for pants. Or scout stores after work when you're still wearing your office shoes.
9. When it comes to a pair of workout pants, high-waist will tuck in the tummy and safeguard your backside to prevent showing your crack to the world. 
10. A skirt with a mid-rise waist works well for all body types. Its hem should end where the leg naturally narrows, such as just above the knee or at the ankle.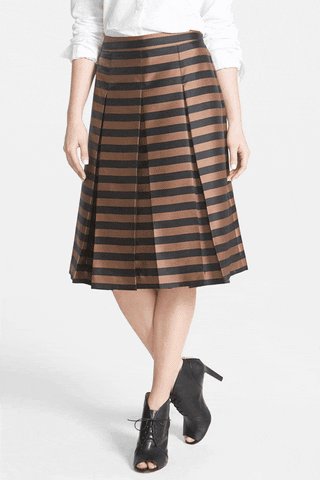 11. Love a good pleated skirt? Find one with a hemline that stops at or below the knee. Anything shorter might not be appropriate for the office.
12. Don't mistake a tunic for a mini-dress. It falls at the top of your thighs to cover only the crotch so you still need a pair of bottoms to conceal the rest.
13. To get a smooth, clean line, leggings must end right at your ankle with no bunching.
14. Regardless of the length of the cardigan you want to layer over your outfit, the material should be thin enough that it doesn't make you look frumpy.
Follow Apple on Instagram.