1. Don't toss 'em in the washing machine after every use.
The beauty of owning a pair of jeans is you don't have to wash them every single time you wear them. Here's a tip we picked up from Cosmopolitan.com: In case they start to smell funny, fold your jeans, put them inside a Ziploc bag, and store in the freezer overnight. If you do decide to wash them (and you should occasionally!), toss them in a washing machine, and choose the delicate or gentle setting. Let them air dry; don't attempt to put them inside the dryer.
2. Wash dark denim using cold water.
Preserving the color of your jeans is EVERYTHING. Hot water can make the color fade, so wash with cold water, instead.
3. Turn your jeans inside out.
 Best to do this to your jeans before washing them to prevent the color from fading.
4. Take extra good care of jeans with a unique wash.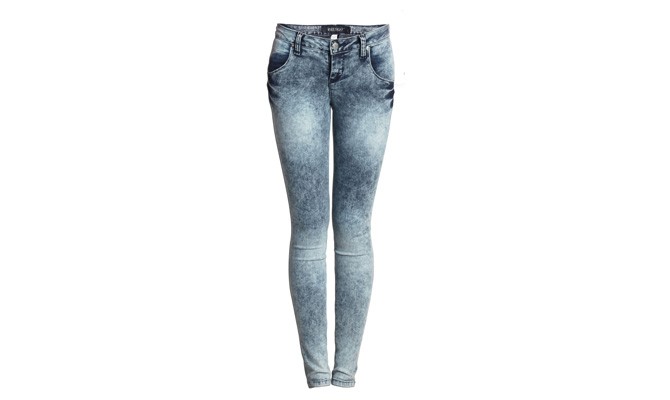 Jeans with a different finish—like this Cosmetic pair from Freego—should NEVER be washed with your other clothes or your other pairs of jeans. To preserve their color, soak 'em in equal parts white vinegar and water for 30 minutes before tossing them inside the waching machine.