Ugly sandals are back—and they're here to stay. Sure, they're not exactly the sexiest things inside your closet, but they're travel-friendly, and totally beat high heels in the comfort department.
Here, we'll show you how to rock chunky sandals like a true fashion pro. Because if Mary Kate and Ashley Olsen can make them look cool, so can you.
1. Pair them with a dress shirt.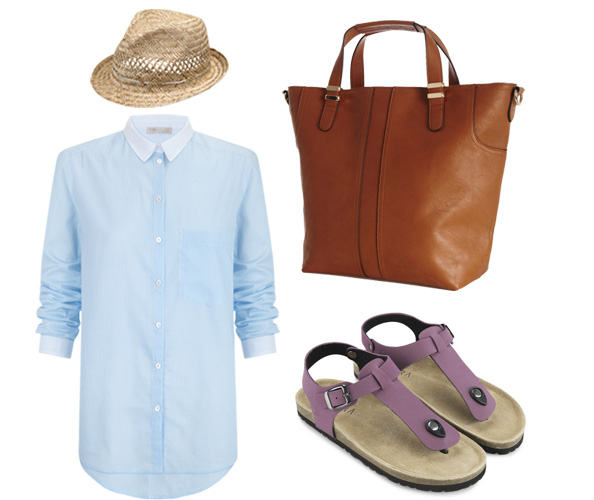 Shirt dress, Suiteblanco
Bag, Warehouse
Hat, River Island
Sandals, Ezra by Zalora 
The point of wearing ugly sandals is to make it seem like you did not make an effort to dress up at all. We like wearing them with dress shirts, because it totally gives off the I Just Rolled Out Of Bed And I Didn't Have Time To Shower But I Want To Look Cool And Cute vibe.
2. They're great with cuffed jeans.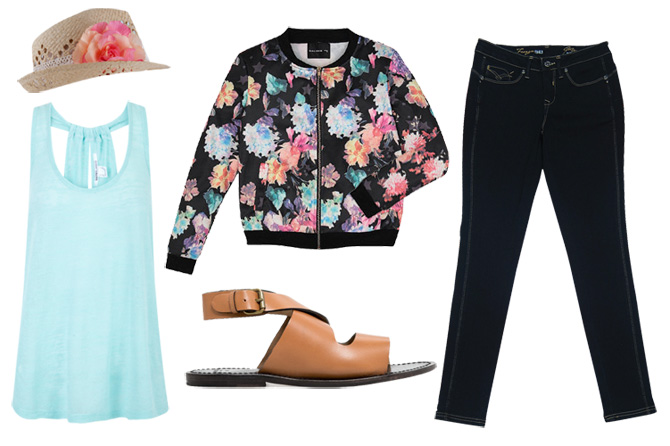 Tank top, Suiteblanco
Jeans, Freego
Jacket, Basic House
Hat, Suiteblanco
Sandals, Mango 
Fold your jeans twice (enough so your ankles are seen), put on a loose tank, and layer with a printed jacket. Toss in a hat if you want. It's understated, yet chic, and will totally get you to do errands on a weekend. 
3. They look even better with a maxi dress.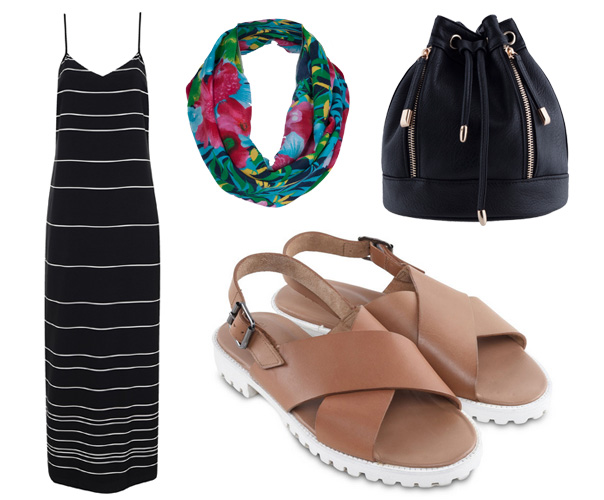 Maxi dress, Miss Selfridge
Scarf, Suiteblanco
Backpack, Suiteblanco
Leather sandals, Mango from Zalora 
We'd wear this outfit during brunch, lunch, or a coffee date with a girlfriend. Also, the beach!
4. You should see them with a pencil skirt.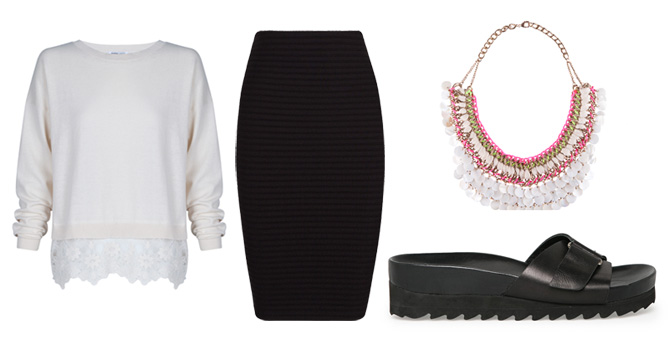 Sweater, Suiteblanco
Pencil skirt,  Suiteblanco
Necklace, Suiteblanco
Sandals, Mango 
Here's a fashion equation where you can't go wrong: Ugly sandals + pencil skirt + an oversized sweater (a button-down shirt would do, too) = Cool-girl status for life.