Singers Ariana Grande and Miley Cyrus walked the 2014 Video Music Awards red carpet in leather ensembles, and we want to know which artist you think worked the look best.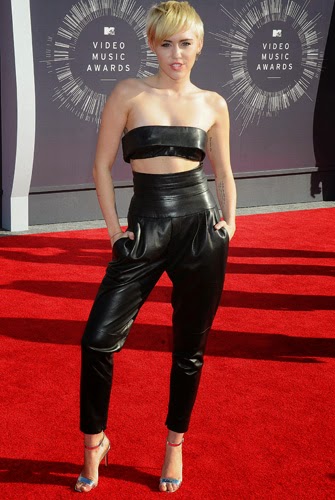 Miley looked stunning in a leather bra top and a pair of high-waisted pants, as if telling the world, "Yes, I do own clothes! Deal with it!" She kept her look simple with side swept bangs and glossy pink lips. 
Ariana showed up at the awards show with her signature ponytail (because duh), a tight mini dress from Moschino, and thigh-high knee boots—a surprising choice for someone who walked the carpet last year in a flirty, floral dress.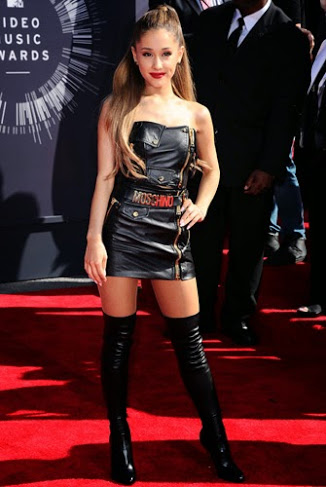 We have to hand it to Miley, though. The girl looked gorgeous. And she surprisingly wore something wearable, like you know, clothes? Even if it were in the form of an itsy-bitsy bra.
Credits: Ariana Grande photo by Startraks Photo/REX; Miley Cyrus photo by Broadimage/REX