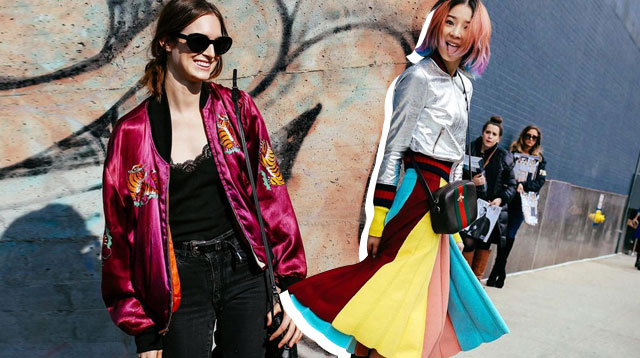 INSTAGRAM: paperiidoll, livinlavida_lohan
Still have no clue what to wear to the Wanderland Music and Arts Festival on March 5 at the Globe Circuit Event Grounds in Makati? Instead of taking the usual crop top and tiny shorts route, here's a guide on what to wear to stand out from the crowd (and maybe even get style snapped).
1. GOT IT, COMMANDEUR!
When it comes to outdoor festivals, a girl's first instinct is to wear a dress and opt for an army jacket. Here, we turn the tables around and let the military trend be first on the ranks. This camo print dress, for instance, can stand on its own, but would look just as smashing with a kimono or a silk robe. 
Continue reading below ↓
Recommended Videos
2. GO GOTHIC
We all know the black will forever be a staple at music and arts events, but there's always a way to make your ensemble fresh and current. Rock the gothic chic look by sticking to a mostly-black palette, then add a twist with a pop of color and a play on texture. 
3. ~*RAINBOW*~
Stand out from the crowd by daring to wear a multitude of trends together. Rainbow hair with a rainbow skirt? Shining, shimmering silver in broad daylight? Who says you can't? Fashion—and music festivals—are supposed to be fun!
4. NUDE AND BARE
When the fashion world's in the mood for nude, here's how to turn the trend into a festival-appropriate outfit. Trade the body-skimming knits and spandex with easy, breezy, loosely silhouetted pieces. Then, kick off your white sneakers and go for heavy-duty combat boots.

5. CENTER OF ATTENTION
Can a music and arts festival survive without floral? No way! But a true fashion girl won't settle for the quintessential flowery summer dress. The key is to wear it as the pièce de résistance of your #OOTD. For instance, this statement coat is all you reall need to so keep it simple and basic underneath!