Giving birth anytime soon? Well, first of all, congratulations and we hope you're doing well! Now that you're entering a whole new phase in your life, we're pretty sure you're quite overwhelmed with all the changes happening in your body. Sure, there are a lot of things you can't control—the dreadful morning sickness, the out-of-this-world cravings, the unexpected weight gain—but believe us, it gets very exciting every time you see your belly grow!
We know that the last thing you want is to look too bloated and losyang, so here are a couple of tips to help you dance through the whole nine months in style!
FIRST TO SECOND TRIMESTER
One thing to keep in mind is that every woman's pregnancy is different. There are ladies who look like they just ate in a buffet (thus, the slightly bloated tummy), but they are actually already six months pregnant, while some have protruding bumps as early as their third month. So the key to dressing up at this stage is to go for pieces that have room to grow. No need for maternity clothes just yet!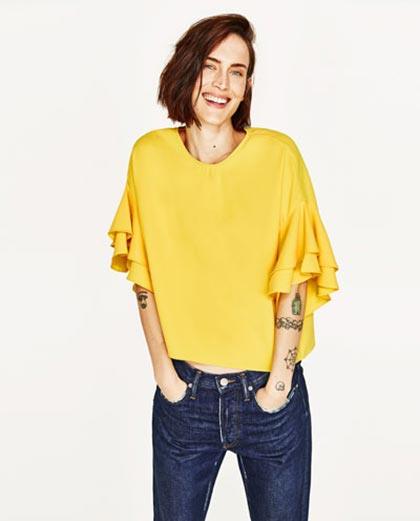 Continue reading below ↓
Recommended Videos
Yellow frilled top, P2,295, Zara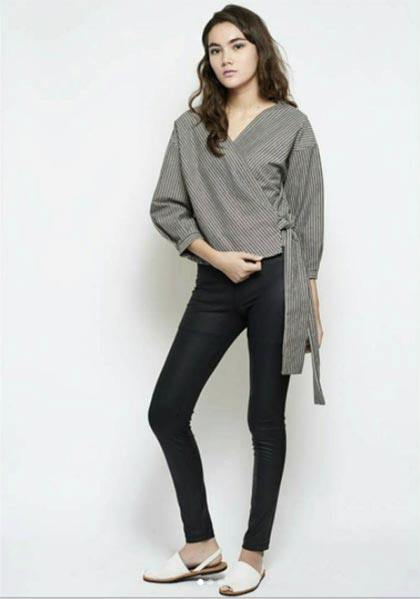 Posy wrap top. P1,250, Eunice Sason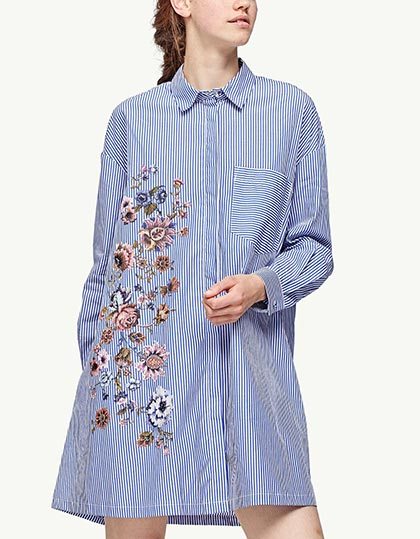 Embroidered shirt dress, P1,590, Stradivarius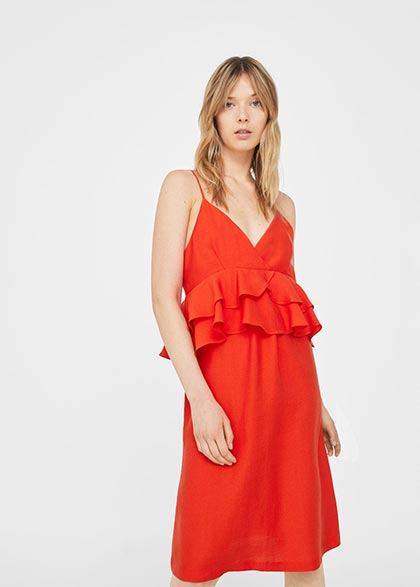 Ruffled midi dress, P2,295, Mango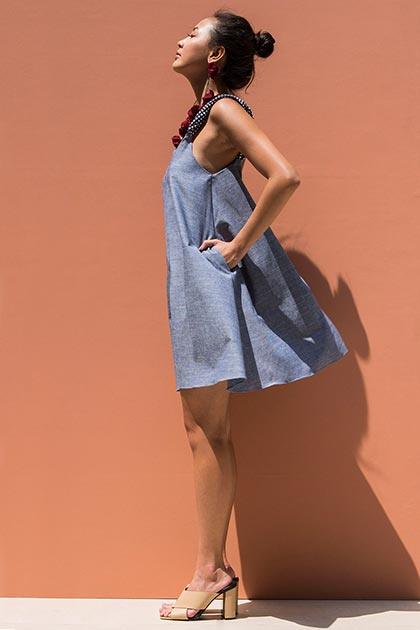 Chloe dress, P2,200, Anika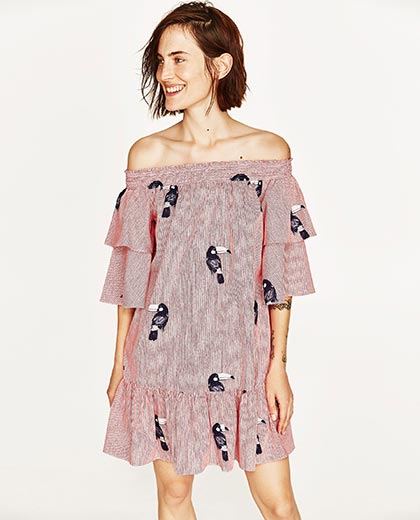 Off-shoulder dress, P2,295, Zara
You can wear these pants up until your ninth month!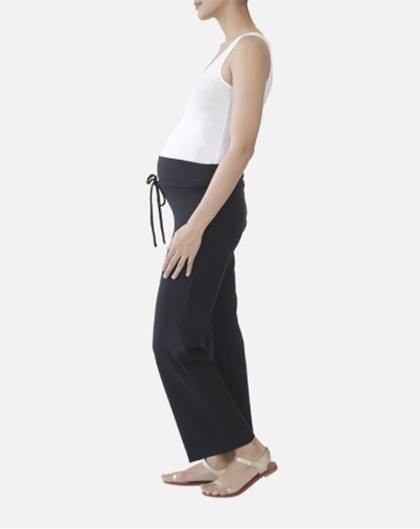 Lounge pants, P850, Elin
If you're the kind of girl who lives in high heels, a blocked heeled pair is a good compromise.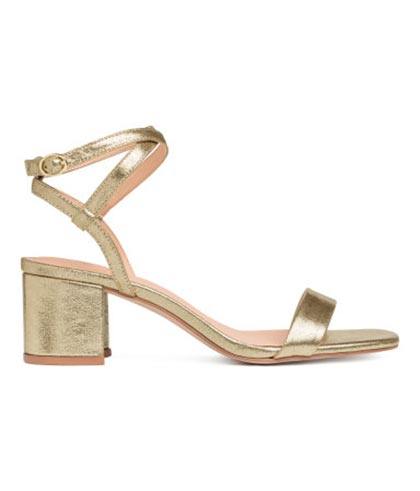 Blocked heel sandals, P1,490, H&M
SECOND TO THIRD TRIMESTER
Now that you're almost due and the belly is getting bigger and bigger by the day, comfort should be your top priority. The key word for clothes shopping at this stage? Stretchable! Don't hesitate to shop at the maternity section, because, lucky you, there are brands that offer that much needed support without sacrificing style!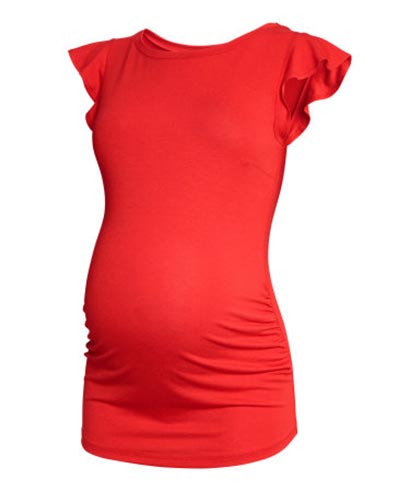 Mama top with flounced sleeves, P699, H&M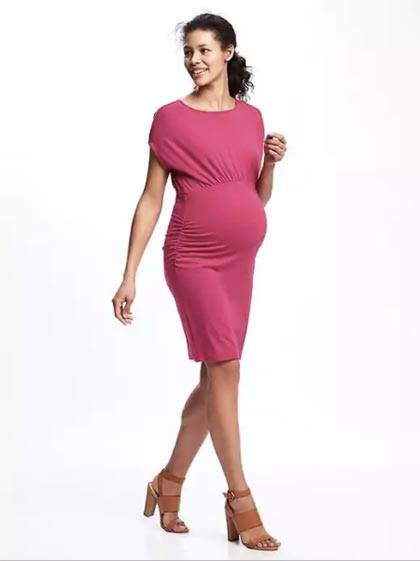 Maternity shirred bodycon dress, P1,341, Old Navy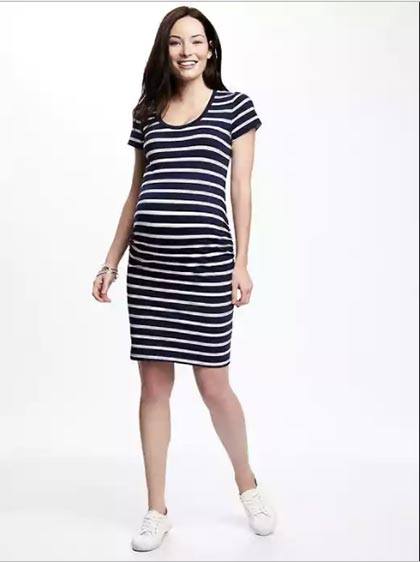 Maternity shirred shirt dress, P1,341, Old Navy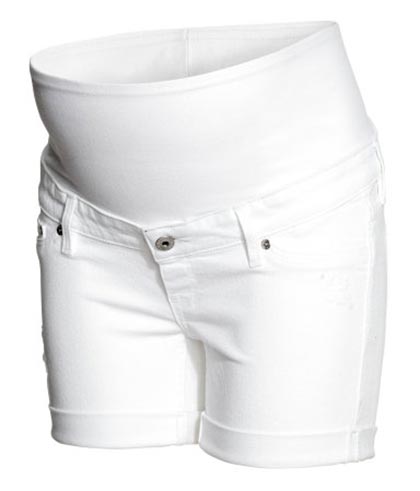 Mama denim shorts, P999, H&M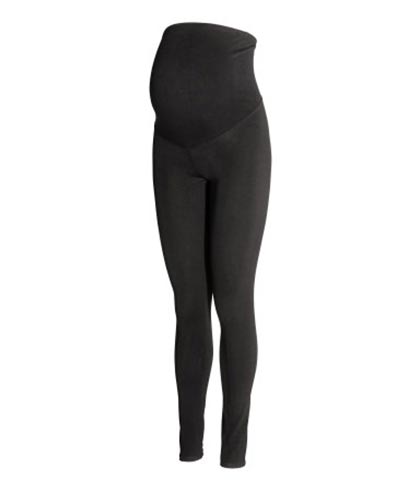 Mama leggings, P599, H&M
Layer over a jacket or a blazer for an office-ready look.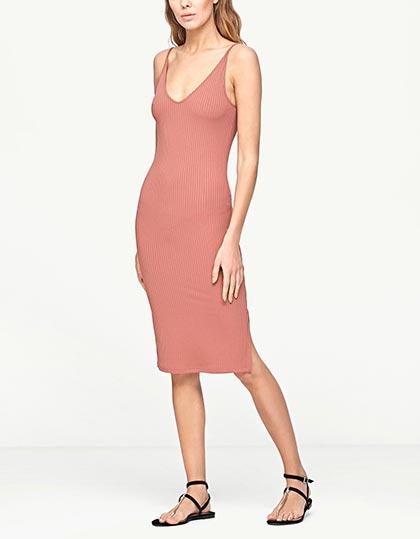 Strappy ribbed midi dress, P995, Stradivarius
Add some pizazz to your trusty white sneaks with a fun leather fringe attachment.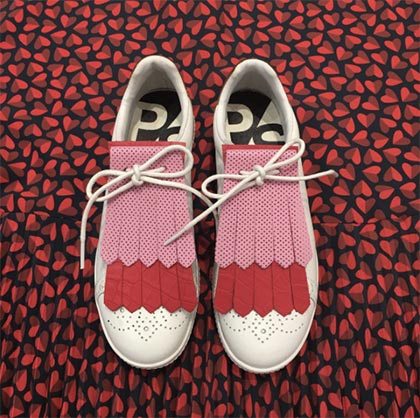 Leather fringy, price unavailable, Fringy.ph
These triple-padded sandals are like marshmallows on your feet!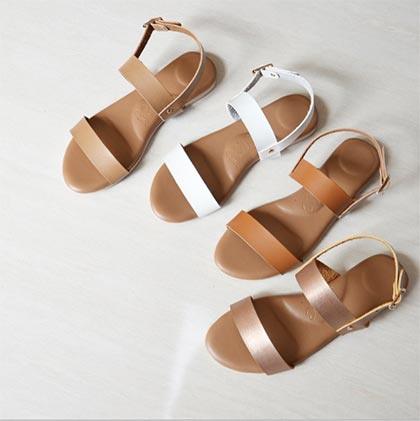 Kate sandals, P750, Aere