The Gossip Girl of the new age, Riverdale and its unique brand of retro chic has conquered TV screens. From Veronica's posh-girl pearls and Betty's girl-next-door cardigans, to Josie's edgy leather jackets and Cheryl's sassy red dresses, the show's take on fashion is actually doable IRL. Here's how to channel Riverdale in your daily looks:
Archie: The Prep Jock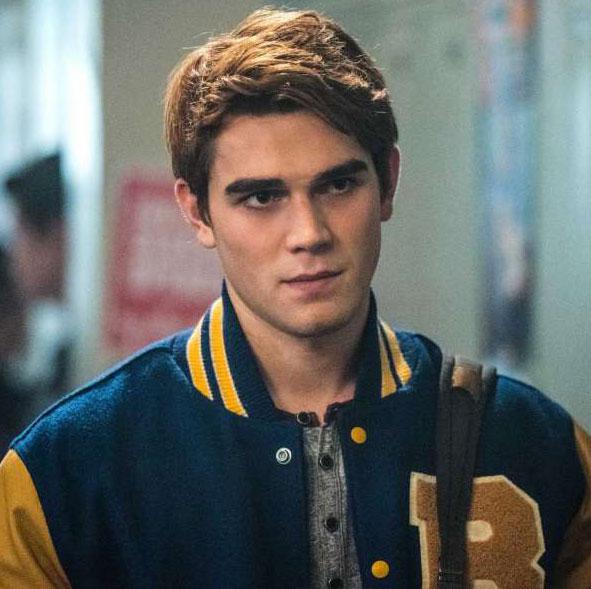 Varsity jackets, preppy sweaters—Archie's style game is just as good as he is on the football field. Archie usually plays it safe when it comes to his look, and the varsity jacket is definitely his signature piece and the pop of color in his wardrobe. Borrow from the guys by pairing a varsity jacket with a skirt or a dress—the boys' section has jackets that have that slightly oversized feel to go with a fitted dress. Add retro-style sunglasses and Converse Chucks, because the ginger stallion definitely leans toward the classics.
Continue reading below ↓
Recommended Videos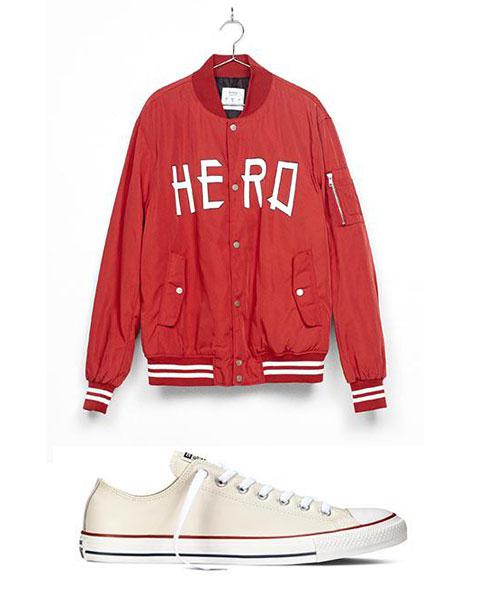 Varsity jacket, P1,995, Bershka. Chuck Taylor All Star sneakers, P3,990, Converse
Veronica: The Posh Princess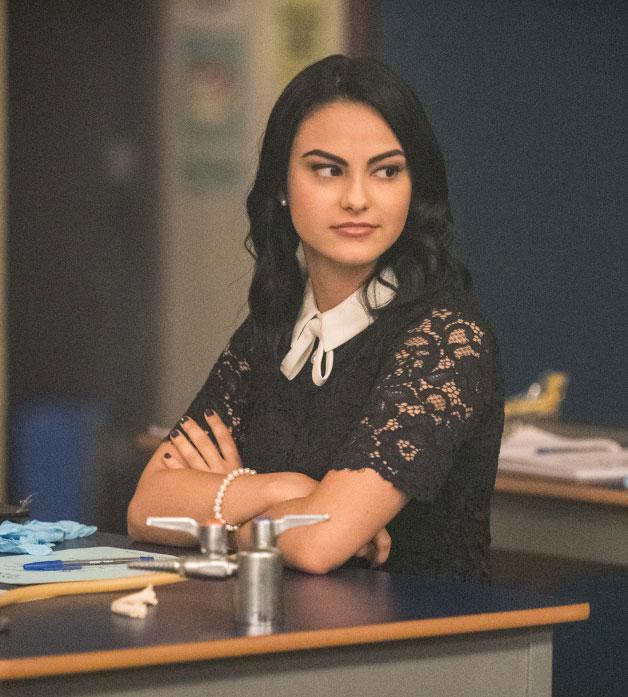 Veronica is your Blair Waldorf 2.0 with a little edge (and a bit of Wednesday Addams thrown in). Diamonds may be a girl's best friend, but Veronica makes a very strong case for pearls, so it might be time to dig out your mother's necklace to channel your inner brunette heiress. Veronica is always perfectly polished in her coordinating blacks, but she manages to make her monochrome outfits interesting by playing with different textures such as lace, satin, and knit. Veronica also never goes anywhere without her trusty black handbag, so it's time you invest on one of your own, too!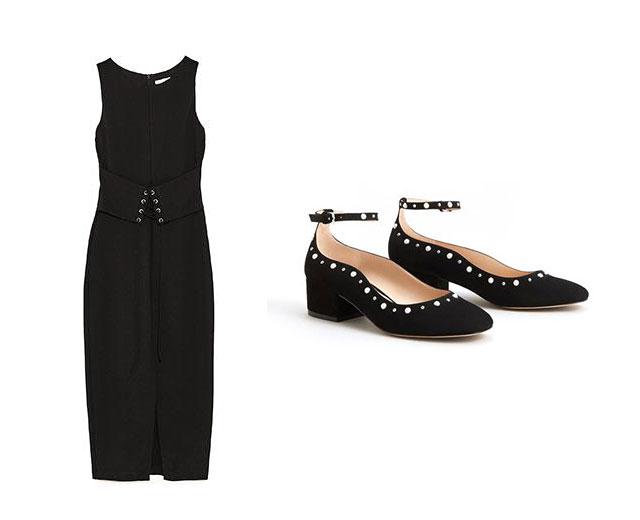 Midi dress, P1,795, Zara. Ankle-strap pearl pumps, P2,995, Mango
Betty: The Girl Next Door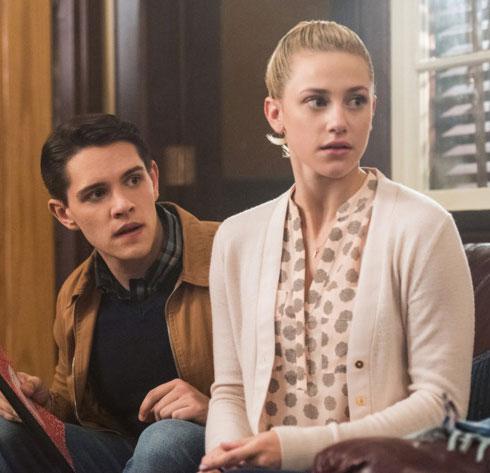 Pastels and cardigans are no longer just your go-to for Sundays, because Betty shows you that the girl next door can just be as fashion-forward. Try cardigans in different textures and embellishments, and pair them with pieces like skinny jeans and clean white sneakers. Pull your hair up in a cheerleader-esque high ponytail, and you definitely have Betty's look down.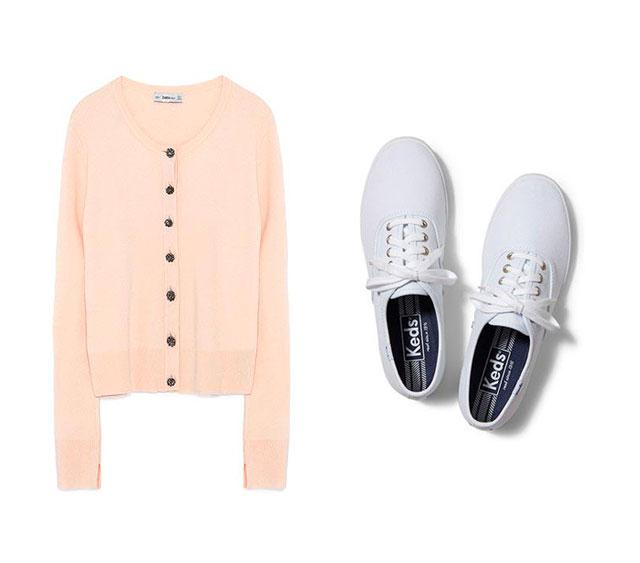 Gem button cardigan, P895, Zara. Champion canvas plimsolls, P2,495, Keds
Jughead: The Grunge Hipster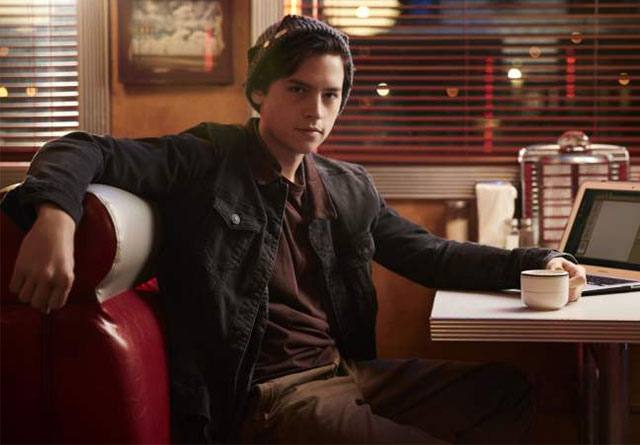 If Veronica is Blair Waldorf 2.0, Jughead is definitely the next Dan Humphrey and Riverdale's outsider. Jughead's grunge look sets him apart from his perfectly polished friends and injects a different kind of retro vibe to the show. Jughead's laidback style is captured in muted colors like maroon, black, and greys, while jean jackets, flannel shirts, and joggers portray his brand of effortless cool.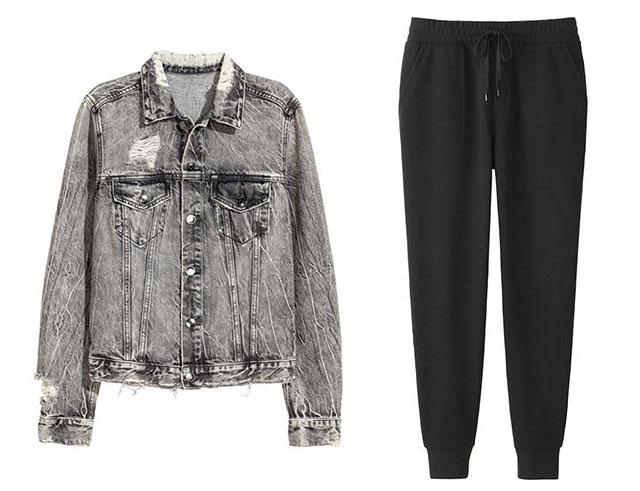 Acid-wash denim jacket, P2,690, H&M. Joggers, P990, Uniqlo
Josie: The Popstar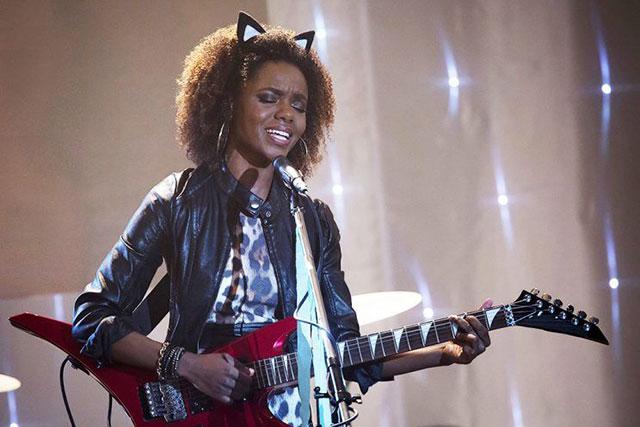 Animal prints are definitely a neutral now, or, at least, they should be. Animal print in small doses—a headband here, a scarf there—can definitely bring a little Pussycat vibe to the rest of your outfit. She favors fun and bold colors like mustard yellow, salmon pink, and electric blue to make an eye-catching statement stage. Josie's also not afraid to show off some skin, so crop tops paired with high-waist jeans and skirts are definitely Pussycat approved!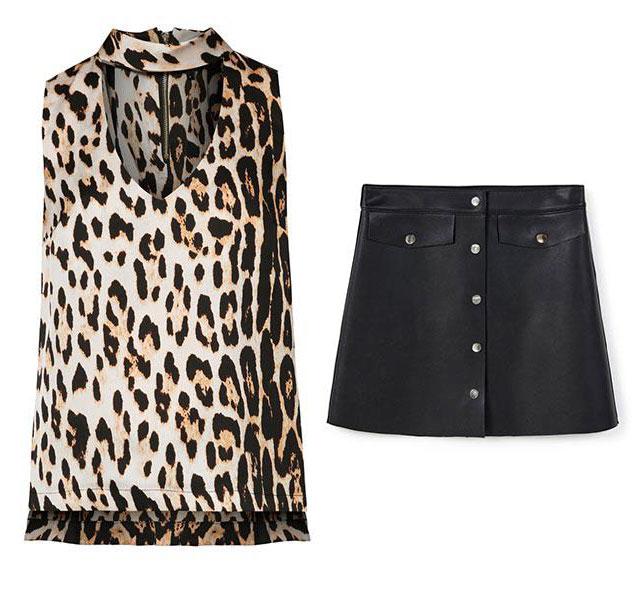 Animal print choker top, P1,719, River Island. Button-down skirt, P1,995, Mango
Cheryl: The Vampy Vixen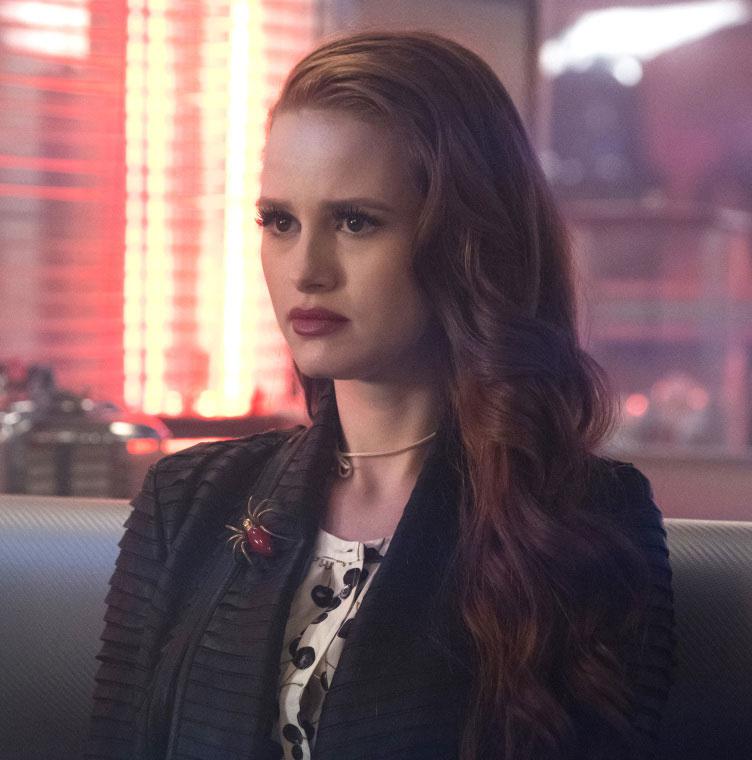 Cheryl definitely knows how to make an entrance, and it's because of her sexy, alluring side coupled with old world chic. Pair a red sweater with a plaid skirt for casual days, and a show-stopping red dress for fancier events—don't forget a bold lip to recreate Cheryl's signature look. The queen of the River Vixens is all about glamour, so accessories are also a must. Think chokers and brooches that add a touch of Old Hollywood to your outfit. 
Lace dress, P2,198, Plains & Prints. Heart choker necklace, P245, Copper