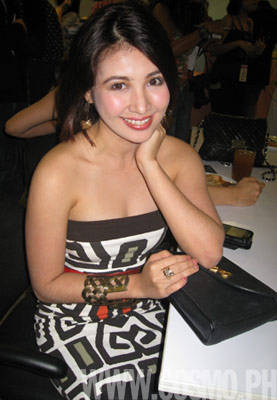 Every girl knows that some occasions call for a small purse. You can't bring your huge bag with you everywhere you go, especially not to parties or formal events.

If it's like that for "normal" folks, imagine what it must be like for artistas, up-and-coming and veteran alike! You never seem to see them carrying too much when you spot them at events. Some of them don't even bring bags at all.

Starstruck V's Rox Montealegre visited the Summit Media office some time ago, and she was one of the few Starstruck avengers who had a small purse with her. There are just some things you can't be without.

When you're carrying such a small bag, though, you have to be selective about what you put in it.

What are the essentials that Rox absolutely must have with her all the time? Find out!

Launch the gallery to see what's in Rox Montealegre's vintage Nina Ricci clutch!
534
Continue reading below ↓
Recommended Videos