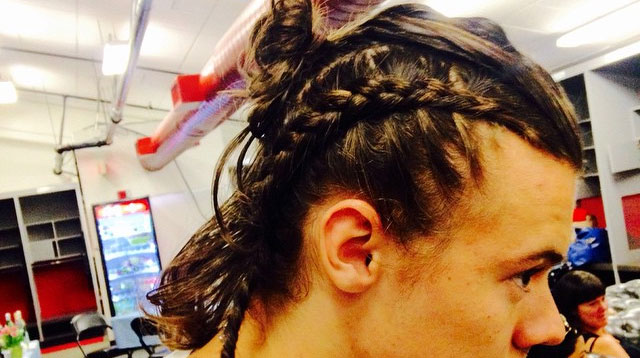 Instagram/@louteasdale
Last year, Jared Leto walked the Golden Globes red carpet looking very fine with his then-signature long wavy locks in a low braid. And we all freaked out because it looked SO good on him:
Prior to that, Harry Styles was also spotted donning some braids while on tour:
Today, we noticed that a lot more men on Instagram have been going for braided dos. Is it time to finally say goodbye to the plain ol' man bun?
What do you think of man braids, CGs?
Follow Retty on Instagram.