We all agree that the ultimate cool-girl hairstyle and the perfect 'do for summer are beach waves. Naturally, we'd want to do it ourselves, right? 
Cosmopolitan Philippines consulted hairstylist and ~beach waves expert~ Suyen Salazar: "I love beach waves because they suit just about anyone—it's easy, it's not trying too hard, and I don't think it's going out of style because waves actually have been in for a while now—it's just a matter of doing variations of the size, the style, and like I said, it looks great on everyone," she explained.
She's also responsible for all the heart-worthy styles you see on Belle Daza, Martine Cajucom, and Georgina Wilson. "I love to do beach waves on all of them! Everybody has a different hair texture, so every time I do a beach wave on them, everyone's hair personality makes it [look] unique," she said.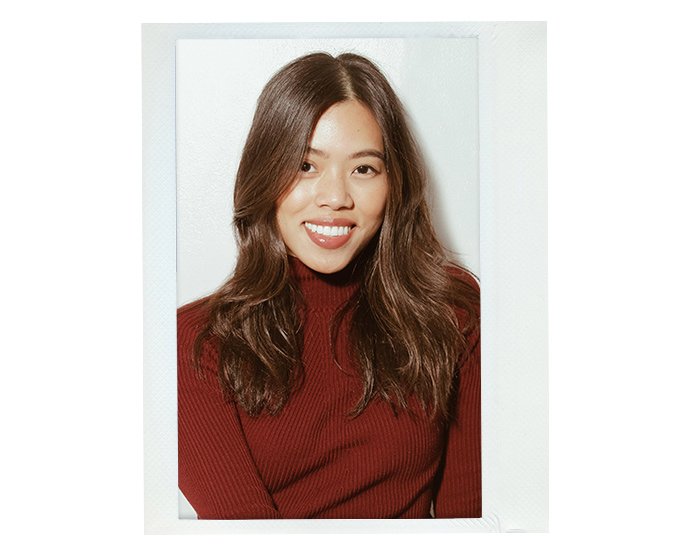 Below, she shows you four ways to do the look, two of which are heat-free! ;)
Curling Iron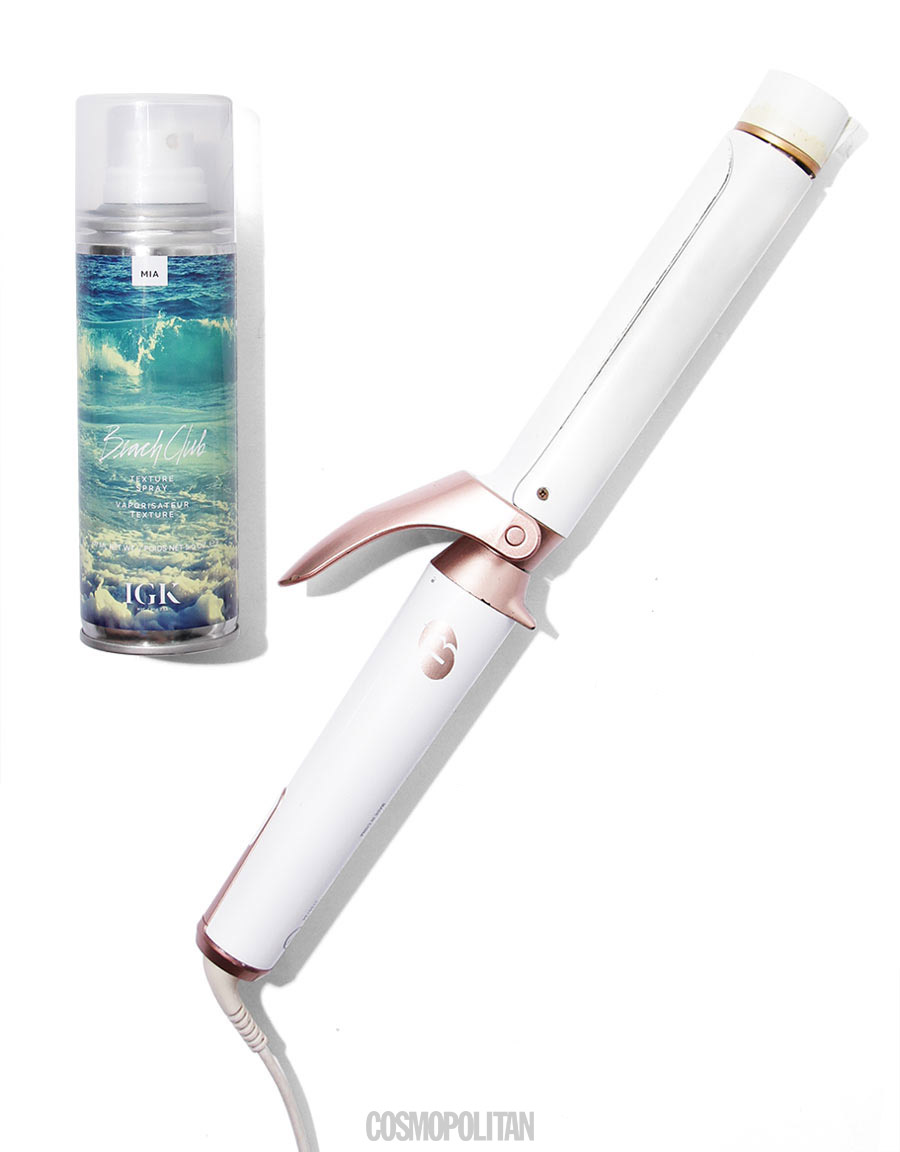 The curling iron is Suyen's primary tool for this style. According to her, the size of the barrel you would use depends on your hair length, texture, and the type of waves you want. If you have a bob, a 0.5-inch barrel creates curls that are proportional to your short tresses. "You can curl short hair without it [having it] look dated or poofy by keeping the ends straight. Also, my little trick is not actually curling the bottom part of the hair," she advised.
If you have long hair (past your boobs), a two-inch iron produces flattering, voluminous waves. But the most versatile choice would be a one-inch curling iron—it can work for any hair thickness and length. 
Tip: Always make sure that your hair is dry and free of tangles before proceeding with any curling method.
Step 1: Using a one-inch curling iron, wrap a small section of your hair around the barrel, making sure the curl is always away from your face. Alternate each section so the curls don't end up clumping together.
Step 2:  Spray texturizing spray to make the curls look more piece-y.
Step 3: Using your fingers, loosen up the curls.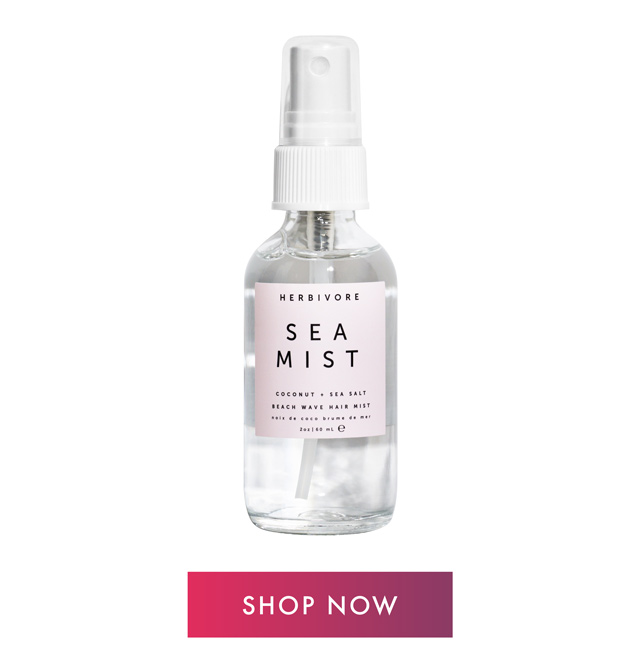 Eds' Note: Since the IGK Beach Club Texture Spray is not locally available, we recommend the Herbivore Botanicals Sea Mist instead. The hair mist contains sea salt and aloe vera to give strands a wavy texture.
Automatic Hair Curler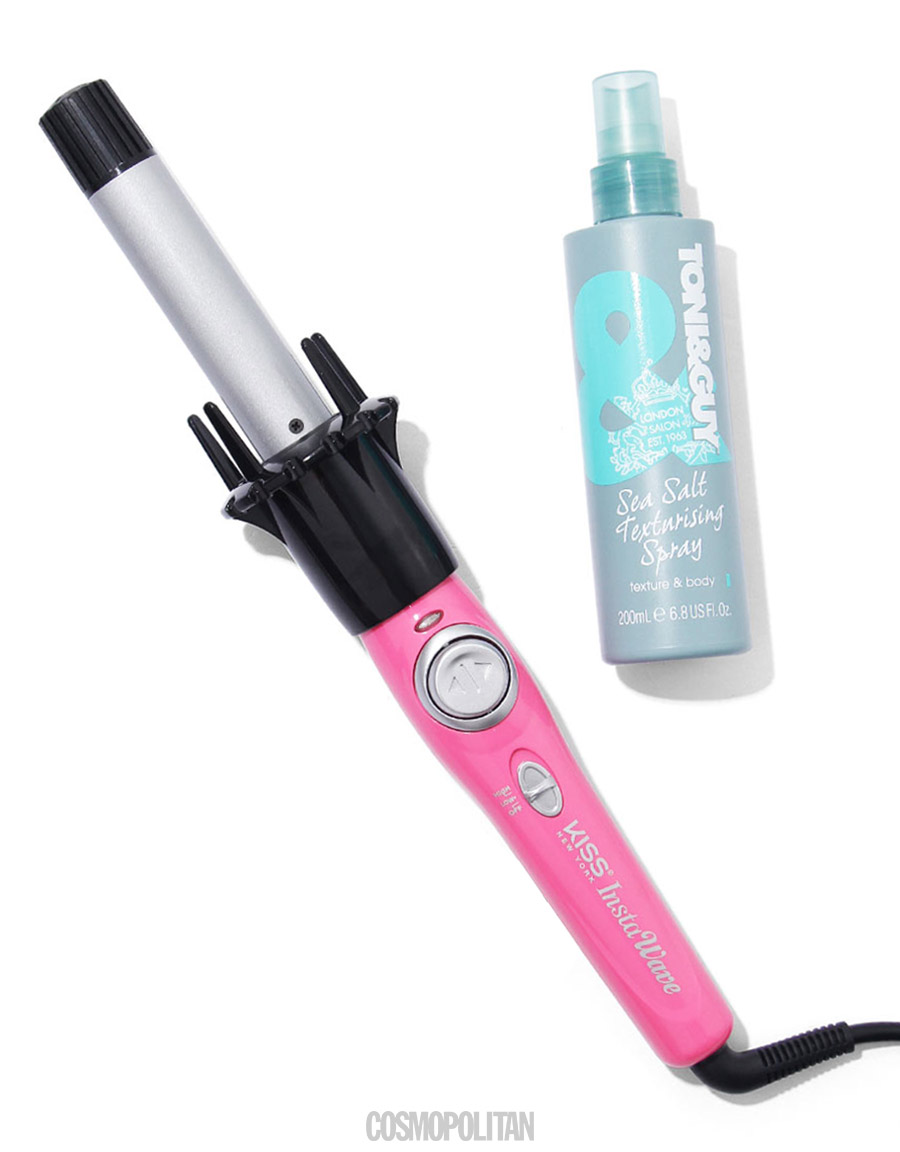 The Kiss Insta-Wave (P3,599, Watsons, SM Department Store) allows everyone to achieve celeb-worthy beach waves on their own. With a push of a button, the rod rotates and clasps a section of your hair. After a few seconds, the tool will beep, which signals you to release the strands.
It has two heat settings to cater to varying hair texture and thickness. The rod turns clockwise and counter-clockwise—an important function when you aim to style away from the face.
Step 1: Grab a half-inch section of dry, combed hair, and place it in front of the rod, making sure that the barrel is vertically positioned.
Step 2: Push the button and wait until the ends are twisted around the barrel.
Step 3: Wait for the beep and release the curls. 
Step 4: After curling the whole head, finger-comb the waves and mist sea salt spray all over.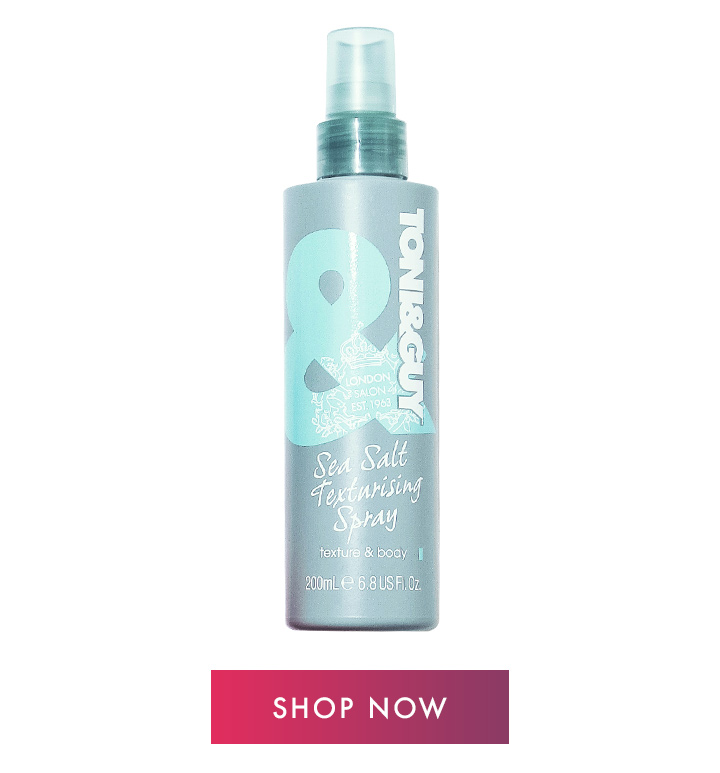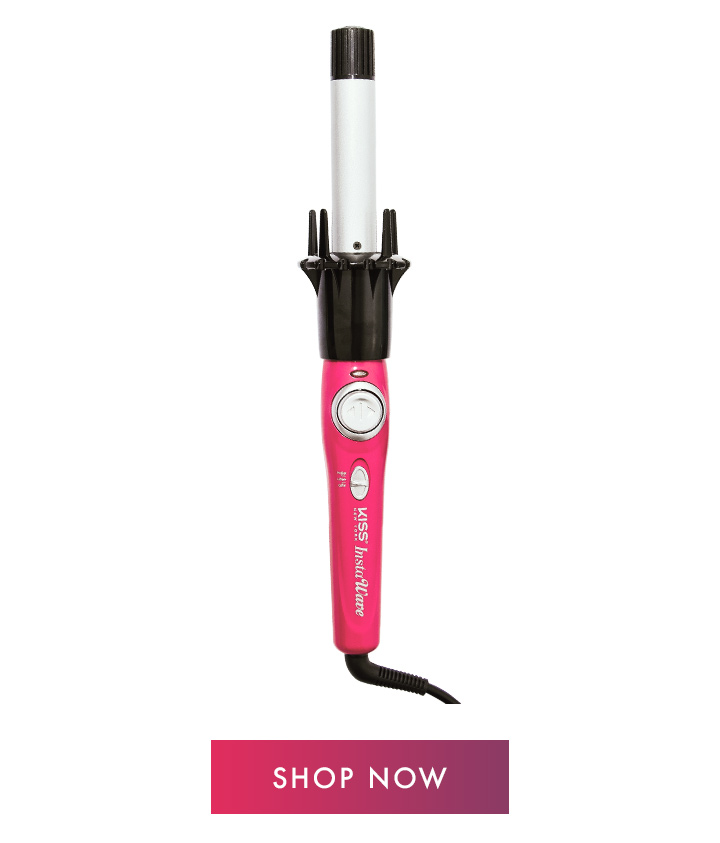 Heat-Free
Alligator Hair Clips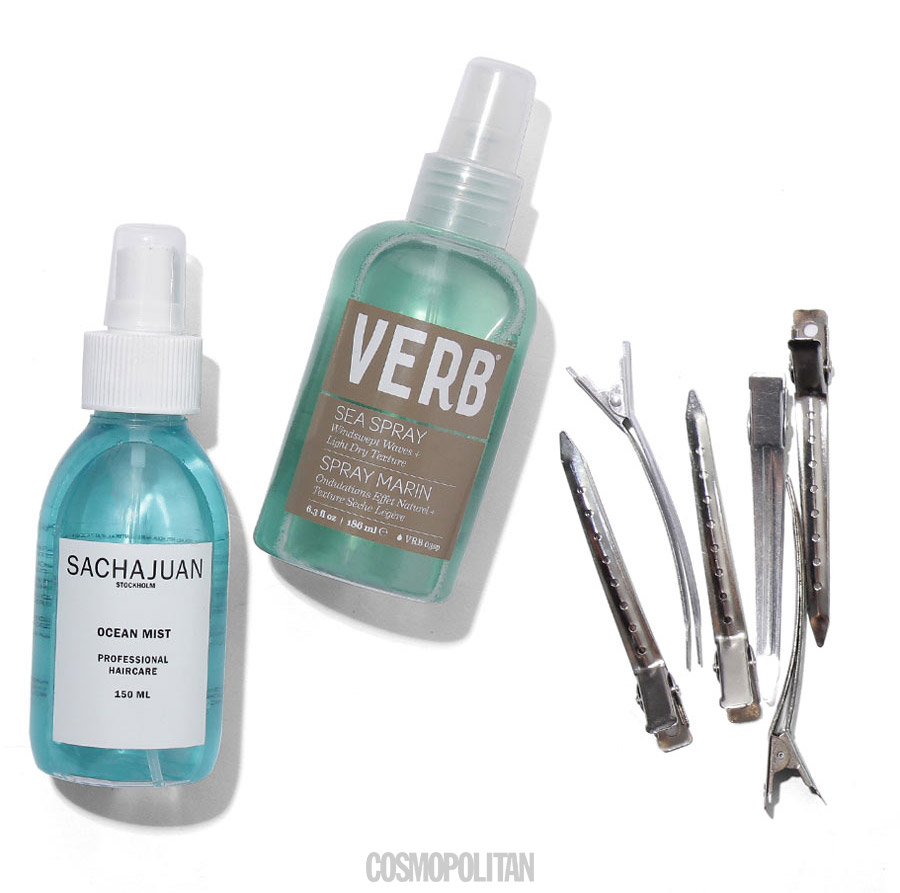 For those who prefer to follow the heat-free method, Suyen suggests to mold the waves with alligator hair clips. "Use sea salt spray or wave spray, [and] put some pins in place [following] an S-motion, like an S-shape," she detailed. The key here is to place them in alternate positions to produce natural-looking hair bends. 
Step 1: Place the alligator hair clips to create S-waves on the locks.
Step 2: Spray sea salt spray and wait until your hair completely absorbs the product. 
Step 3: Gently remove the pins and run your fingers through them to loosen up the waves.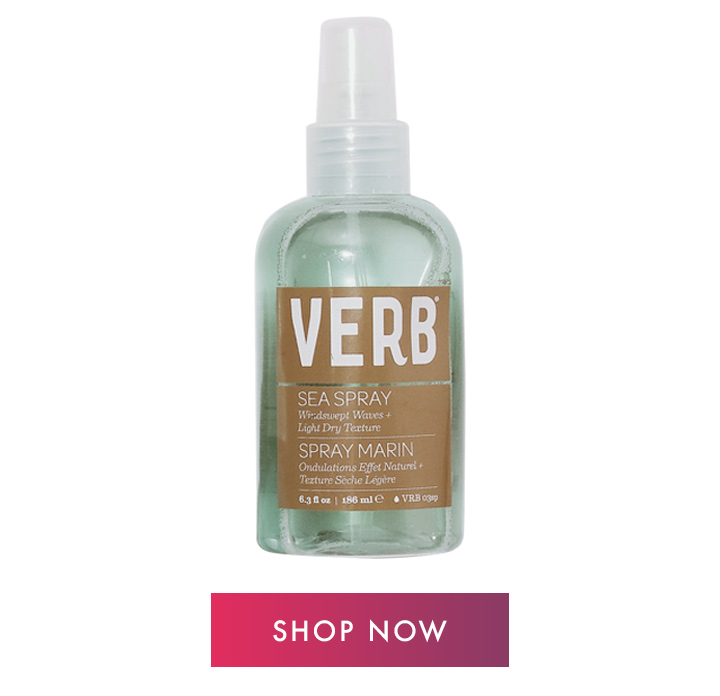 Braids
Braid damp hair and spritz a sea salt spray to help hold its texture. You can let it air-dry or leave it overnight. This produces a bedhead effect—very sexy and raw!
Step 1: Loosely braid your hair with varying thickness.
Step 2: Mist sea salt spray on the plaits and wait until your hair completely absorbs the product. 
Step 3: Leave it on for a few hours, and then gently remove the braids. Run your fingers through the sections to make them look lived-in.
And there you have it, CGs, your ultimate guide to getting celeb-worthy beach waves. ;)
PHOTOGRAPHY & ART DIRECTION: Mixi Ignacio
MODEL: Gabbie Abesamis
MAKEUP: Joyce De Dios-Ignacio
HAIR: Suyen Salazar
Follow Ira on Instagram.
Follow Tisha on Instagram.