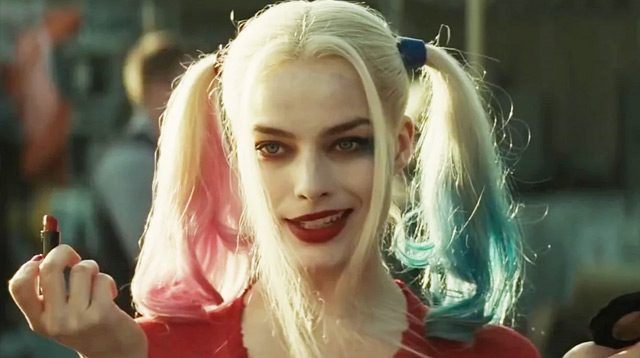 When it comes to getting a new hair color, you can do everything right. From stalking Pinterest to find the perfect beachy-balayage reference pic, to bringing packed lunch for a week so that you can afford to go to a fancy AF hair salon. All that effort, and then you walk out of the hairdresser's feeling underwhelmed. Why? Your new hair color isn't quite right.
We've all been there.
In the hopes of putting an end to dodgy dye jobs, I spoke to hair coloring expert, Mitra Mir, who's based at the Daniel Hersheson salon in West London. She was able to shed a little light on the most common coloring pitfalls—the mistakes we don't even know we're making, from picking the wrong shade for your skin tone, to color placement that doesn't flatter your face shape. Here's what not to do...
The five most common color mistakes:
1. Bad color placement. "This is where the highlights are not strategically placed throughout the hair to suit the client's facial shape, hair texture, and length."
2. A dodgy ombré. "This is often done free hand, so you need to be careful because if the color isn't blended correctly, it can look awful."
3. Color bands "are another faux pas, which is essentially when a colorist hasn't quite matched your roots to your mids-lengths and ends, so the finish is disjointed and off balance."
4. Bleeds."Nope we're not talking about a hairstylist snipping your ear, this is when a color expands while in the foil. This can happen if too much is used or the foil isn't folded properly. Ultimately it leads to the color overflowing (bleeding) out from the foil and onto parts of the hair that you don't want colored. Not a good look."
5. Over toning. "It's a shame but some colorists rely too much on toners, but when the hair is over processed, it can often grab on to the toners really quick and end up looking flat. A good tip is to add a bit of clear toner (which has no pigment to it, so it just adds shine) into the toner to dilute it so it's a bit softer on the hair."
The one hair color you need to stop asking for:
"I wish people would stop asking for super ashy blonde hair shades. It's very common with clients who have dark hair who want to be lighter but hate any kind of orange tones and always ask for ashy hair to the point of it almost looking green. As crazy as it sounds they would prefer to have a flat ashy tone then any warmth. It's important to remember that warm tones are not the enemy."
The shades to avoid, based on your skin tone:
Fair skin tones: "Avoid an all-over flat color as this can make the skin look dull."
Olive skin tones: "Bleaching the hair to look blonder can age you and doesn't always complement the skin."
Darker skin tones: "Again, don't just leave the hair flat in color. A bit of strobing around the face to give you nice caramel/toffee tones can really complement your features."
If your skin has a yellow undertone: "Actually sometimes sticking to your natural color can be a good thing. Or alternatively keeping it warmer/darker is another safe option."
If your skin has a pink undertone: "Avoid over bleaching as it can wash out the skin."
The hair color that could be aging you: 
"Finding the right shade can be hard for anyone; a good colorist will always work with your skin tone to give you a color that complements your skin. Going too dark on fair skin tones can be aging and going too light on darker skin tones can also be aging. It's so important to find a neutral and natural balance that'll keep you looking and feeling young."
Follow Victoria on Instagram.
This article originally appeared on Cosmopolitan.com/uk. Minor edits have been made by the Cosmo.ph editors.
Recommended Videos