Have you always wanted to dye your hair ~*pink*~? Before you take the leap, one thing you should obviously be ready for is the upkeep. Just like going into a relationship, getting any bold dye job requires commitment, especially if you want to maintain its vibrancy. Your efforts will be worth it, though—take it from Andrea Beldua, a pink-haired Filipina photographer.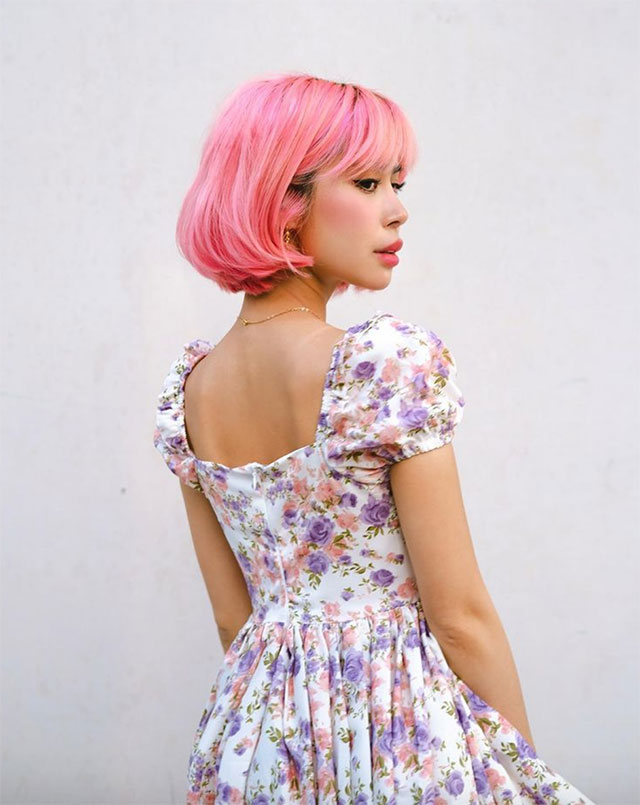 Andrea has been sporting pink tresses for about three years now, and she's loving it. "Iba talaga kasi yung confidence that it gives you," she tells Cosmopolitan Philippines. "This hair color is really an accessory in itself. Honestly, it completes my outfit. It completes my makeup. I've become so attached to my hair that it's really tied to my identity as a girl and as an artist."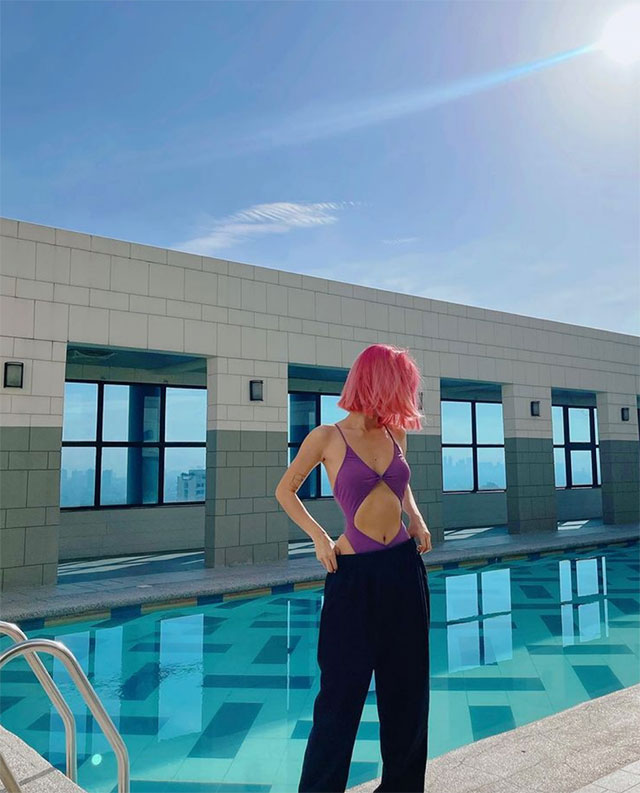 Continue reading below ↓
Recommended Videos
For a long time, Andrea had ash blonde hair. "When I turned 18, I bleached my hair as a gift to myself," she recounted. "I always wanted to have pink hair as in sobrang dream ko 'yon. I even bought a pink hair dye but I never had the courage to color my hair. I had that bottle for years in my cabinet." Eventually, she said, "I was like 'Alam mo, I should just do it.'"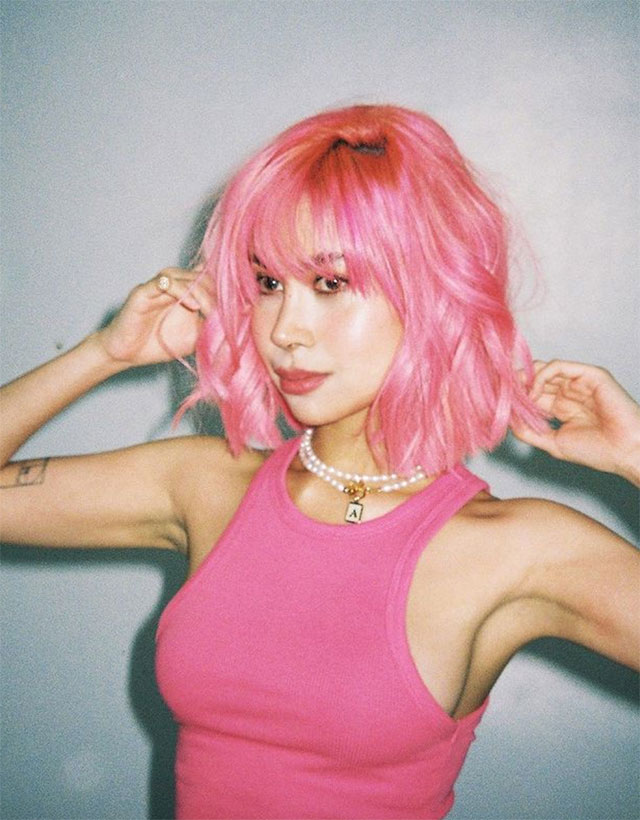 According to Andrea, she started with a soft, pastel pink hue. Now, her hair color is a bright fuchsia that's hard to miss. "This is my boldest hair color yet," she said. In case you're wondering, the exact hair dye she used was Lime Crime's Juicy - Fuchsia.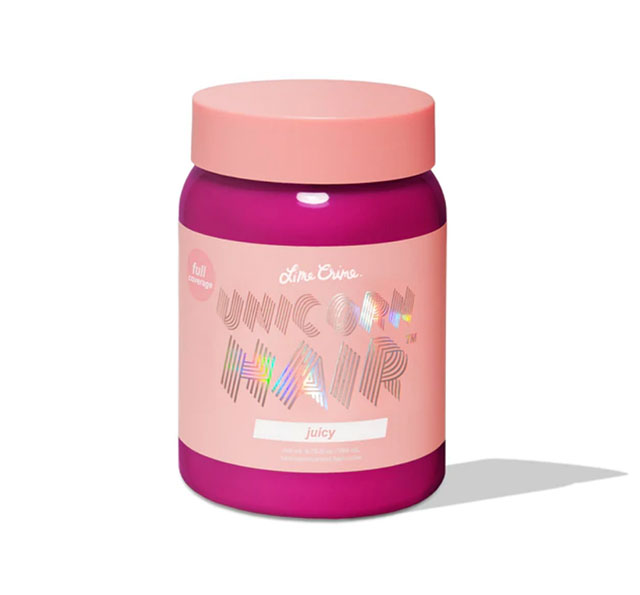 Lime Crime Juicy - Fuchsia, $17, limecrime.com
"Sometimes, I would refresh my hair color by conditioning it with Colourette's Sky Dye in Space Girl," she added.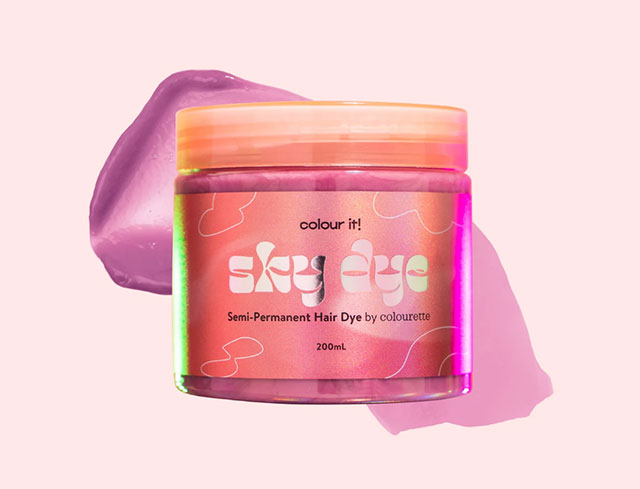 Colourette Sky Dye in Space Girl, P599, colourette.ph
How do you maintain your pink hair? 
"To be honest, it's quite high-maintenance and it's pretty pricey," she admitted. "But since I had bleached hair since I was 18, sanay na ako with having high-maintenance hair. My biggest tip? Wash your hair twice a week kung kaya, of course, kasi hindi rin naman ako mapawisin.
"I only wash my hair twice a week kasi the more you wash it, the more it gets drier, and the more the hair color fades. Also, I always mix a bit of pink dye with my conditioner so every time I would condition my hair, I would sort off replace the color that was washed out by shampooing it."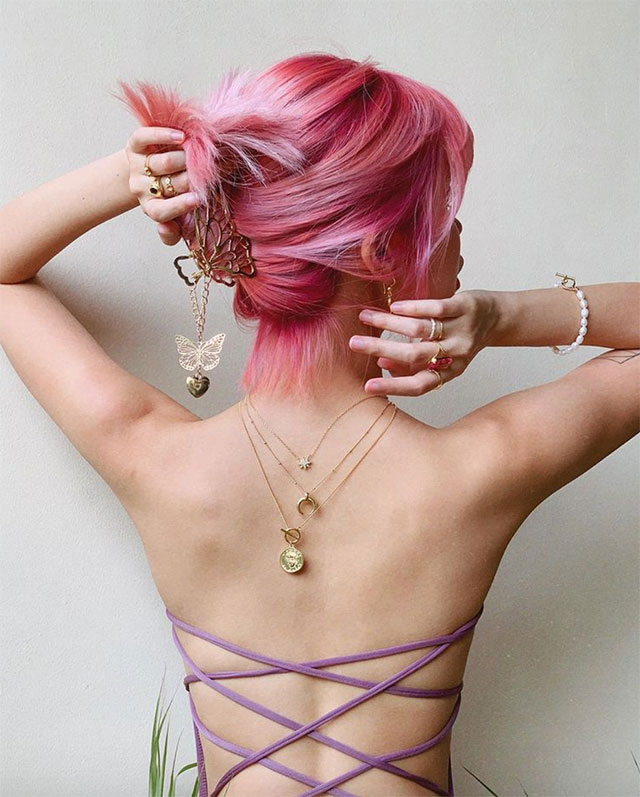 What are the hair products you swear by? 
"Currently, I swear by Dermtropics. It's a local brand for hair and body care," she explained. "I love their Raw Coconut + Aloe Vera Shampoo and Raw Coconut + Argan Oil Conditioner. I love them kasi they're sulfate-free. They don't strip the color and dry out my hair."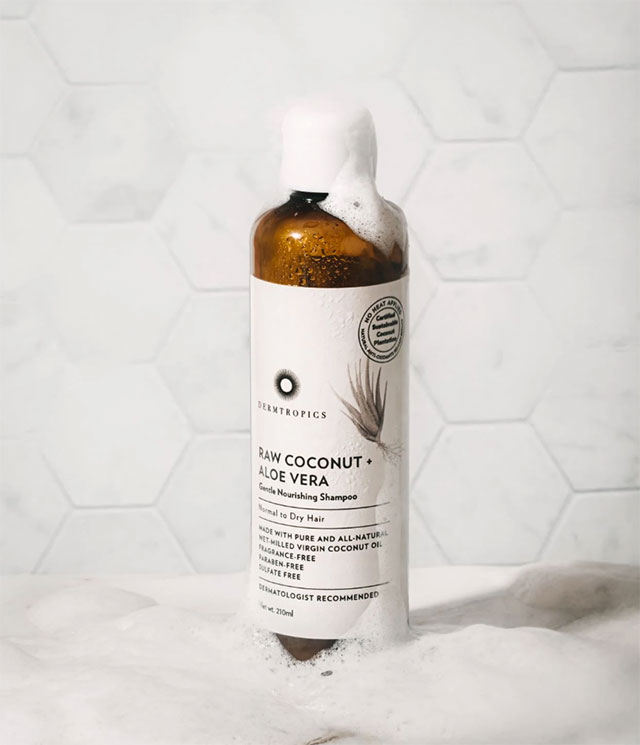 Dermtropics Raw Coconut + Aloe Vera Shampoo (Low Foaming), P560, dermtropics.com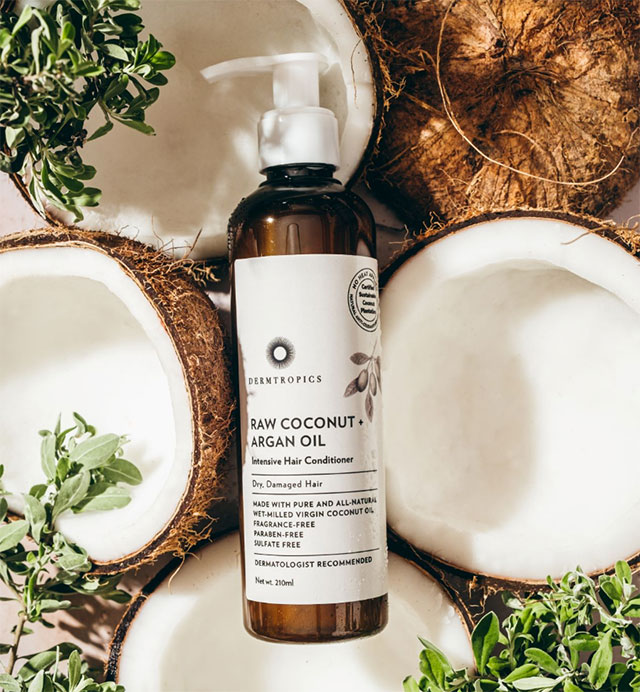 Dermtropics Raw Coconut + Argan Oil Conditioner, P560, dermtropics.com
According to Andrea, she would always look for hair products that are rich in proteins. "Proteins are really good for bleached hair," she said. "Another ingredient that I usually look for is aloe vera. It's good for the scalp."
Additionally, her hair care routine includes rinsing her tresses with apple cider vinegar every now and then. It's a "hair trick that I've been doing for years," she shared. To do it, "I would mix apple cider vinegar and water in a bottle and then I would pour the mixture on my hair and let it sit for a few minutes. Apple cider vinegar helps balance the skin's pH kasi it's acidic." As a result, Andrea said that it makes her colored tresses "shinier."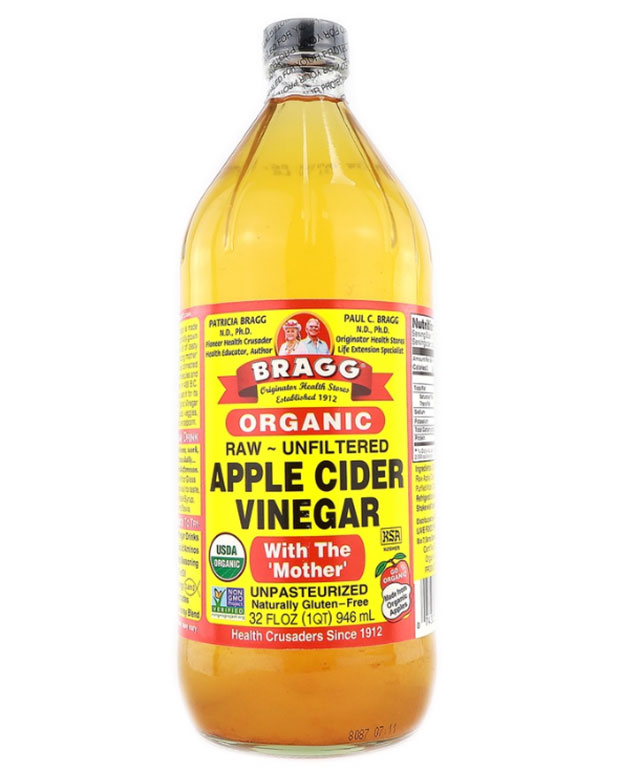 Bragg Organic Raw-Unfiltered Apple Cider Vinegar, P379/946mL, Shopee
"Don't worry about the smell," she assured. "After you rinse it off naman, your hair won't smell at all."
What's something you wish you knew before dyeing your hair pink?
"People would always look at me," she shared. "Medyo sanay naman na ako because of the way I dress, and I had pastel pink hair for a long time, but now that it's in a vibrant fuchsia shade, it screams "look at me!" Sometimes, I forget na my hair is pink so I get kind of weirded out or annoyed when people would stare at me so 'yon lang."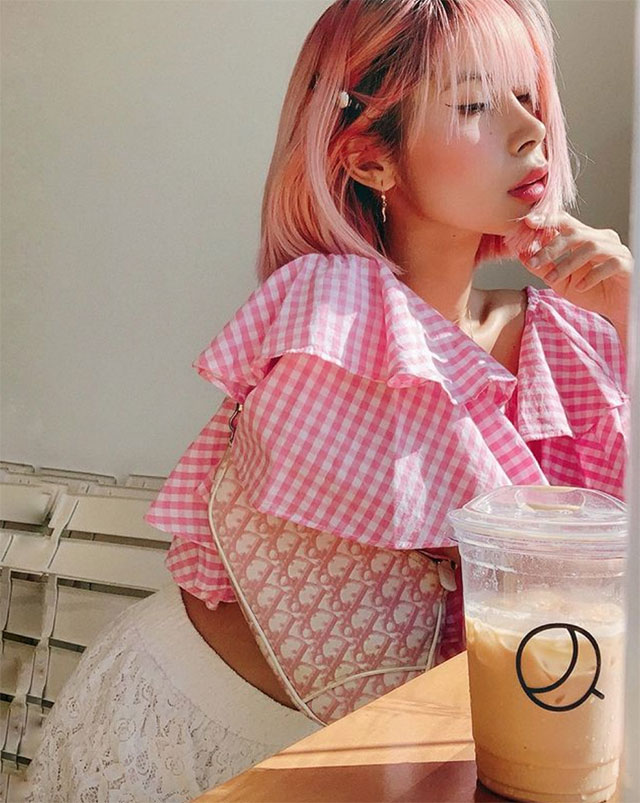 To anyone who's also planning to get candy-colored tresses, Andrea said: "Just go for it." ;) 
*Answers have been edited for clarity. 
EXPLORE COSMO