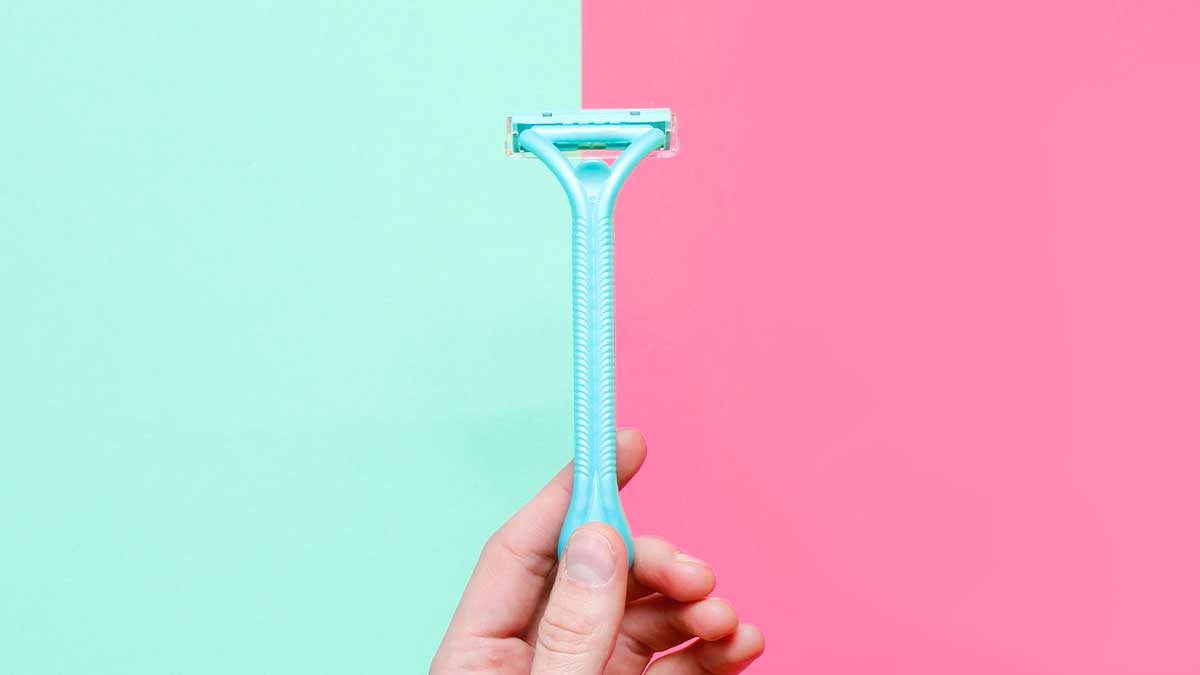 Reusable cotton pads, sanitary pads, and menstrual cups are not the only eco-friendly beauty products you can switch to. There are also safety razors! The retro-looking shaving tool your lolo used is becoming popular again as people switch to a waste-free lifestyle.
If you're not completely ready to dispose of your plastic razors, allow us to convince you why investing in a safety razor is worth it with three basic reasons:
Save money.


Disposable, plastic razors each cost more than P100 and have to be thrown out after a few uses. This is because the blades will already have started to become dull and exposed to bacteria. If you shave your armpits and legs weekly, then you'd most likely have to get rid of both your razors after only a month. (Yes, you should use a separate razor for your armpits and legs.) This will add up to you spending AT LEAST P1,000 a year just on razors.

With a safety razor, you'll only have to end up buying new blades in the future and they're super affordable. Plus, safety razors, if properly taken care of, last a lifetime!

ADVERTISMENT - CONTINUE READING BELOW ↓

Help out the environment.


The plastic casings and handles of regular shaving razors are non-biodegradable, which means they end up becoming landfill. With safety razors, you'll never have to throw out the handle, only the blades—and blades naturally waste away or can be recycled!

Get a smoother shave.


A multi-blade razor pulls the hair from the skin and cuts it "below the surface," increasing the chances for bumpy skin and ingrown hairs. With safety razors, the blade evenly cuts hair, leaving the skin smoother and ensuring the strands will properly grow.
Ready to buy one for yourself? Below are some shops you can purchase safety razors from!
Humble Market Double Edge Safety Razor
The all-metal razor has a butterfly head which, ICYDK, means it's easy to replace the blades. That means you won't have to worry about accidentally cutting yourself.
Price: P350
Where to buy: YDG Coffee (Mandala Park, Shaw Boulevard, Mandaluyong City)
The Bamboo Company Lakbawayan Labahamboo Razor
Its handle is made with bamboo to provide you with the most comfortable shave.
Price: P589
Where to buy: TheBambooCompany.ph
Paraluman Parker 29L Steel Shaving Razor
Its handle is longer than normal safety razors, which makes it easy to use on the legs. This razor also comes with five shark blade razors so you won't have to buy replacement blades for a while. ;)
Price: P1,800
Where to buy: Shopee
ADVERTISMENT - CONTINUE READING BELOW ↓
Follow Tisha on Instagram.