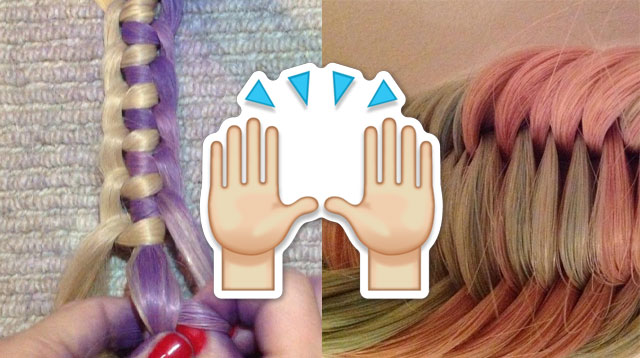 It's been YEARS and we still haven't managed to master the fishtail braid, let alone boxer braids, but that doesn't stop us trying.
If, like us, you are after some serious braid inspiration, look no further than Efi Davies, International artistic director for Toni & Guy. Efi posts the most beautiful pastel-colored braids on her account, with short videos that us novices can attempt to follow.
If only our fingers were that nimble.
We are in serious awe of this jumbo braid, which Efi calls a "classic 4 stand braid." Broken down into a 15-second video, it looks quite easy but something tells us there's more to it then simply pushing up your braid!
No, this isn't a Unicorn's tail, it's a purple and blonde "Genoese braid."
And if you needed more proof that Efi clearly has braiding super powers, just look at this "DNA" braid.
If we can look like a real life My Little Pony, it will be worth the hand cramp.
***
This article originally appeared on Cosmopolitan.co.uk. Minor edits have been made by the Cosmo.ph editors.