Contouring is over, strobing is in. But there's another new trend in beauty called "baking." Swear, we're not making this up.
"Baking" is a makeup technique that drag queens have been using over the years. According to Tonee Roberio, makeup artist and teacher of drag queen makeup courses at the Illamasqua School of Make-Up Art London, "It's used as a way of really setting the foundation into the skin so it lasts longer, without the need to reapply powder constantly while performing." Think: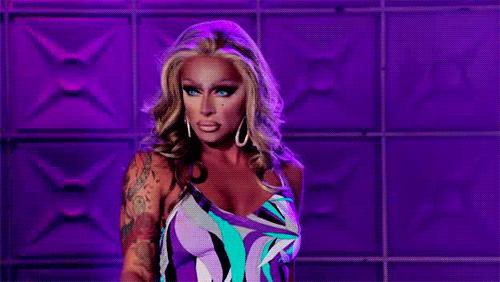 The technique is no longer used by drag queens exclusively anymore. In fact, many celebrities and beauty icons are "baking" their faces, too. Mario Dedivanovic, who's Kim Kardashian's makeup artist, does this technique to make sure the reality TV star has a flawless and creaseless finish. Observe:
Continue reading below ↓
Recommended Videos
Do you see how well-highlighted her face is? Pay particular attention to the under eye area.
Here's how it's done:
1. Apply foundation all over your face.
2. Apply a thick, full-coverage concealer on your under eye area and extend it a little upwards, towards the tail of your eyebrow. (Note: Make sure that you apply eye cream when you attempt to do this. Dry skin will create unflattering makeup creases. Ew.)
3. Take a damp Beauty Blender or makeup sponge, and use that to pat and blend the concealer in.
4. Take the same sponge—or a damp wedge—dip it into your pot of loose powder and apply a thick coat of that powder on your under eye area. Do the same on the highpoints of your face like cheekbones, bridge of the nose, chin, and forehead. (Note: Go for finely-milled powder for a flawless finish.)
5. Leave your face to "bake" for 10 to 30 minutes. The heat from your skin will set the makeup.
6. Once your makeup has set, take a clean, fluffy brush and wipe off the excess powder on your face.
To understand it a little more, here's a YouTube beauty guru's take on the technique:
Our thoughts on ~*Baking*~
While the prospect of having flawless makeup like Kim K sounds appealing, we're not too sure if we want to commit to this trend. For one, it requires piling on a ton of products, and regular practice might lead to skin issues. The technique might not be suitable for those with dry skin, because the powder *really* mattifies your face.
It's also important to note that baking will make you look amazing on camera, but in person, it might end up looking a little too much.
So unless you spend your days under bright studio lights, maybe you're better off doing a bit of strobing. What do you think, CGs?
Follow Retty on Twitter. 
RELATED:
Contouring Is Out, Strobing Is In! Here's How To Do It