You know how particular you are about the skincare and makeup products you apply on your face? You have to be even pickier when it comes to choosing which lenses you put in your eyes, too. And since the doll-eyed look is trending, we got the scoop on how you can keep your peepers safe and pretty. You've only got one pair of eyes, CG, so make sure you treat 'em right.
 Fact #1: Always consult with an eye care professional first.
"Contact lenses are still classified as a medical device item," says optometrist Dr. Cirila Salcedo. "It's still recommended that you use them under the supervision of an eye doctor, especially if it's your first time to use them."
Fact #2: Online resellers are very risky.
Continue reading below ↓
Recommended Videos
When you buy contacts online, a licensed doctor won't be around to give you the best advise or teach you the proper way to use and clean them. "The worst is that if something happens to your eyes, nobody will be held responsible," warns Dr. Salcedo.
Fact #3: Better invest in lenses that are FDA-approved.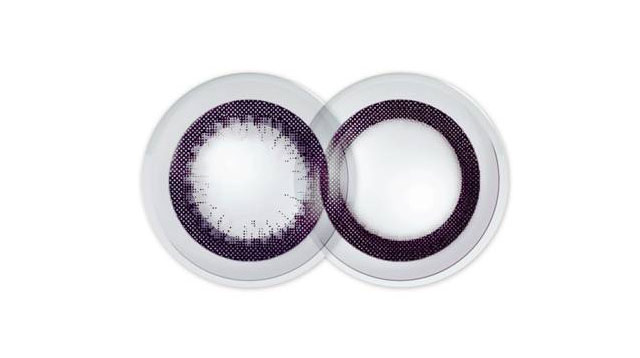 We know there are a lot of cheaper contacts out there, but are they really worth risking your eye sight? When shopping, FDA-approved lenses are always the safest for your precious peepers. Our pick: Freshlook Illuminate Dailies for bigger eyes, P650 for 5 pairs and Freshlook Color Blends Dailies, P850 for 5 pairs.
Fact #4: Clean hands are a must.
Before removing or inserting your lenses, wash your hands and make sure your fingertips are free from debris. While you're at it, trim your nails so you don't end up accidentally scratching your eyes out, either.
Fact #5: You can't be squeamish.

Yes, you will have to touch your eyeballs to put your lenses in and scoop them out at the end of the day. Even worse, you'll also have to tug on the skin around your eyes to open them up wider since it'll make it easier for you to pop the lenses in. Brace yourselves.
Fact #6: Bigger contacts are generally safe.
As long as these contact lenses are approved by the FDA and bought under the supervision of your eye doctor, you should be okay.
Fact #7: They expire.
"If it's monthly disposable lenses, you should dispose of them within a month. For daily lenses, then after the day," says Salcedo. If you extend the lenses beyond the amount of time prescribed, you increase the risk of getting an infection.
Fact #8: Never leave them on longer than you have to.
"Colored contacts and the kinds that make your eyes bigger can be worn at a maximum of 10 to 12 hours a day without harming your eyes," says Salcedo. So as soon as you get home, pop 'em out and remove your makeup.
Fact #9: Always bring lube.
Wind. Airconditioning. There are so many factors that can dry out your eyes, so make sure you always bring MD-prescribed eye drops to help lubricate your orbs as needed.
Fact #10: Your eye color can affect your selfie personality. 
Actress Julia Montes says the Freshlook Colorblends are able to change her features for the better. "When I use gray, nagiging strong and fierce ako," says Julia. "When I use pure hazel, parang naturally beautiful ka lang." Other celebs who are fans: Kris Aquino, Toni Gonzaga, and even Cosmo hunks Tom Rodriguez and Sam Milby.
Visit Nicole on beautyandsparkle.com and follow her on Instagram and Twitter.