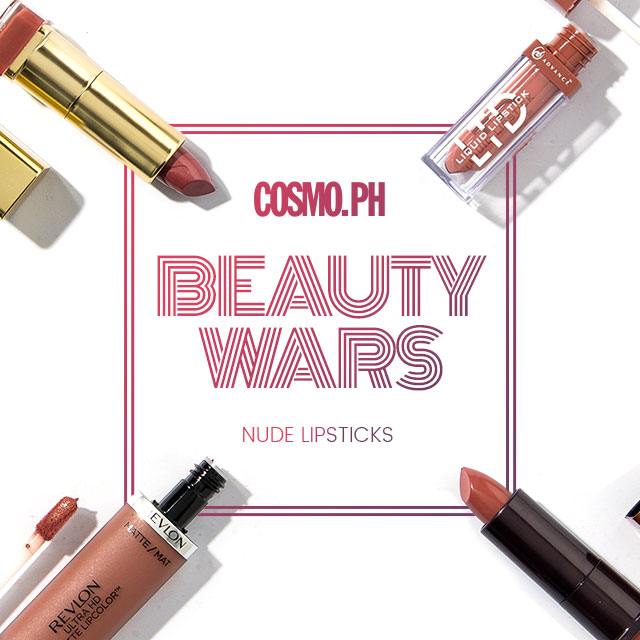 We love a bold red lip for a quick pick-me-up, but for day to day, it's a nude lippie for us! The problem, however, is that finding a good nude—one that won't make you look dead—can be hard, especially for those with darker complexions.
To help you out, we tested a bunch of affordable nude lipsticks (both bullet and liquid) for another round of Cosmo.ph Beauty Wars. Read on to find out which nude is the best for ALL skin tones!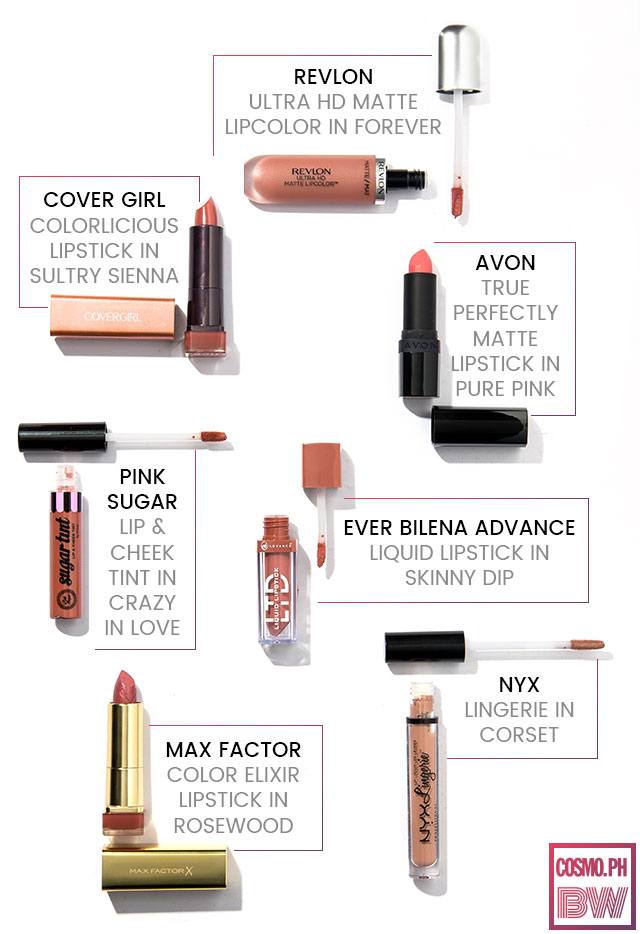 ***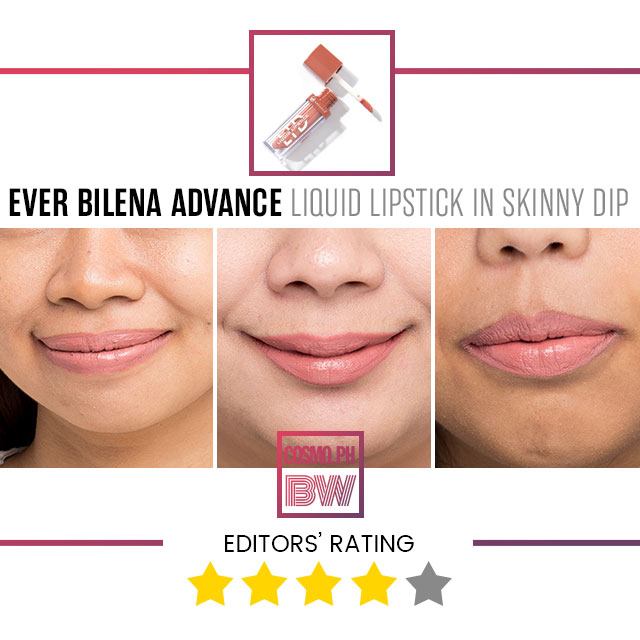 Continue reading below ↓
Recommended Videos
Ever Bilena Advance Liquid Lipstick in Skinny Dip
Price: P189
Where To Buy: The SM Store
What It Is: A buildable and velvety soft matte liquid lipstick.
Why We Love It: In this lippie, we discovered yet another drugstore gem—YAY! The formula went on opaque on our lips, wasn't drying at all, and looked perfect on all of us. While it may not have been as long-lasting as the others, for the price, we didn't mind it at all!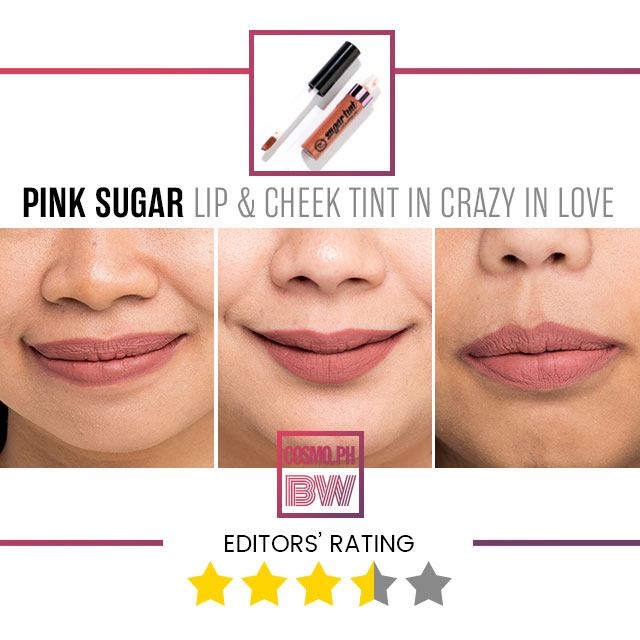 Pink Sugar Lip & Cheek Tint in Crazy In Love
Price: P349
Where To Buy: The SM Store Makati

What It Is: Formulated with coconut oil, aloe vera, and vitamins A, C, and E, this lip tint gives lips and cheeks a gorgeous wash of color that lasts for hours.
Why We Love It: Don't let the word "tint" in the label deceive you—this universally flattering nude lipstick was ultra-pigmented, applied smoothly over our lips, and, best of all, ~barely transferred~ when we ate or drank! Its one downside? Extremely drying. But if you like your lipsticks like that, then this one is for you.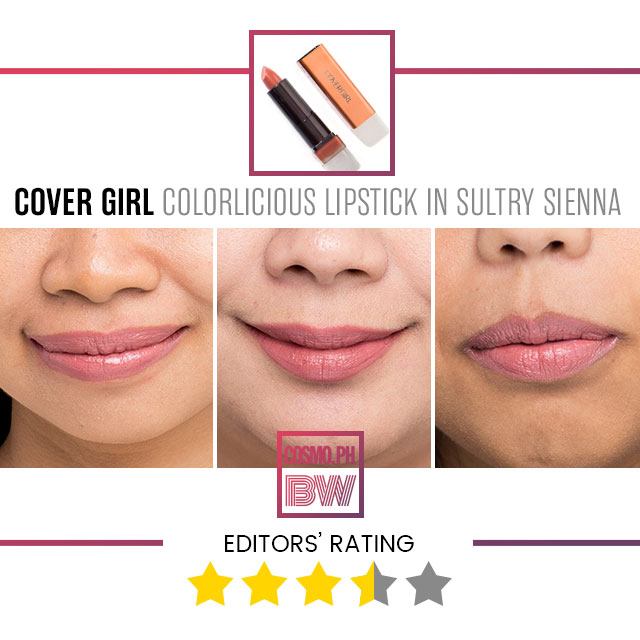 Cover Girl Colorlicious Lipstick in Sultry Sienna
Price: P395
Where To Buy: The SM Store

What It Is: A deliciously rich lipstick that drenches your lips in pigment for a long-lasting finish. The best part? Because it's infused with shea butter, it won't dry out your pout.
Why We Love It: Pigmented and non-drying, it left a nice tint on our lips after some eating and drinking. In other words, this is a good everyday nude lippie!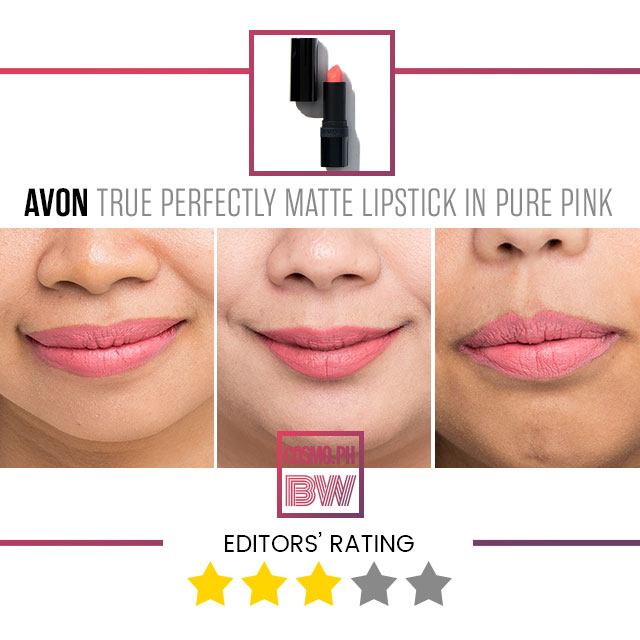 Avon True Perfectly Matte Lipstick in Pure Pink
Price: P399
Where To Buy: Avonshop.ph

What It Is: In one swipe, you get a 100 percent true matte color that stays comfortable hour after hour and won't cake or crack!
Why We Love It: We were divided on this one. On half of us, this looked like a nice peachy nude. But on some of us, it turned into a bright pink. Regardless of the color, we all loved how pigmented the finished look was. We just didn't care for the chemical-like smell…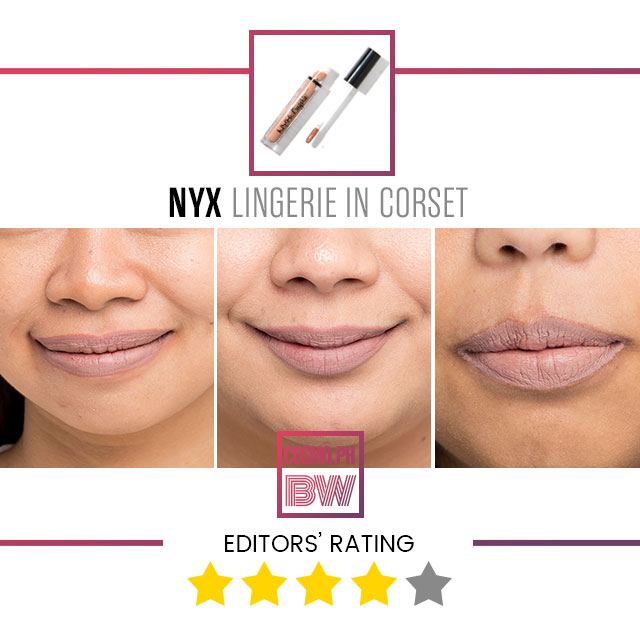 NYX Lip Lingerie in Corset
Price: P490
Where To Buy: The SM Store

What It Is: Luxurious and plush, the Lip Lingerie coats every curve of your lips with an irresistibly creamy and opaque color.
Why We Love It: We had no idea we would find such a unique nude-meets-greige color , since it looked like an ordinary pale nude on the tube. One layer was all we needed to completely cover each of our lips. But like most matte liquid lippies, it sucked the moisture out of our lips after a few hours.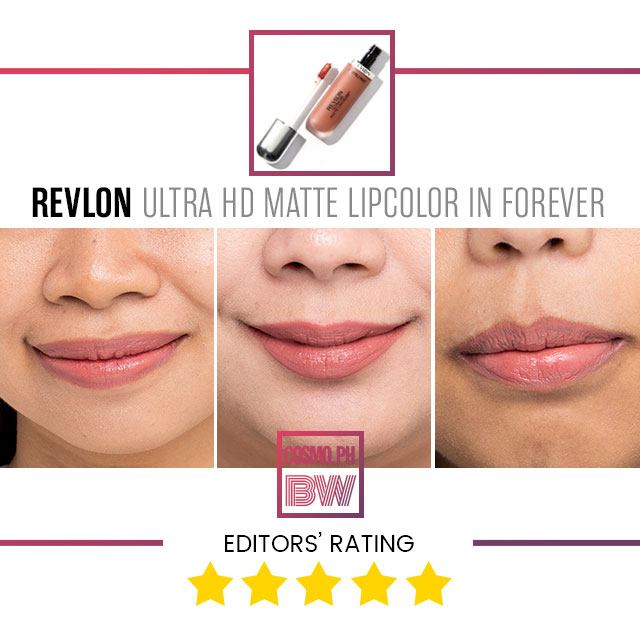 Revlon Ultra HD Matte Lipcolor in Forever
Price: P575
Where To Buy: The SM Store

What It Is: This wax-free gel liquid lip color gives lips a high-definition pout that won't feel uncomfortable.
Why We Love It: OMG! We just found our new holy grail nude lipstick! Besides looking great on all of us, it was easy to put on, extremely pigmented, and so not drying. We personally don't mind having to reapply lipstick throughout the day, which is why we didn't care if this transferred a little bit every time we ate or drank.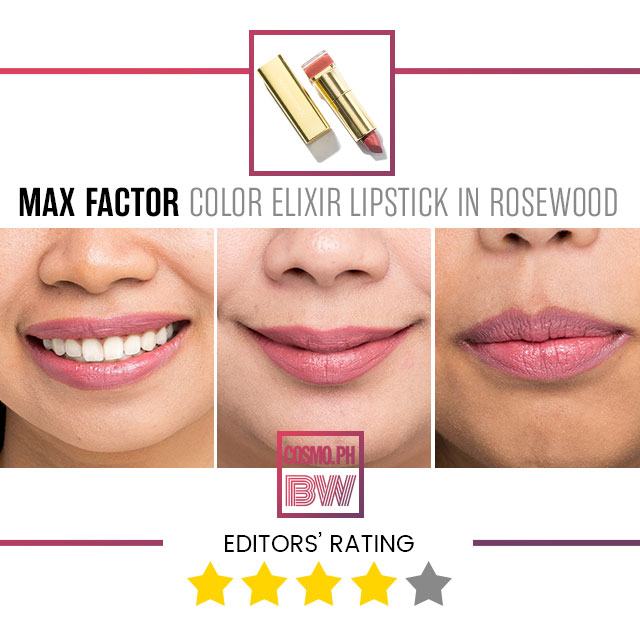 Max Factor Color Elixir Lipstick in Rosewood
Price: P599
Where To Buy: The SM Store

What It Is: With its blend of emollients, lip conditioners, and antioxidants, the Color Elixir Lipstick will actively moisturize your lips to create a fuller-looking pout.
Why We Love It: Another good lipstick in terms of staying power, hydration, and pigmentation! But because the formula felt so similar to Cover Girl's lipstick, it didn't really stand out for us. 
ARTWORK: Jico Joson
Follow Tisha on Instagram.