When we heard that YouTuber Anne Clutz released a 10-piece makeup brush set for beginners priced at P500 for the whole thing, we knew we had to get our hands on them. When she launched the product a few weeks ago, everything sold out in minutes—which obviously made us even more curious about them.
Luckily, we were able to score a set and test them out firsthand. Being the makeup brush addict that I am, of course I volunteered to test them out. Here are my thoughts:
First impression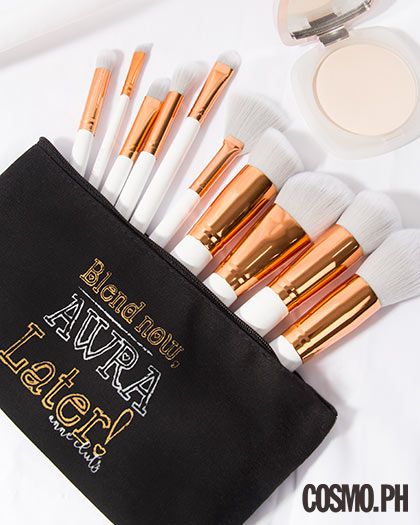 The set comes in a black canvas pouch (which means washing the pouch will be a breeze!)  All 10 brushes have pretty white handles and rose gold ferrules. As for the synthetic bristles, they were soft and fluffy AF—my teammates and I honestly couldn't stop touching them. Here's a closer look: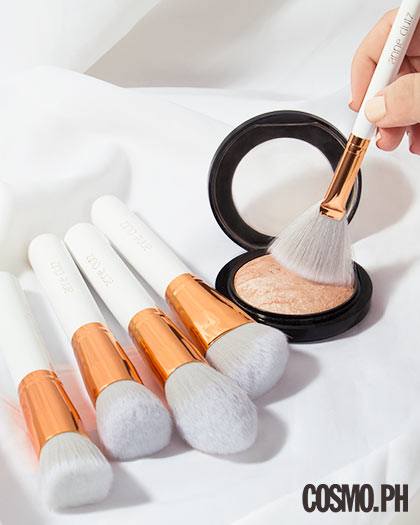 Continue reading below ↓
Recommended Videos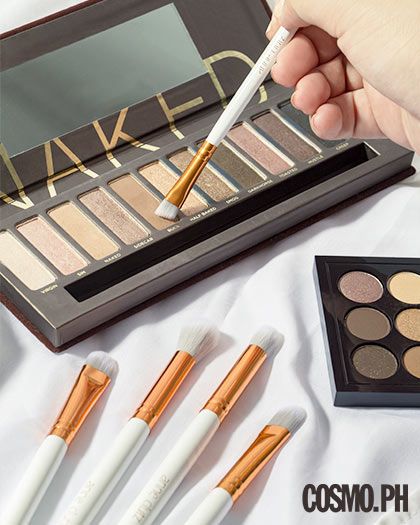 First use
Let me be honest and say that I had my reservations about this set. I've always had a bias towards natural-haired brushes because I felt like they work better with my makeup routine. I use natural-haired brushes for my powders and my fingers for my liquids and creams.
But as with any beauty-obsessed girl, I'm always willing to try something new.
I first disinfected the set with a heavy-duty brush cleaner for my first use. I immediately fell in love with the round blush brush—as a foundation brush! It buffed out my base beautifully and the dense bristles left a natural and flawless finish. Another instant favorite was the flat angled kabuki brush, which, according to Anne's posts, is intended to be a foundation brush, but I used it to apply and blend out my cream blush.
I used all the other brushes as part of my routine, but the two aforementioned brushes definitely stood out. They blended out my bases like a dream!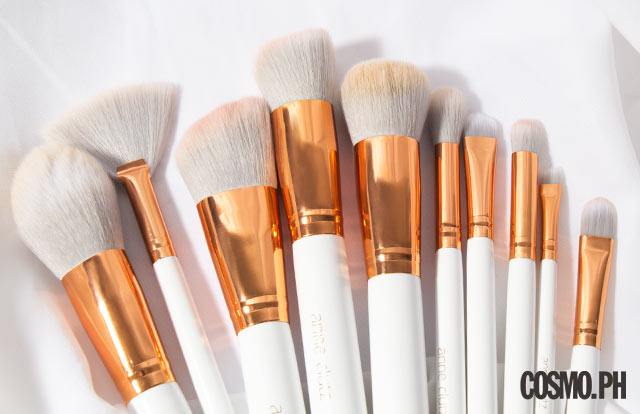 Post-wash
Deep-cleaning new brushes is always nerve-racking, because you never know if you'll end up losing half the bristles after just one wash. Luckily, that didn't happen with this set. There was no fallout even with my semi-intense cleaning (I take deep-cleaning very seriously!) I used baby shampoo and a brush-cleaning mat to get rid of all the dirt and gunk. All the liquids and creams were easily removed, even from the most dense face brushes. Also, none of the brushes were left stained, and the bristles were back to their immaculate color after they dried.
Did the brushes deliver?
Short answer: Yes, they did!
The best part about brush sets is you don't need to use the items for what they're intended for. You get to break the rules and discover different ways to use each brush—and Anne Clutz's is no exception. For example, I love using the blush brush as my foundation brush, the flat angled kabuki brush to apply my cream blush, the angled contour brush for my powder blush, and the large eyeshadow blending brush to apply my highlight. Sulit, right?
I did, however, struggle with two of the brushes: The contour brush and the tapered powder face brush. I honestly found the contour brush a little too big for my taste, and it wouldn't even fit the pan of my contour powder. But just like what I said about finding different ways to use the brushes, this brush is absolutely perfect to apply powder blush! It literally only takes one sweep to score pretty flushed cheeks.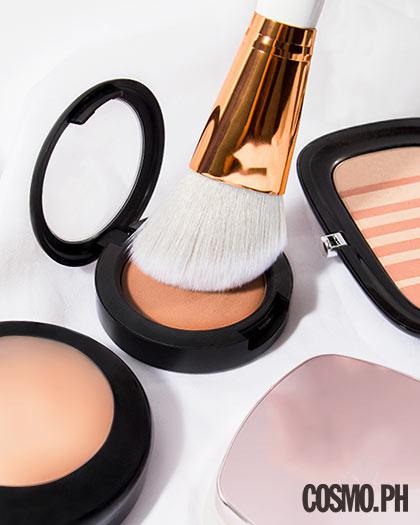 I think I struggled with the tapered powder brush because I use a light pressed powder for every day. I felt like the brush wasn't picking up enough product. So, I switched to a loose powder, and that worked better with the brush! The tapered shape also made it easy to get in the under-eye area to lock in my concealer. 
Final verdict
As a girl who has been through many brush sets, I'd have to say this is one of the best ones I've ever tried. You know how when you get a set, you always end up not using a few pieces because they're not as great as the others? I didn't get that feeling with this one. Literally every piece served a purpose and delivered beautiful results.
I think my favorite thing about this set is the price: P500 for 10 pieces of good quality brushes? Not complaining at all! I'd recommend this brush set for both beginners and advanced makeup junkies—trust me, you'll love everything!
Ultimate Beginner Brush Set by Anne Clutz is available here.
Follow Retty on Instagram.