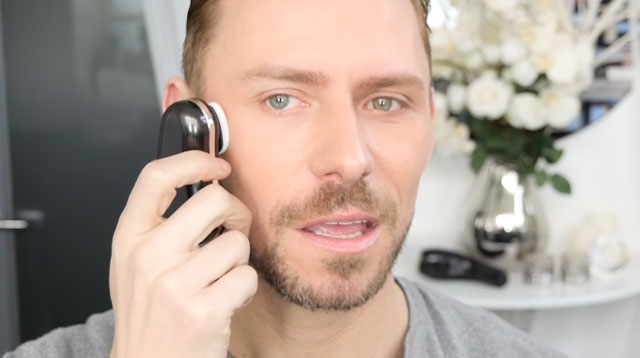 YouTube/Wayne Goss
American brand Color Me just released a vibrating makeup tool called the Automatic Foundation Applicator Kit, which is apparently the new secret to flawless foundation application.
It's a small handheld vibrating device that mimics the motion of applying your foundation on your skin using your fingers. A washable sponge, which buffs and blends the product seamlessly, is attached to the device.
Here's what it's like in action as tested by celebrity makeup artist Wayne Goss:
The whole idea of this sounds a little strange, but hey, if Wayne Goss thinks it actually works, then who are we to judge?
Each device retails for $54 (about P2,500) and comes with one universal sponge (for powder or liquid foundation), one natural coverage sponge (for liquid foundation), and one battery.
Would you try this product out?
Follow Retty on Instagram. 
Continue reading below ↓
Recommended Videos