Ever since Glossier released ~*Lidstar*~, an eyeshadow described as a "wash of soft, glistening color that lasts all day," I wanted to get my hands on it. All their Instagram photos and swatches of the molten colors screamed, "BUY ME!"
So when I saw that a local online store was pre-selling them, I quickly jumped at the chance to have one for myself and decided to get the shade "Herb." Fast forward to a month later, I finally got my hands on the sleek tube of olive-green goodness!
So, does it really live up to all the raves I've seen on the internet and is it worth the price and wait? Find out below.
Continue reading below ↓
Recommended Videos
Experience
First things first, Lidstar's packaging is g-o-r-g-e-o-u-s!!! It reminds me of the tiny test tubes I used in Chemistry class back in high school, but with a pink cap and eyeshadow inside instead.
I thought Herb, "a smoky green with yellow gold pearl," would look too dark on my skin but I couldn't be more wrong. No matter how much product I applied on my eyelids, once I blended it out it would leave a beautiful tint that looked polished, but not overdone.
I also love how buttery and long-wearing the formula is. Once it sets, it's there to stay! Now I understand why lead stars love Lidstar! ;)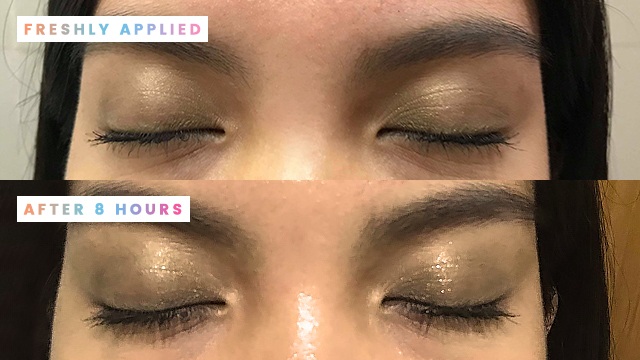 Verdict
I'm already thinking about purchasing another shade! It's Cub, "a rose gold with [a] warm shimmer effect," in case you were wondering. With its sleek packaging, simple formula, and easy-to-use doe foot applicator, Lidstar is definitely worth all that ~hype~.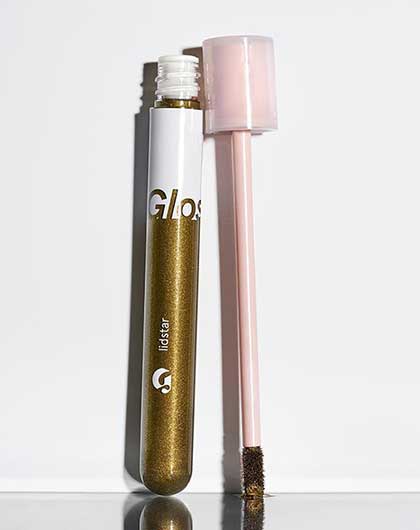 However, while it is an amazing eyeshadow to use every day, there are more affordable dupes for it. If you find Lidstar too expensive or you're not willing to wait a month before you get it, we have excellent alternatives here! 
Glossier Lidstar is available for pre-order at Pretty Girl Manila for P1,100.
Follow Tisha on Instagram.