Living in a country with unpredictable weather, it's important to find the best waterproof eyeliner. I really hate it when my liner's pigment moves around my face or when my winged liner disappears by midday.
This predicament has forced me to only use waterproof liners, but I have to admit, they are not exactly budget-friendly. So, I was ecstatic when I discovered a new affordable option. Maybelline introduced their Line Tattoo Impact Pen Eyeliner. Its name intrigued me—anything with "tattoo" on the label screams EVERLASTING. I decided to test it out to see if it will indeed last. Read on to find out!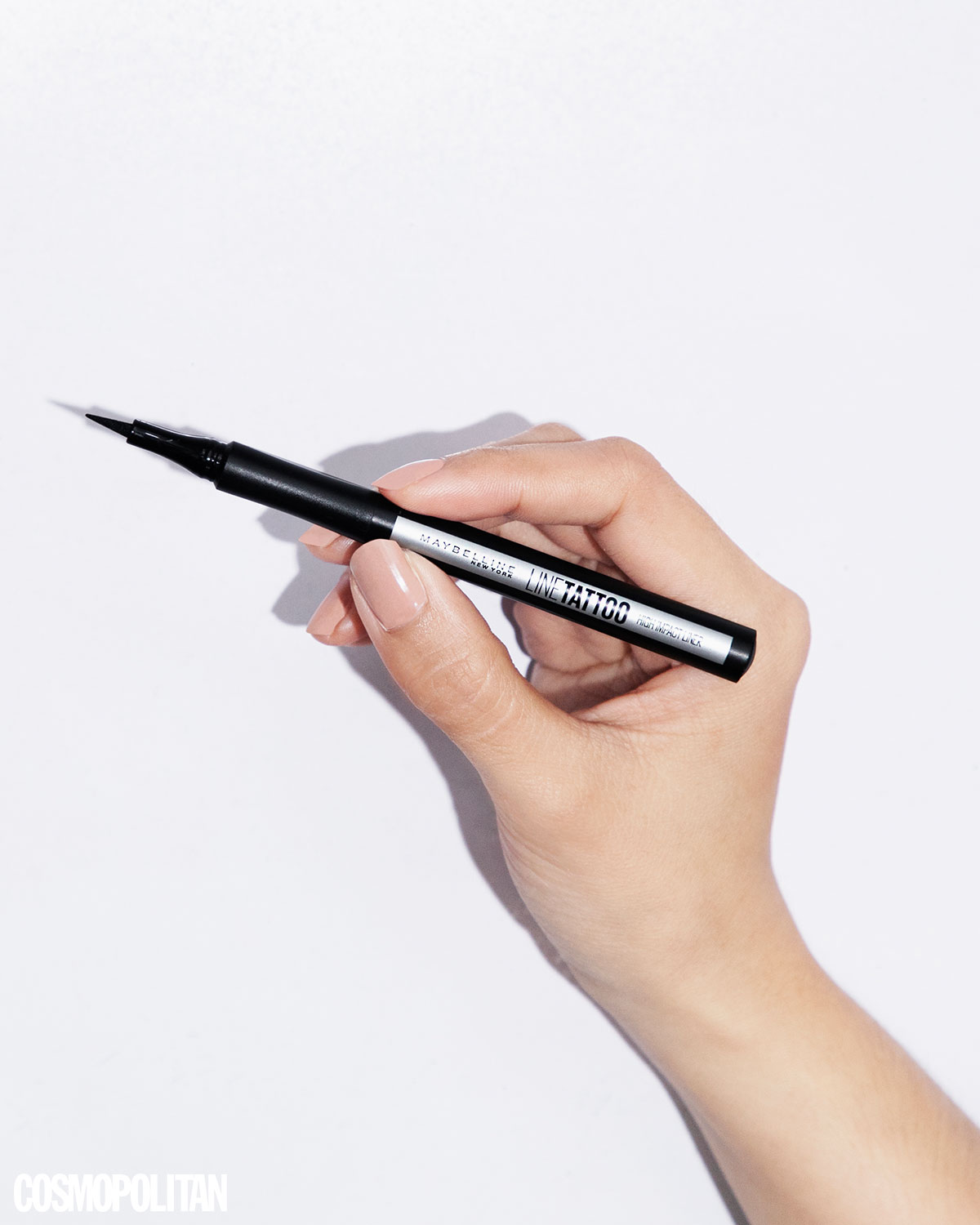 Continue reading below ↓
Recommended Videos
What it is
The Maybelline Line Tattoo Impact Pen Eyeliner promises 24-hour staying power. Its formula was adapted from Japanese technology. ICYDK, the Japanese are experts in creating fade-resistant makeup. Like other J-Beauty liners, it has a brush tip for easy application. It's also comfortable to wear—it doesn't feel heavy on the eyelids at all.
How much is the Maybelline Line Tattoo Impact Pen Eyeliner and where can I buy it?
The Maybelline Line Tattoo Impact Pen Eyeliner only costs P249 (SWEET!), and you can buy it almost everywhere. You can find it in SM Beauty, Robinsons Department Store, Watsons, Shopee, and Lazada.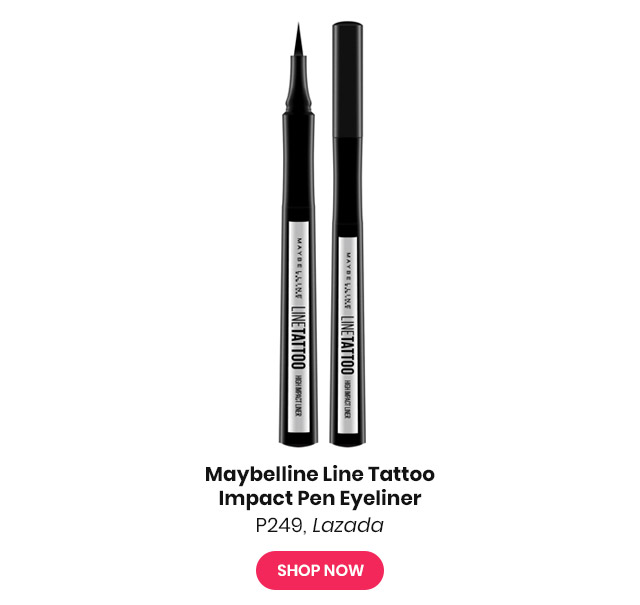 THE REVIEW
First Impressions
It only took one swipe of the Maybelline Line Tattoo Impact Pen Eyeliner to create a solid wing on my lids. Plus, the length of the pen made it easy for me to draw. There was also no weird pen smell, YAY!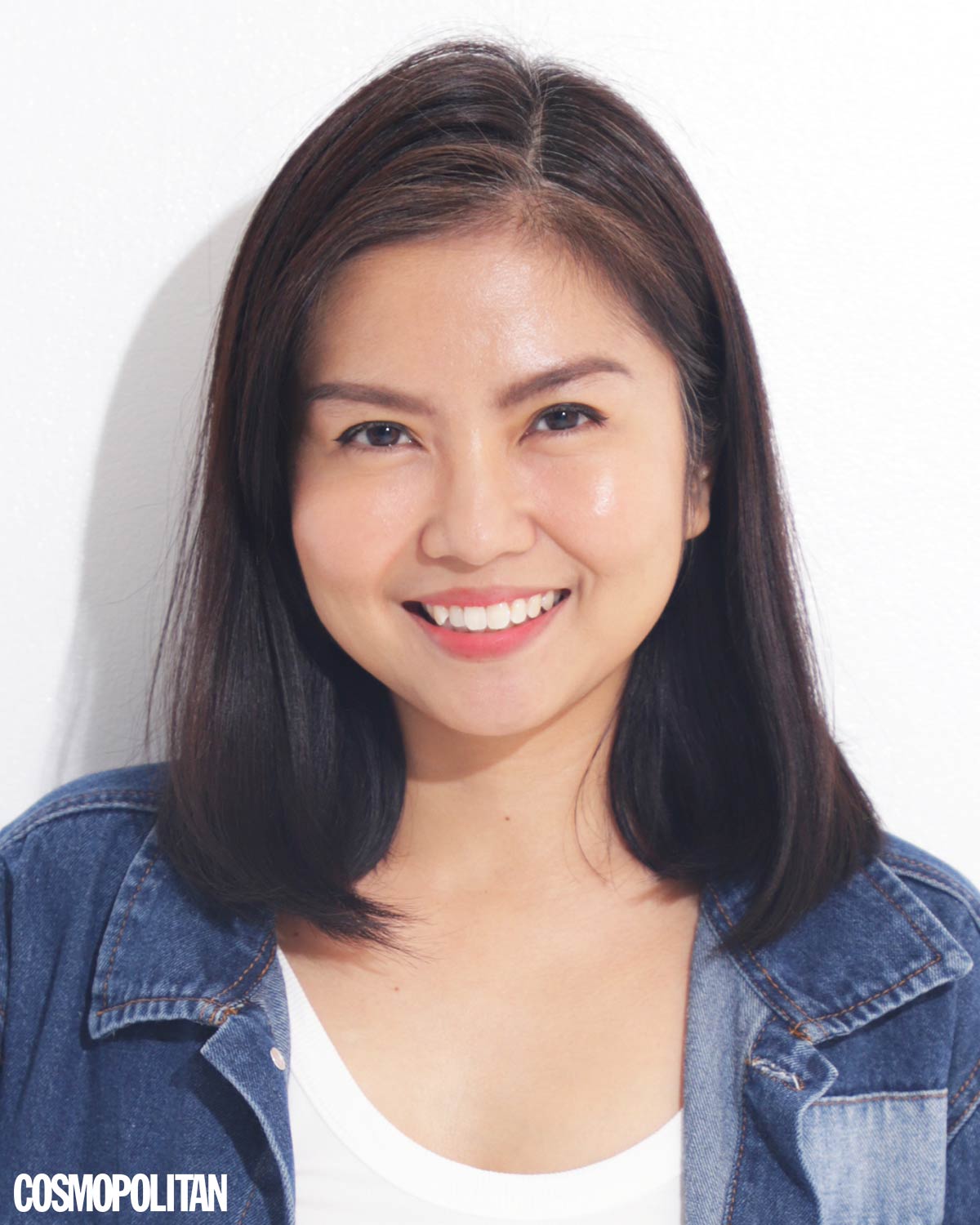 Sweat test
This test is crucial because most Pinays are concerned if their liner will last through a sweaty day. Majority of us commute or walk under the hot, hot, sun to reach our destinations.
I tested the Maybelline Line Tattoo Impact Pen Eyeliner under two conditions: a commute to the south (I took the MRT and a UV Express Van) from Mandaluyong, and an intense, kill-me-now workout sesh.
ROUND 1: Commute
From my office, it took me 10 minutes to walk to the MRT station. I took the escalator inside the nearby mall, because AC rules. LOL. Anyway, the whole time I was outdoors, I was confident my liner stayed on. It wasn't too humid. But, it was a different case when I got in the train. To say that it was packed is an understatement—I could barely feel the AC. I honestly cannot recall how I survived the whole ride. 
As soon as I arrived at my destination, I quickly checked my feline flick's status: IT WAS STILL THERE. But the true test was when the Maybelline Line Tattoo Impact Pen Eyeliner could endure the oven-like condition of the UV Express terminal. I fell in line, and maybe it took me 30 minutes to get in a van. The vehicle's AC was a bit cooler than the MRT's, but it wasn't exactly Winter Wonderland in there. 
When the UV reached my village, I got off and walked towards my house just to challenge the Maybelline Line Tattoo Impact Pen Eyeliner's staying power. And here's how it went. (Please pardon my tired face):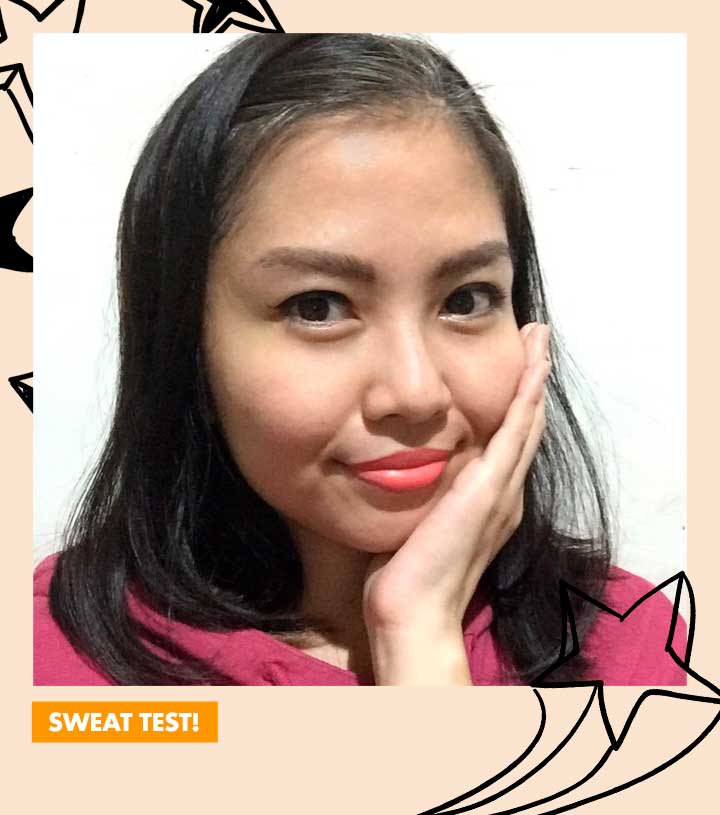 TL;DR: My lids always get oily, especially on days I commute. But, the Maybelline Line Tattoo Impact Pen Eyeliner stayed on. It looked as great as it did when I first put it on.
ROUND 2: Workout
For second leg of the sweat test, I took a Pound class at my gym. It was a cardio workout where we utilized long drumsticks to exercise our arms and core. The routine had lots of compound exercises like lunges and squats (my booty was on fire, I tell you). It also included plyo moves.
I underestimated the workout sesh because I was worn out right after. It was held in an air-conditioned room so you can imagine my disbelief when I found myself sweating like a pig. My whole outfit was soaking after the class, and my hair looked like I just came out of the shower. Did the Maybelline Line Tattoo Impact Pen Eyeliner last? Check our my selfie!

TL;DR: After an intense sweat sesh, my cat eye remained strong and SOLID. I swear, the Maybelline Line Tattoo Impact Pen Eyeliner must have magical powers. It stayed on!
Sweat test result: PASSED!
Crying test
I know crying is not an everyday thing, but I do believe that when we're out with our friends, we laugh so hard, tears start to come out. I've experienced disappearing liners after a crazy catch-up with my BFFs. Or maybe, when you're watching a tearjerker flick, you would want your eyeliner to stay on.
To accomplish this feat, I watched my current K-drama obsession. I'm a crybaby, so I easily shed tears over the littlest things. Since I binge-watched two episodes, I cried two times—first were just tears dripping down my face and the last was a full-on ugly cry.  Please BRACE YOURSELF for my post-bawling face: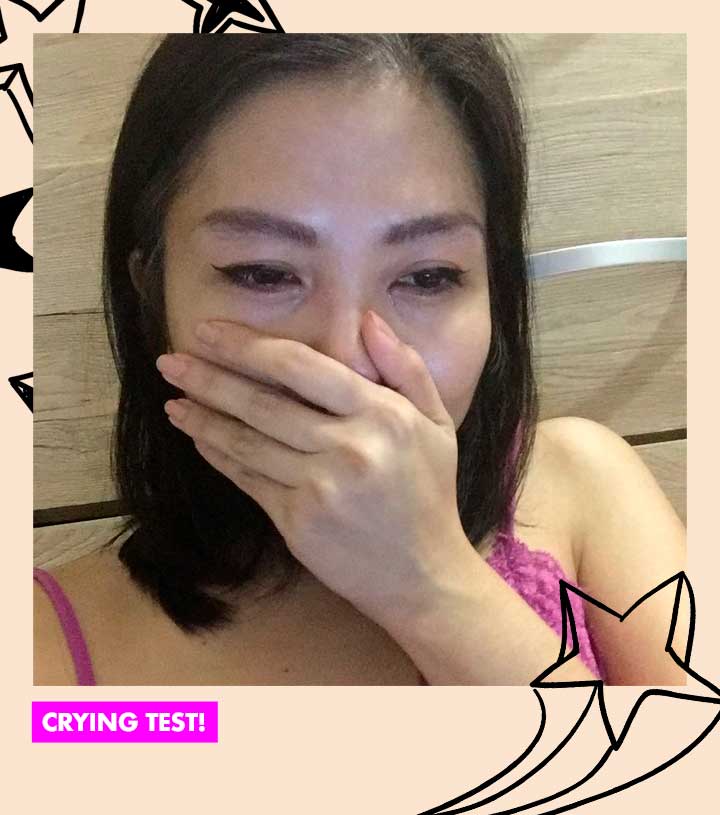 TL;DR: My wing stayed on after ~normal~ crying. The inner corners only faded when I bawled like a baby (the second time I saw a touching scene), but the rest of my flick was still solid black.
Crying test result: PASSED!
Is the Maybelline Line Tattoo Impact Pen Eyeliner worth it?
If it isn't obvious yet, my answer is a big YES. It's user-friendly, pigmented, and it lasts through anything! Please do yourself a favor and get yourself one!
Follow Ira on Instagram.
***
Don't miss the chance to attend the biggest beauty and wellness festival in the Philippines! Buy tickets to the Cosmopolitan BEAUTYCON on August 31 AND September 1, where you'll find the widest selection of makeup, skincare, hair, and wellness brands with exclusive freebies, offers, and discounts. There will also be sessions with beauty experts, creatives, and celebrity speakers. It's gonna be epic! Get your tix here.