As we were doing our usual ~market research~ (stalking beauty aisles in the department store), one product caught our eye: The Revlon Kiss Cushion Lip Tint! We knew we had to try it because 1) We are obsessed with lip tints 2) It comes with cushion tip—we got curious!
A quick history lesson on why it sparked our curiosity: Cushion makeup started in South Korea, where anything diffused and subtle was big news. Compacts were the cushion's first generation products—it had a cushion (what else could it be?) soaked with BB or CC cream. The beauty trend eventually spread across the world, and now, there are blushes, liners, eyeshadows, and lippies that conform to the same technology. 
Back to Revlon's Cushion Lip Tint. This drugstore find is a novelty to our eyes, and upon swatching it in the store, we immediately asked the Sales Associate to hand us several shades to test out. Scroll down to see our review.
What it is
It's a lip stain with a cushion tip that delivers a blurred lip finish, which you can eventually build up to create a satiny pigmented pout.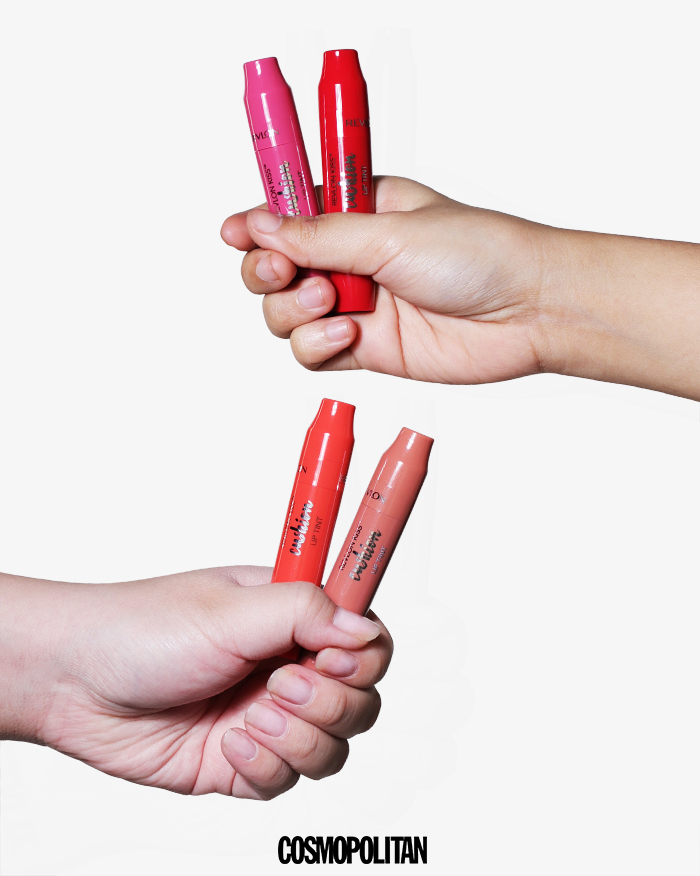 Scent
It doesn't have a chemical smell (YASSS!), but rather a light bubblegum scent that makes it tempting to lick off our lips.
Continue reading below ↓
Recommended Videos
Texture
It feels velvety and lightweight on the lips. And we love how we can build up the color by just layering it on. It never gets cakey, too!
Price
It retails for P575, and it's available in Robinsons Department Store, Landmark, SM Beauty, Watsons, and Lazada.
Shades
The Revlon Cushion Lip Tint has various shades available in the Philippines, but for this review, we had the following:
Pretty Kiss - Brownish nude
Pink IRL - Dusky rose
High End Coral - Apricot coral
Crimson Feels - A cool-toned red
See how it looks on different skin tones below!
Pretty Kiss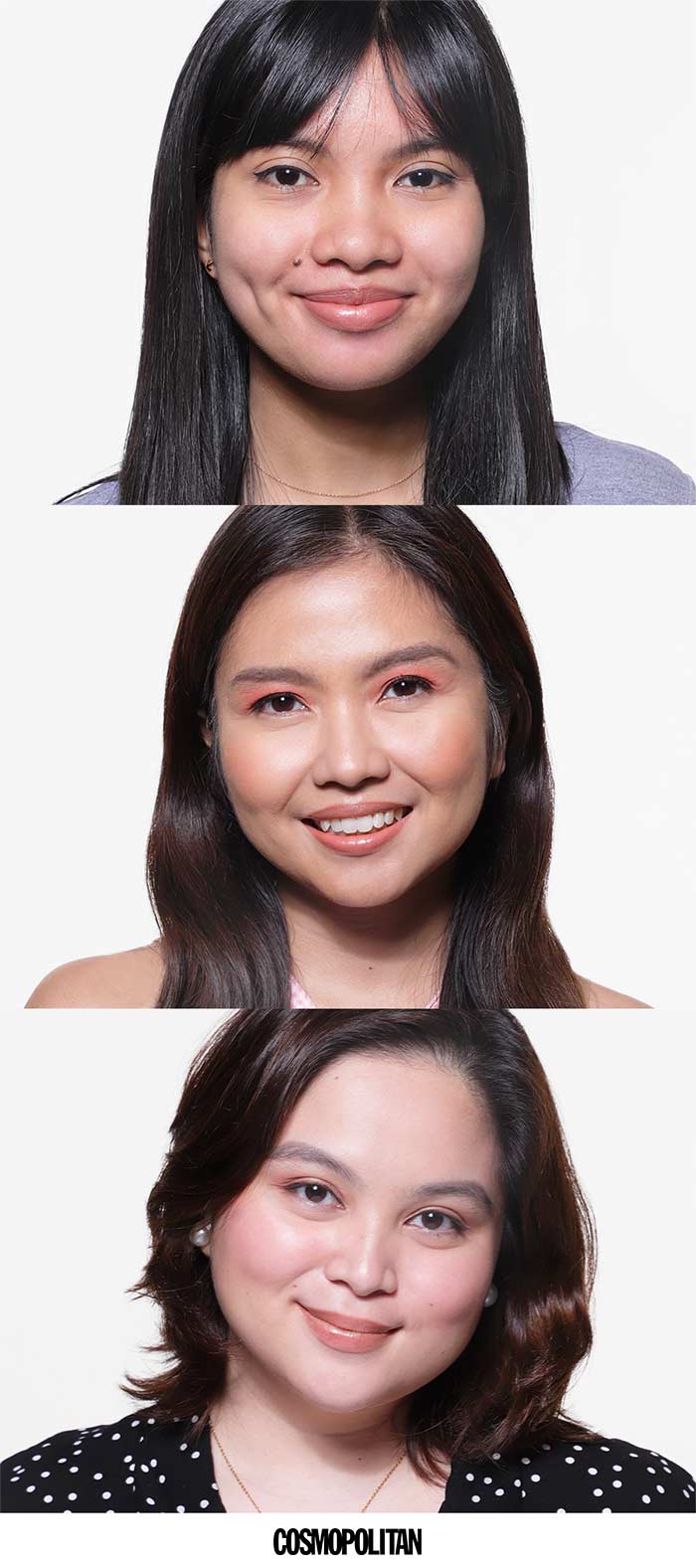 Pink IRL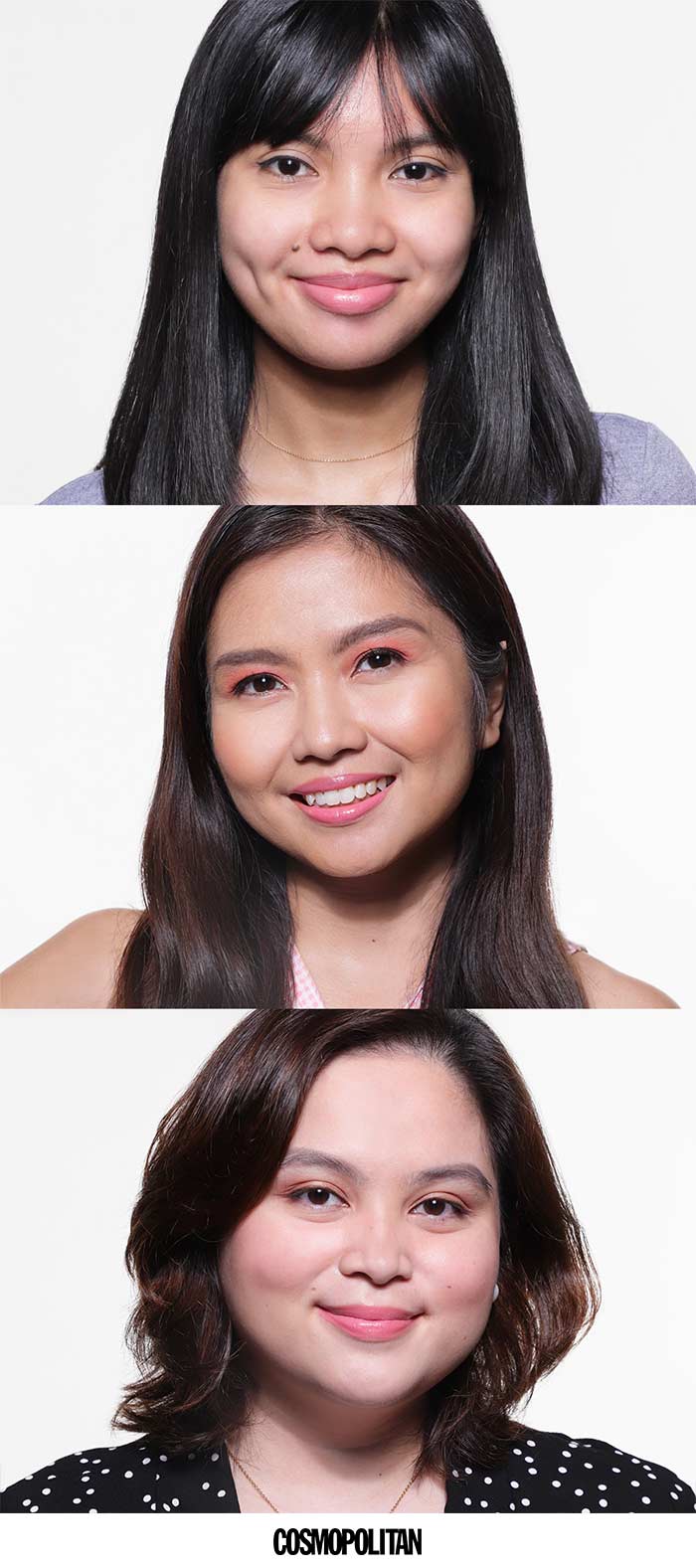 High End Coral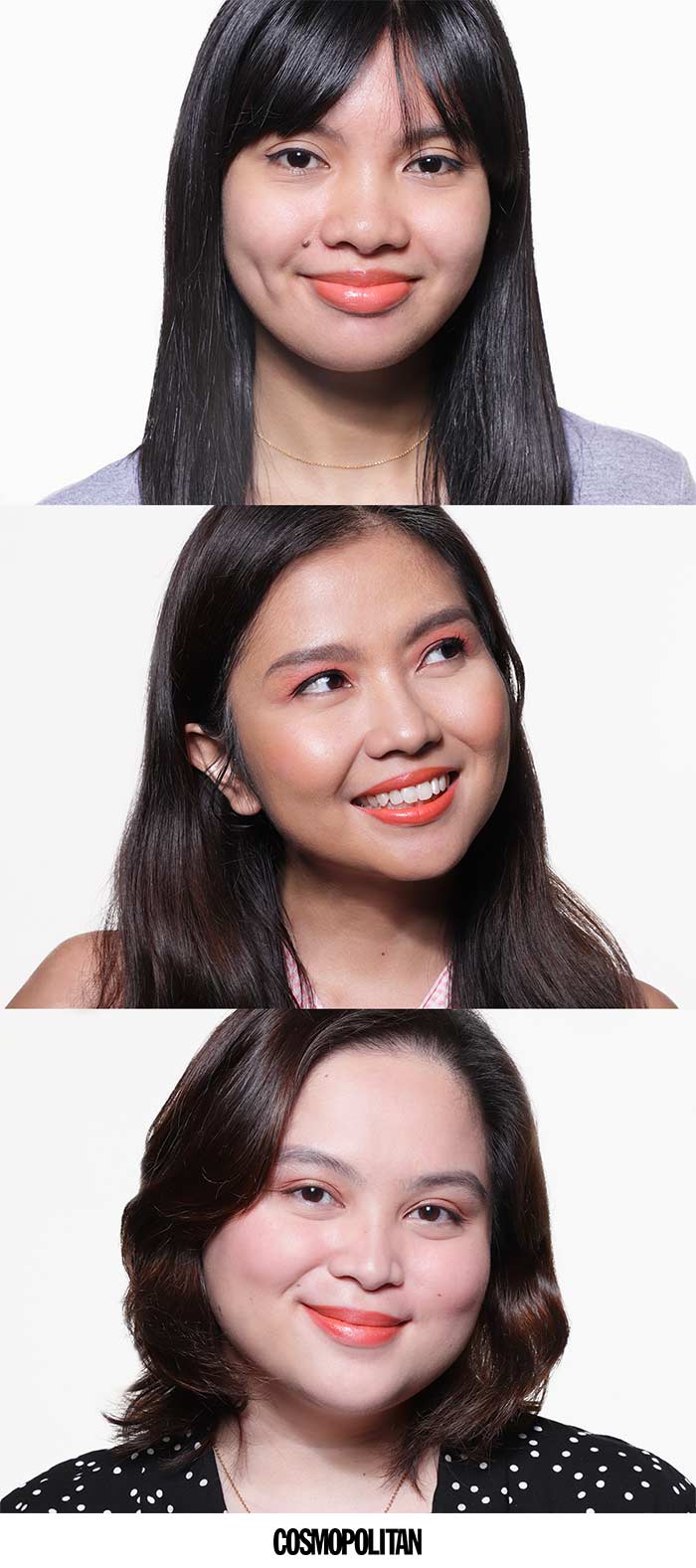 Crimson Feels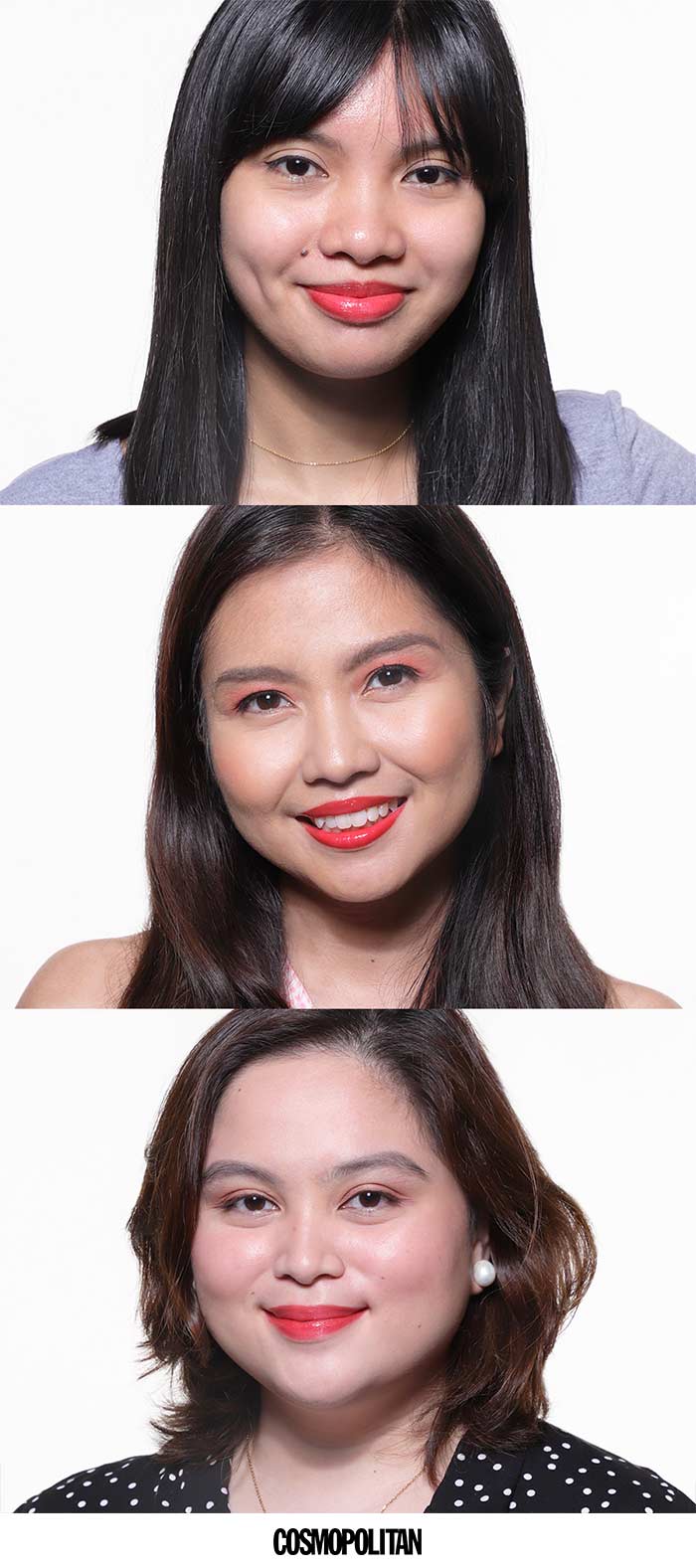 Overall
This should be a staple in your everyday makeup bag because it's so easy to use. The cushion tip doesn't require precise application, and the colors are universally flattering. We also loved the blurred lip look it creates—it appears effortless and undone, yet put-together. We recommend it to be a mainstay in your five-minute beauty routine.
The featherweight formula doesn't flake even when you layer it on. And while you do need to reapply after eating a greasy cheeseburger, you only need a little of the Revlon Cushion Lip Tint. If you're in rush, you can just smack your lips together, and your pout will look perfect again.
Follow Ira on Instagram.