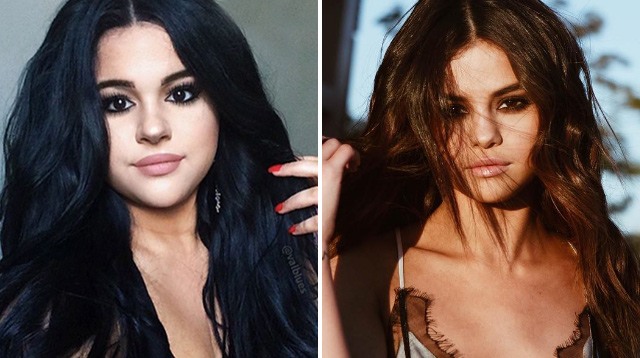 Recently, Grace Montoyo got Twitterverse shookt when she posted several pics of herself in her account. On that same day, she got tweets from people who thought she closely resembled Selena Gomez.
I was so much cooler last summer.... pic.twitter.com/zkkgn89oug

— Grace (@harrysvinyIs) June 19, 2017
Check out the reactions:
OMG AT FIRST I THOUGHT THAT WAS SELENA GOMEZ

— Sim. ?? (@stylepoIaroid) June 19, 2017
DEADASS THOUGHT THIS WAS SELENA GOMEZ https://t.co/s2dLUSgsSS

— emily ???? (@girlieharry) June 19, 2017
Grace was quite skeptical with the resemblance, though.
I can see how I look like Selena, I'm not half as pretty as her but I get it. But Camila cabello??? My face is too mf chubby

— Grace (@harrysvinyIs) June 19, 2017
Anyway, being a Selenator myself, I turned to Google to see if there were other girls who possibly looked like the Latina singer, and I found Instagram account @selenamarielookalikes with a feed full of doppelgängers!
For reference, here's a photo of the original:
Now onto the Selena twins...
This girl looks like Sel at first glance:
And this photo had me do a double-take.
Wait. What? Isn't this Selena?
This is also not Sel!
As of writing, the account has 418 photos of Selena's twins. What do you think, CGs? Do these girls look like her?
Follow Ira on Instagram.
Recommended Videos