"Younger is more beautiful at any age." 
It hurts to hear it, especially for women, but it's the truth. Lucky for us, the health and beauty industry acknowledges this truth and has used the advanced science and technology available to help us keep age at bay. This double standard has thankfully driven the aesthetic industry to develop procedures that will help keep our youthful glow. 
However, with the daily stress and unhealthy lifestyle we are exposed to, soaps and creams alone are not enough to fight the good fight. Thankfully, we don't have to resign ourselves to grueling plastic surgery procedures to keep our ageless beauty.
Now, thanks to FLAWLESS, fighting against pre-mature aging has never been so easy and less painful with Acculift. This new service makes it possible for anyone to look ten to 20 years younger and dramatically improve their looks without going under the knife.

Acculift is an innovative service that uses absorbable surgical threads to lift and tighten skin, stimulate collagen formation and contour facial and body features. Using the revolutionary Parallel Vector technique-a sophisticated method of carefully inserting threads into various layers of the skin, Acculift delivers instantly noticeable results with minimal discomfort and downtime. The Parallel Vector method promises longer lasting results compared to older thread insertion techniques and gives natural-looking fresher, smoother and firmer skin.
Continue reading below ↓
Recommended Videos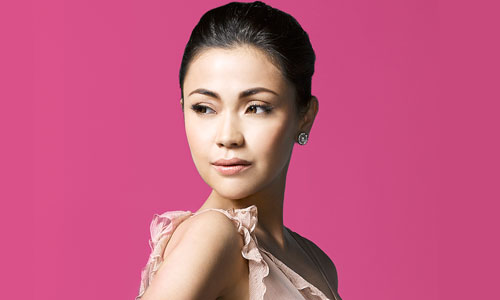 "Taking something as ground-breaking as this and making it available for a wider market is no easy feat but we just had to do it," says Rubby Sy, CEO of Flawless. "Giving people the ability to be confident in their own skins are what we've been doing for the past 12 years, and to this day, this is still the same principle that drives us to look for new, innovative products and services."

Emphasizing that the procedure can also benefit younger people, especially those working in industries where looks are highly valued, Sy adds that a growing clamor for a non-surgical contouring treatment is one of the best features of Acculift. "This is great for those who are aspiring to become models or celebrities and want to enhance their facial features by emphasizing their jawlines, neck and chin or by adding height to their nose bridge."

So slash 20 years off your looks today. Drop by a Flawless clinic or visit www.flawless.com.ph to know more about Acculift.


Powered by Skin Professionals, Flawless is a well-loved brand that is known for introducing pioneering beauty solutions that continuously raise industry standards in the region. At its core is a celebrated roster of well-trained aestheticians and medical doctors stationed at each of its 36 clinics nationwide. To know more about Flawless' products and services, you may visit Flawless website or like Facebook.com/FlawlessFaceandBody. You may also follow Twitter.com/MyFlawless or visit Flawless' online shop.