Most skincare products are formulated by dermatologists so when I came across Apotheke Science, I was intrigued by the fact that it was created by a molecular biologist and a medical doctor. Apotheke Science is a handcrafted skincare line that claims to combat major skin problems such as acne, fine lines, wrinkles, eczema, and rosacea. Their products are made locally and are very affordable—a complete line of seven products only costs P1,599!
*We know how much honest reviews matter. Help a fellow Cosmo girl out by sharing your thoughts in the comment section below.
Since I have very sensitive, acne-prone skin, I decided to try only four products from their collection: Firming Toner (P249), Spot Treatment (P249), Niacinamide 10% Serum (P249), and Detoxifying Face Mask (P149). Keep reading to see if they were able to help combat my skin problems!
Continue reading below ↓
Recommended Videos
Name: Karla Gabrielle Trillanes
Age: 20
Occupation: Communications student, freelance writer
Here's how I incorporated Apotheke products in my skincare routine:
Morning: Oilatum Gentle Cleansing Bar, Apotheke Science Firming Toner, Apotheke Science Spot Treatment, Centellian 24 Madeca Cream, Biore Perfect Face Milk
Evening: Oilatum Gentle Cleansing Bar, Apotheke Science Firming Toner, Apotheke Science Spot Treatment, Apotheke Science Niacinamide 10% Serum, Centellian 24 Madeca Cream
Once a week: Apotheke Science Detoxifying Face Mask
DAY 1
I've been meaning to find a new toner and a spot treatment, so when I received the package, I was really excited to try the products. I liked how they both have a faint minty scent, which I found relaxing.
Lately, I've been dealing with acne scars from unexplainable breakouts over the holidays. Most of the zits were gone—except for one on my left cheek—so I hoped these products will help me get rid of the annoying marks they left.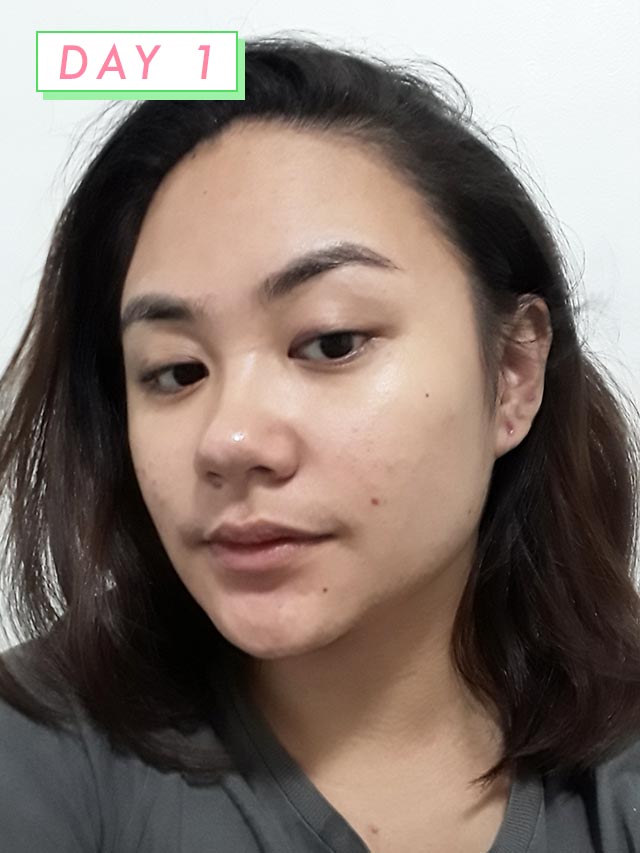 DAY 2
I forgot to take a photo today, but the bright red zit on my left cheek is gone! I think it was all because of the spot treatment. It claims to kill acne-causing bacteria from the source. 
DAY 3
Today was my first day back in school and admittedly, I almost didn't push through with completing my morning routine. I was already late for class, and I know that I couldn't just pile the products on my face. I needed to let my skin absorb each product for them to work. I'm pretty lazy when it comes to taking care of my skin, but looking at the mirror and seeing my acne scars fading makes it all worth it. Also, the zit I had the other day is no longer there!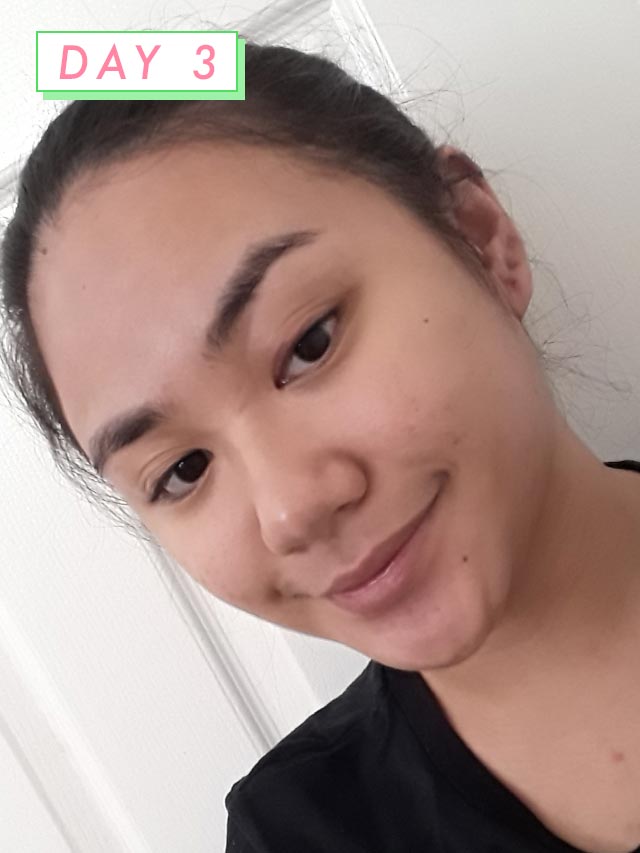 DAY 4
I continued using the same products, and there were no visible changes.
DAY 5
I woke up feeling pretty confident today! Instead of applying a foundation or skin tint on my face, I decided to forgo putting anything on except for my skincare products! A friend also told me I looked pretty fresh today even if I was completely bare-faced—and I actually believed her. My pores appeared smaller, and my acne scars were starting to fade. I have to thank the Firming Toner and the Niacinamide 10% serum for shrinking my pores and fading my acne marks.
The toner contains witch hazel that heals pimples, tightens pores, and brightens the skin. The serum, on the other hand, has niacinamide which combats skin problems like fine lines, wrinkles, acne, and clogged pores.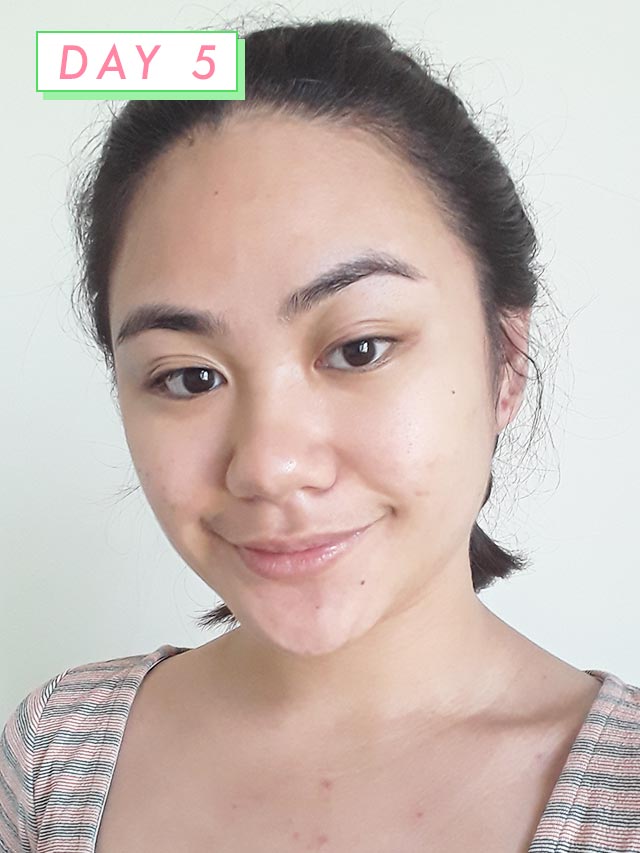 DAY 6
 I've been using the cult favorite Aztec Secret Indian Healing Clay Face Mask, but for tonight, I switched it up with the Apotheke Detoxifying Face Mask. My initial thought was that it's harder to mix because you really have to add your water slowly, otherwise it could mess up the consistency. I ended up with a big batch because I kept trying to get the consistency right. But if I were to compare the Detoxifying Face Mask to the Aztec Clay Mask, I would say I like the former better! It was easier to apply, it didn't tug on my skin, and it didn't make my skin itch. I just hope it delivers results as good as the OG Aztec Clay Mask!
DAY 7
My skin didn't react poorly to the Detoxifying Face Mask, yay! I really loved it, and I plan to alternate between this and the Aztec Clay Mask for my weekly mask routine.
DAY 8 TO 12
I continued using the products, and there weren't any drastic changes. Thankfully, I still didn't get any breakouts, and my skin still remained somehow the same. I tried not to fixate on my scars because I was aware that they won't magically disappear overnight. Although, I was glad to see my skin looking brighter than it was before I started using Apotheke.
DAY 13
I didn't have much sleep last night because I had to finish school work. Usually, when I have less than four hours of sleep, I would wake up with a couple of zits on my forehead. Surprisingly, I didn't wake up with any! I believed my skincare routine's actually working! I've actually gotten used to having multiple steps in my regimen, and it's become quite therapeutic for me.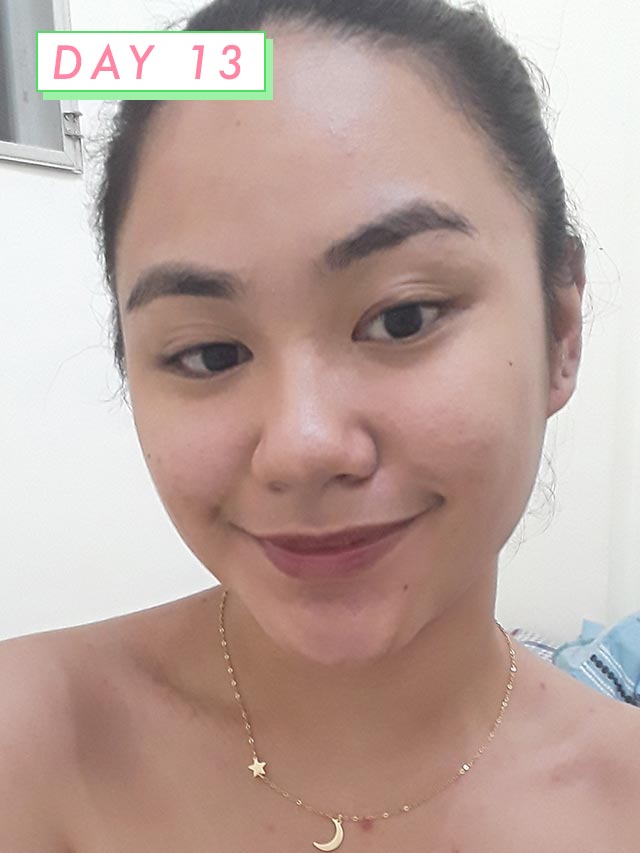 DAY 14
Today I looked back at how my skin was throughout the challenge. I'm surprised to see that there were quite a few changes. I'm glad to have found a line that helps me with my skincare needs!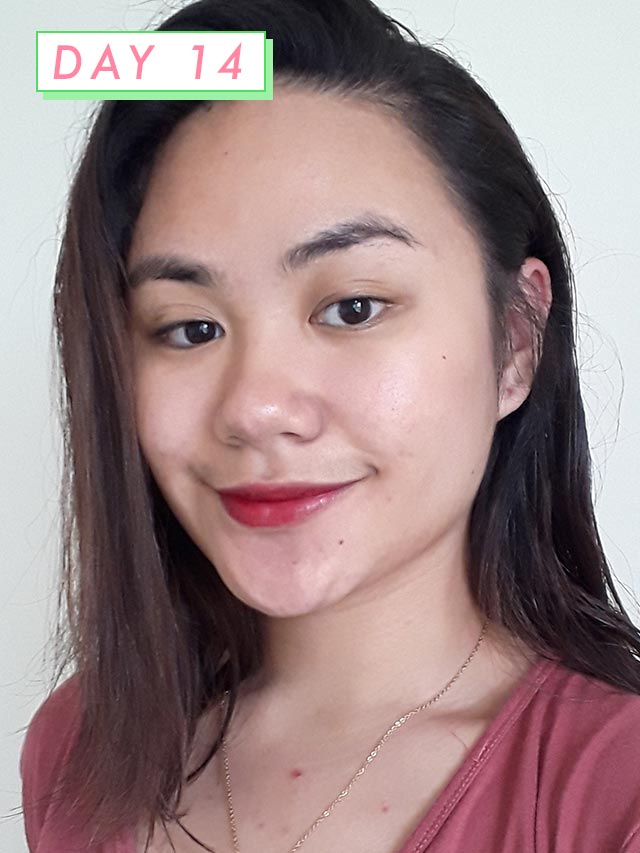 VERDICT:
I've had a long battle with acne and now that I no longer have to deal with it, I need to face yet another skin problem—the marks they left behind. When my mom introduced me to Apotheke Science, I didn't hesitate to try it mainly because I knew their claims were backed by experts. Plus, their products are all affordable and easily accessible.
All in all, I really loved the products! They delivered their promises, and I'm sure that if I continue to use them, I would eventually get rid of my acne scars and have more refined pores! I would definitely recommend this to people who are looking for affordable products that would actually combat their skin problems.
Apotheke Science Philippines is available at Shopee.
*We know how much honest reviews matter. Help a fellow Cosmo girl out by sharing your thoughts in the comment section below.
***
What products have you tried to get rid of your acne marks and scars? Don't forget to join our Cosmo Beauty Group for an exclusive CG chat!
Follow Karla on Instagram.