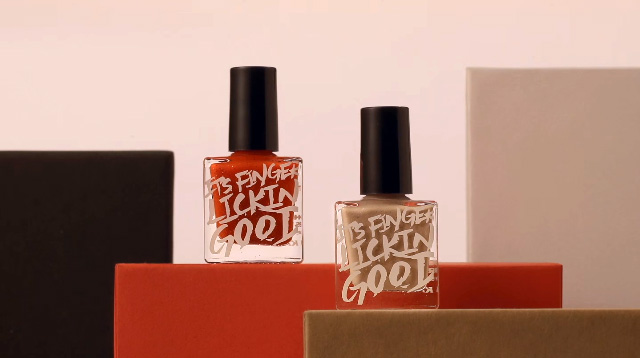 YouTube/Kfc Hk
We've heard of edible nail polish before, but we never thought the trend would go as far as a fast food chain releasing its own line.
Racked reports that KFC Hong Kong is coming out with two limited edition edible nail polishes as "tribute to the world  famous 'It's Finger Lickin' Good' slogan." The polish flavors are the same as the two fried chicken variants they offer in-store: Original Recipe and Hot & Spicy. The directions say to apply it like regular nail polish, let it dry, and then start licking it to taste the flavor. How odd!
It all seems like a joke, but it's VERY real, you guys! We did some stalking on Instagram and found out that people in Hong Kong are actually using it already:
Also, here's an actual ad of the products:
We do have to admit that the packaging is pretty chic! Would you try this out?
Follow Retty on Instagram.