One of my stress relievers is watching beauty videos from my favorite vloggers. One particular vlogger I love is Raiza Contawi. I witnessed how her acne-prone skin improved over the past few months. When she finally shared the product that helped clear her complexion, I knew that I just had to try her secret weapon, the Centellian 24 Madeca Cream.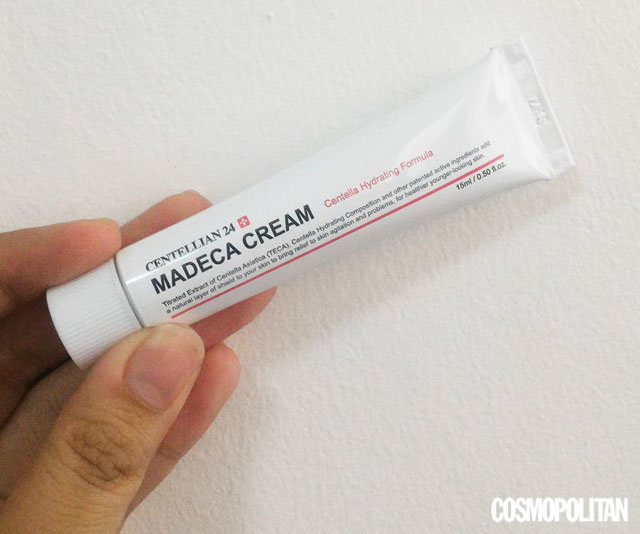 ADVERTISMENT - CONTINUE READING BELOW ↓
The primary ingredient of Centellian 24 Madeca Cream is Centella Asiatica extract, which is said to repair the skin's natural barrier. It promises to heal scars and marks by speeding up the skin's recovery process. Plus, it claims to boost collagen synthesis that aids in minimizing the appearance of wrinkles, roughness, and discoloration.
I've always struggled with numerous skin problems, so these all sounded very appealing to me. Keep reading to find out how this moisturizer affected my complexion. 
Name: Karla Trillanes
Age: 19
Occupation: Communications student, freelance writer
Skin type: Oily, sensitive
Daily Skin Care Routine:
Morning: Oilatum Gentle Cleansing Bar, CosRX AHA/BHA Clarifying Toner, Bioré Perfect Face Milk
Evening: Oilatum Gentle Cleansing Bar, CosRX AHA/BHA Clarifying Toner, Sooperbeaute Baby Skin Snail Serum
Twice a week: Beauty Bakery Witch Hazel Scrub, CosRX Blackhead Power Liquid, Aztec Clay Mask
DAY 1
When I received the package, I was super excited to try it! My skin has got bad breakouts because 1. I used a cleanser that didn't work for my skin, 2. I have not been getting enough sleep, and 3. I have been really stressed because of my midterm exams.
On the first night I applied the  Centellian 24 Madeca Cream, I noticed my skin became really soft the following morning. I'm not even exaggerating! I can say that it definitely did its job as a moisturizer, but I think it felt quite heavy on the face. I became worried that it might clog my pores.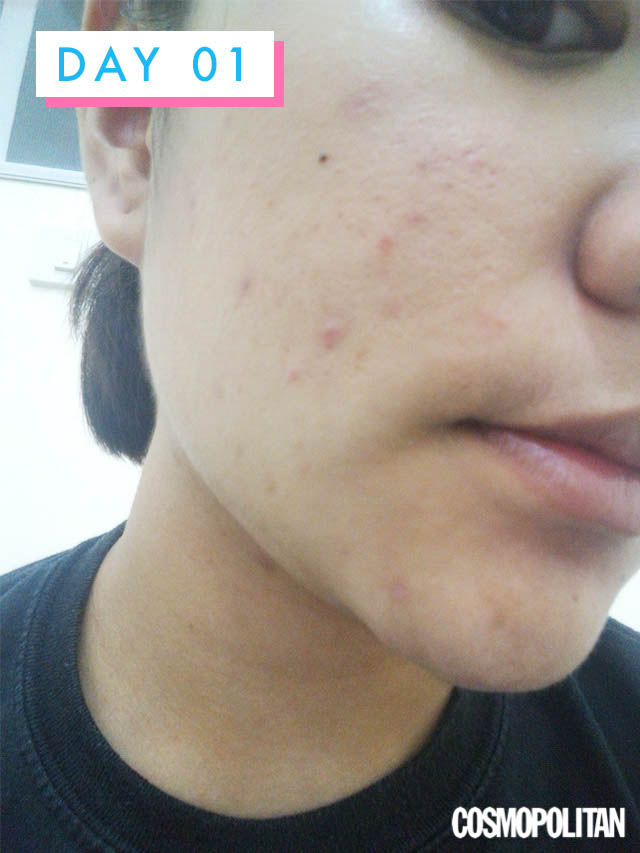 ADVERTISMENT - CONTINUE READING BELOW ↓
DAY 2
I expected to wake up with new pimples because according to most of the reviews I read, people said they experienced "purging" when they first started using the product. Fortunately, there were no new zits in sight and my skin still felt really soft! Also, my existing zits have shrunken and were less red and inflamed.
I've always been wary of moisturizer formulas because of my oily skin, so I always turned to water-based gels and moisturizers. Madeca Cream, however, produced different results. I know I said that it felt quite heavy and thick, but I noticed that it didn't make my face greasy. I assume it was because my skin was more moisturized, so it produced less oil.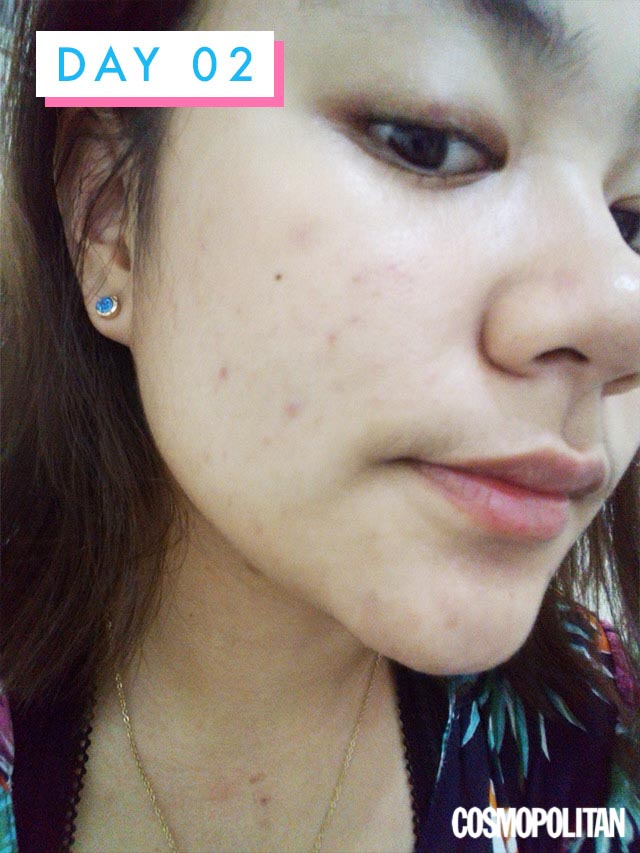 ADVERTISMENT - CONTINUE READING BELOW ↓
DAY 3
I continued to use the product but did not notice any changes.
DAY 4
I went out for drinks, and I barely had enough sleep the night before. I was also in an environment where there were smokers everywhere. As a non-smoker, I usually wake up with at least a zit or two because of secondhand smoker, so I was surprised to see that I didn't have new zits in the morning. Yay!
As I looked in the mirror, I noticed my pores appeared smaller and the acne scars on the right side of my face were less prominent. I've also gotten used to the thickness of the formula.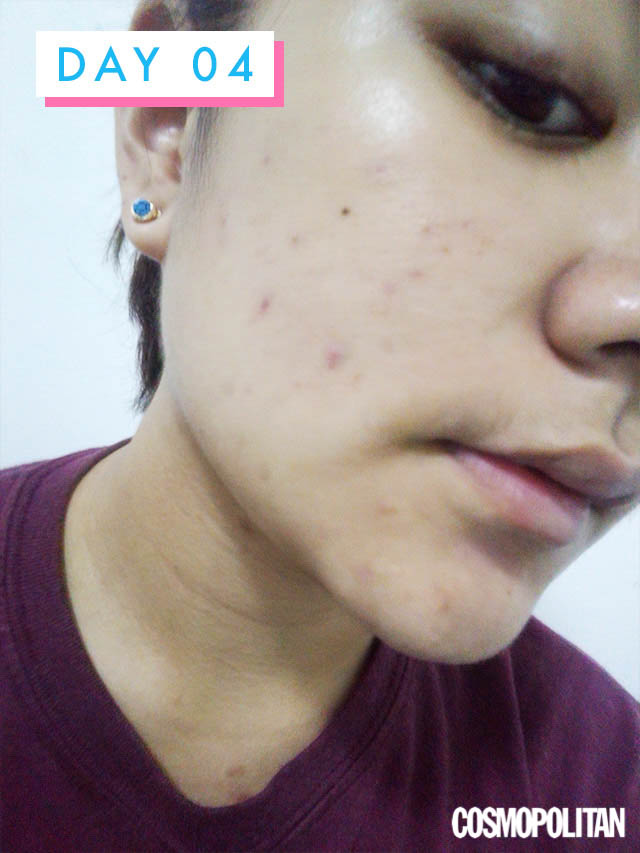 ADVERTISMENT - CONTINUE READING BELOW ↓
DAYS 5 AND 6
I was quite busy with my school requirements that I forgot to take selfies. As for my skin's progress, it was still soft and I still didn't have new pimples.
DAY 7
When I woke up, I had three new zits on my forehead! There were also visible whiteheads all over my face. I think my skin is purging, and this scared me a bit. I usually discontinue using products that break my skin out, but since most of the reviews stated that they experienced purging as well, I decided to push through.
I exfoliated my skin and used a clay mask today—it was my scheduled weekly masking./self-care day. Usually, my skin felt tight and parched after my elaborate masking routine, but that was not the case today. Thanks to Madeca Cream, my skin was still hydrated despite all of the products I used on my face.
ADVERTISMENT - CONTINUE READING BELOW ↓
DAY 8
When I woke up, my zits were less red and the whiteheads were also less visible. This made me realize that aside from being a moisturizer, Madeca cream also worked as a spot treatment.
I used this for both day and night. To show you that it didn't make my face look shiny despite its thick and heavy formula, I took a photo before heading to class. I've also been skipping foundation recently, so this moisturizer was a godsend. As you can see, I only put on lip and cheek tint.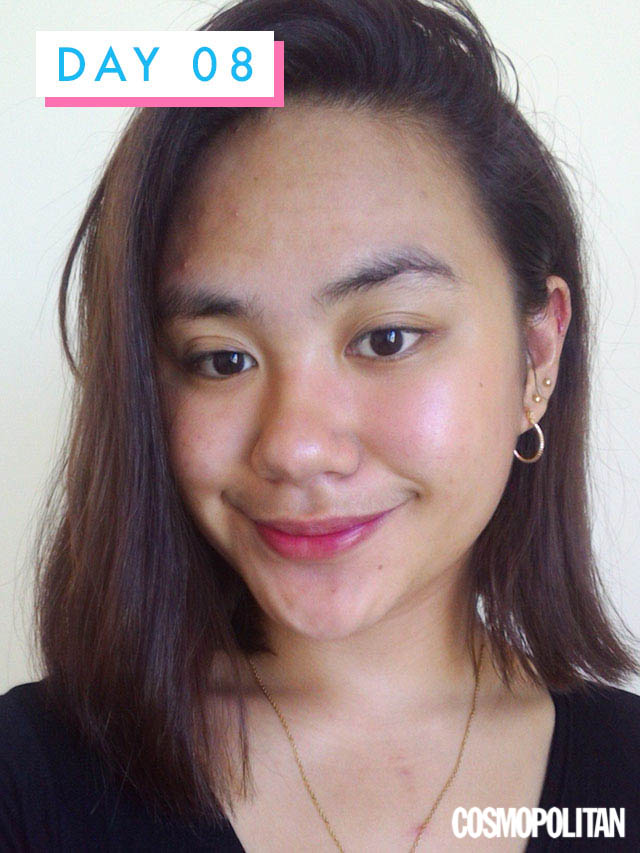 ADVERTISMENT - CONTINUE READING BELOW ↓
DAYS 9 TO 13
I was still quite busy with school requirements and org work, so I was only able to take a selfie on Day 11. I find that skin was getting better in so many ways! There were no additional zits, and the existing ones have subsided.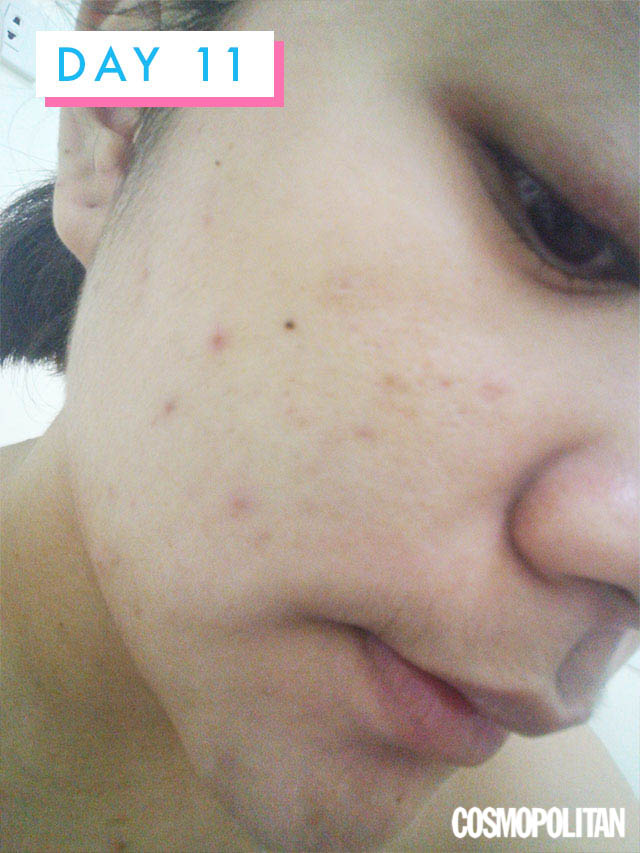 ADVERTISMENT - CONTINUE READING BELOW ↓
DAY 14
Today was the last day of the trial, and as I compared my skin today with the how my complexion looked when I first started using the product, I can see that it has drastically improved. My pores were smaller, I didn't have angry zits, and my skin was less oily. A friend also complimented my skin while we were having lunch. She noticed that I looked glowing and that my complexion looked better than before!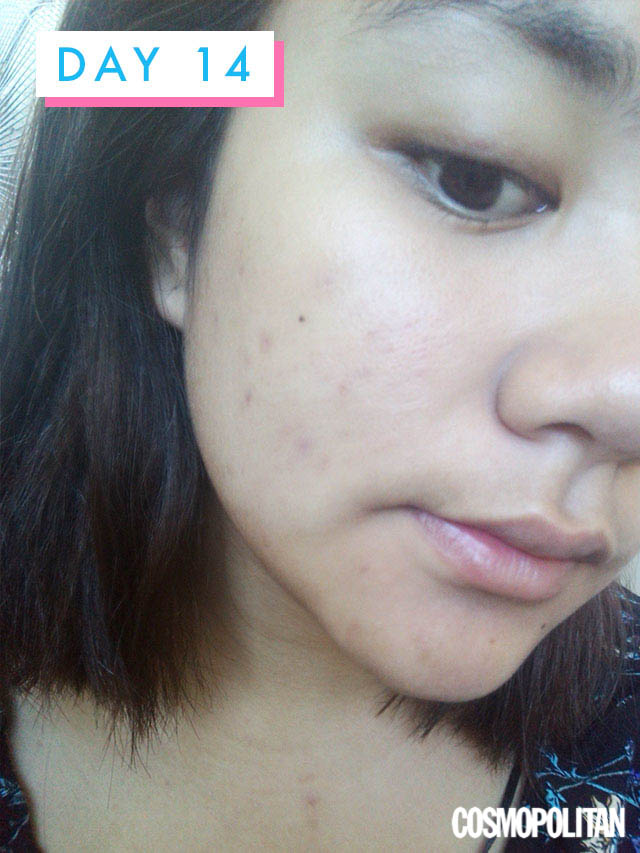 ADVERTISMENT - CONTINUE READING BELOW ↓
VERDICT:
While I was excited to try this product, I have to admit that I was a bit scared because there were so many products that did not work with my skin type (It's super sensitive!). But I'm happy to report that I've found my holy grail moisturizer!
Another plus for me is that this product works really well with the other products I use. I guess it's because my current skincare routine are all products from Asian brands and are made for Asian skin.
I know my skin is still far from perfect, but as someone who has struggled with so many skin problems throughout my whole life, I'll take whatever product that gives me even the slightest bit of progress. I mean, Madeca cream was able to deliver its claims in just TWO WEEKS. I can't wait for the results it will deliver in the next two months!
ADVERTISMENT - CONTINUE READING BELOW ↓
Centellian 24 Madeca Cream is avaialble at Charis for P650 (15ml) and P1,350 (50ml).
Follow Karla on Instagram.