Cody Simpson

 

posted an Instagram video of

 

Miley Cyrus

 

popping his back pimple.
Warning: Side effects include screaming "WHYYYYY" into the sky and throwing your phone as far away from you as possible.
Did you find yourself casually scrolling through Instagram Stories only to be completely horrified by what was lurking on Cody Simpson's page? Same, and in the poetic words of Zac Efron circa High School Musical, we're all in this together.
Cody, or as some call him, Prince Neptune, posted a two-part video of Miley Cyrus popping his back pimple, and it's honestly the most upsetting thing I've ever laid my eyes on. Like, I know some people are into pimple-popping videos, but not everyone has the skills of Dr. Pimple Popper, okay?!
I don't know who actually wants to see this, but if you clicked, I can only assume maybe you do? So without further ado, here are a couple of screengrabs of Miley popping Cody's back pimple, none of which are safe for work/life/your eyeballs: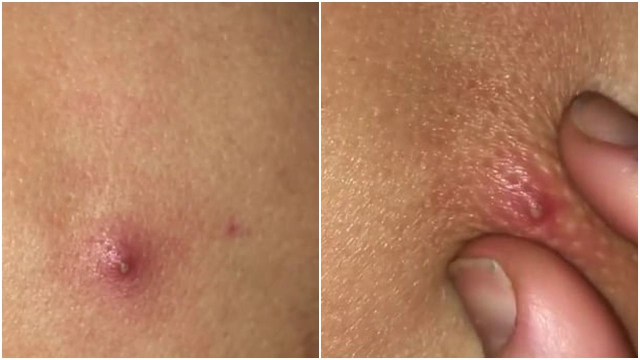 Continue reading below ↓
Recommended Videos
Anyway, Cody and Miley clearly seem to be going strong after several months of dating, and as William Shakespeare once said, the couple who pops pimples together, stays together. Happy for these two lovebirds!
***
This article originally appeared on Cosmopolitan.com. Minor edits have been made by the Cosmo.ph editors.