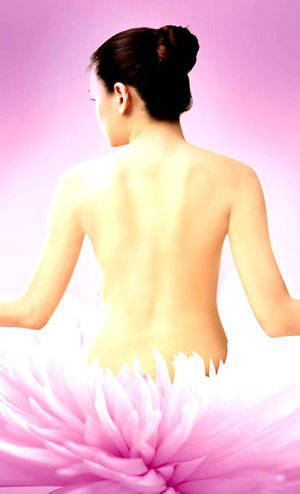 Audrey Hepburn once said, "The beauty of a woman is not in facial mode but the true beauty in a woman is reflected in her soul."

We couldn't agree more. Beauty isn't about how clear your skin is or what lipstick shade you wear, because true beauty comes from within and from feeling good about yourself. In today's world, achieving that inner glow isn't always as easy as it should be; women these days juggle so many roles that stress often leads them to compromise their health, leading to the ngarag look that can't always be hidden by concealer.

In recent years, a number of women have gone beyond just turning to a makeup-filled kikay kit to maintain that healthy glow; they've turned to their newfound pals, glutathione and L-carnitine. But before you raid drugstores for products with those health and beauty buzzwords stamped on them, read our short primer to find out what they really are.

Glow With Glutathione

In the past years, glutathione-rich pills have gained popularity in the Philippines for their whitening effect on the skin. However, what the general populace might not know about glutathione is a nutrient naturally produced in the body that is actually an antioxidant, immune booster, and detoxifier—the whitening effect it has on the skin is merely a by-product. It's definitely one of those things you get bang for your buck—not only do you strengthen your immune system, but you get glowing, fair skin in the process!

Try Avon Life Glow's Glutathione with N-Acetyl Cysteine (NAC), a supplement that gives the body additional glutathione, as well as NAC to help boost your body's natural production of glutathione. Then there's Avon Life Glow's White Tea with Glutathione, which also has the added benefit of lowering blood pressure and cholesterol.

Another option for those who want whiter skin is Avon Life Glow's Grape Seed Extract, which is ideal for the ladies who are usually under the sun. The grape seed extract helps prevent discoloration and aging that comes from standing under the glare of the sun for long periods of time.

Shape Up With L-Carnitine

Another much talked about substance is the antioxidant L-carnitine, a term we see splashed across fruit juice and energy drink bottles everywhere. L-carnitine is naturally produced by our bodies to help turn fat into energy, helping keep them in shape and energized. Aside from helping maintain weight and boosting metabolism, L-carnitine has also been used as a treatment for various heart ailments. One of the newest L-carnitine-rich buys out in the market is Avon Life Fit L-Carnitine Supplement with Tea Polyphenols.

Looking to trim down even further? Try Avon Life Fit's ProSlender Fiber Drink, which contains Casein Glycomacro Peptide (CGMP), a whey protein that helps control appetite so that you're fuller longer. For tea lovers, there's Avon Life Fit TeaTrim, a tea bag that has combined the benefits of oolong, lotus, and green tea, and also helps block fat absorption and promotes fat excretion.

Launch the gallery to see Avon Life's new health and beauty buys!

Avon Life products are available exclusively through Avon representatives nationwide. For more information, visit www.avon.com.ph.
ADVERTISMENT - CONTINUE READING BELOW ↓
2080