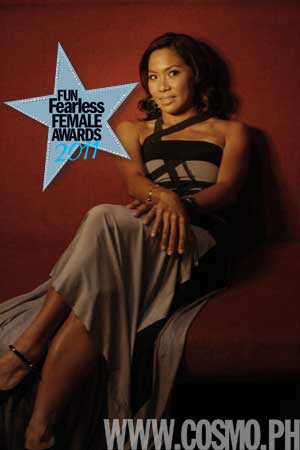 While the country regularly celebrates the international recognition of Filipino singers and sports heroes, we mustn't make the common mistake of overlooking the other devoted figures who often represent our country in their respective fields. There is especially a need to give kudos to the females who have blazed their way into champion positions without much public fanfare. One such admirable Filipina sportster is triathlete Ani de Leon.

Ani has a body most women would kill for. Her enviable toned limbs are a result of a healthy lifestyle and dedication to physical fitness, which has kept her in shape both physically and emotionally ever since she was a child.

In 2005, she became the first Filipino to reach the top 10 in the Asian Triathlon Championships, and in 2008, she was the first Filipina to qualify for the international Ironman Distance Triathlon World Championships in Hawaii. Just last year, she placed first in her female age group at the Ironman 70.3 in Taiwan.

But this awe-inspiring athlete is not content with just basking in her multiple victories—she is involved with many sports programs devoted to women and children. With Senator Pia Cayetano, she promotes fitness in public schools for Pinay in Action. As this inspiring woman bikes, swims, and runs her way across countries for her own personal joy and fulfillment, she also proudly wears the Philippine flag on her sleeve.

Launch the gallery to view behind-the-scenes photos of Ani's Fun, Fearless Female shoot. Watch for the video coverage and interview in CosmoTV soon.

To see the rest of the Fun, Fearless Female Awardees, grab the May 2011 issue of Cosmopolitan Magazine, with Venus Raj on the cover, in stands now!
Continue reading below ↓
Recommended Videos
1158